We traveled from the white sand beaches of Boracay, to the jungle in Bohol that's mostly untouched by tourism, and ended our trip surrounded by the jutting seaside cliffs of Palawan. Each island we visited had its own beauty and charm, and we decided early on that it certainly won't be our last visit.
1. Visit the Chocolate Hills by Motorbike
If you're looking for a little adventure, Bohol is where you'll find it. The famed Chocolate Hills and wide-eyed tarsiers draw tourists, but unlike some of the bustling beaches, this region feels a little more "wild". The best way to explore Bohol is on motorbike. You'll find them available for rent all over the island.
As you make your way around the island, you will pass through small villages. Wave at the children on their way to school and stop at a local restaurant for lunch for an authentic experience.
Hopefully you are a better driver than me, and won't crash your bike. Oops!
2. Firefly Kayaking
It's a rare occurrence, but when conditions are just right, fireflies will gather on one tree and illuminate it in an undulating glow. See this natural phenomenon for yourself by booking a trip through Kayakasia, an eco-friendly company that organizes all sorts of kayaking adventures around Bohol. This unique experience is one you won't soon forget!
Paddling through the night, with only the stars to guide you is an experience in itself. But once you reach the "firefly trees", you'll be glad you came!
It is like something out of a fairy tale – glimmering hypnotically in the moonlight. The trees are illuminated by thousands of fireflies hovering around its branches, like a twinkling Christmas tree come to life.
This excursion includes roundtrip transportation, a guide and all equipment, and a traditional Filipino meal.
3. Island Hopping
You can't make a trip to El Nido without going on at least one island hopping excursion! The day trips take you to uninhabited islands and secluded lagoons. The turquoise waters and craggy seaside cliffs are so stunning, you'll find yourself wondering if you've somehow stepped into a life-sized postcard.
4. Learn How to Free Dive
Take the plunge (figuratively and literally) and learn how to free dive. This sport is gaining popularity with the adventuresome and the curious alike. Not to be confused with Scuba diving - this sport doesn't require any bulky equipment. Free diving is both challenging and fun, and will allow you to push your limits.
The Philippines is a perfect place to try free diving. If you are in El Nido, book your lesson with Palawan Divers, a reputable company with fair prices.
5. Relax at Spider Bar
If you find yourself soaking up the sun in Boracay, you simply can't miss Spider Bar. It is a bit of a walk from the crowds of White Beach, but the cool tree house inspired bar is well worth the journey. Relax with a Red Horse in hand, and make your way to the floating raft below the bar for a perfect afternoon. Be sure to stay to catch the sunset!
Read more about our time in the Philippines (and see many more pictures!) on our website, Two Wandering Soles: http://www.twowanderingsoles.com/philippines/
View other foreigners with a cool piece of the Philippines in them: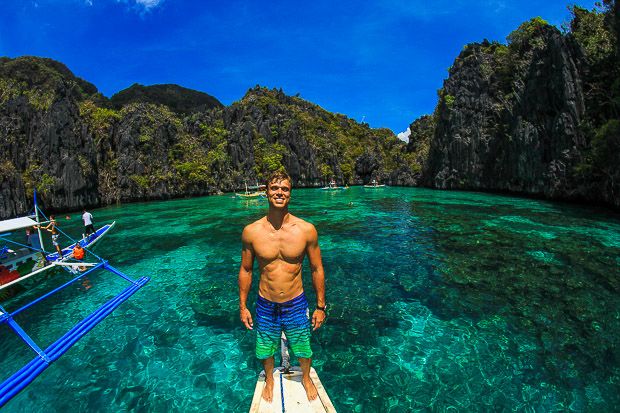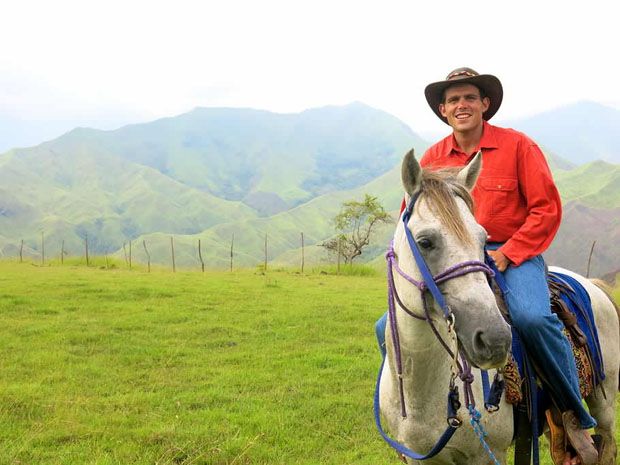 5 Amazing Things to Do in Philippines: A Singaporean Couple's Experience