---
I got this newfound love for traveling and ever since I started going places, I always make a point to bring at least a travel buddy with me -- a toy, that is! I have this equal love for taking photos of nature and toys together. Being a toy photographer, I find traveling and toy photography a good mix because it gives a different atmosphere to your usual travel photos with toys as your subjects. 
Here are the photos of my adventures with my travel buddies!
1) Anawangin, Zambales
Momohime at the beautiful lake in Anawangin, Zambales.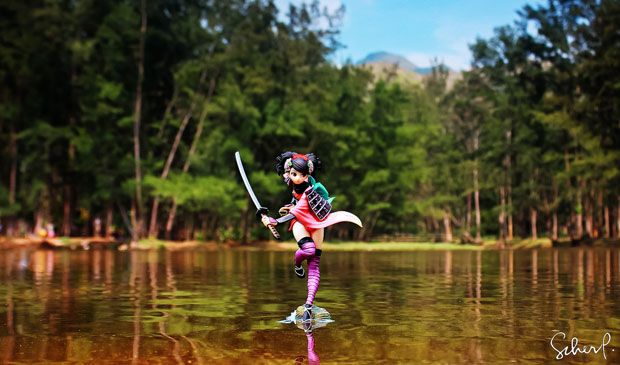 2) Daraitan, Rizal
Mayoi wants to frolic in the country's cleanest river, Tinipak River in Daraitan, Rizal.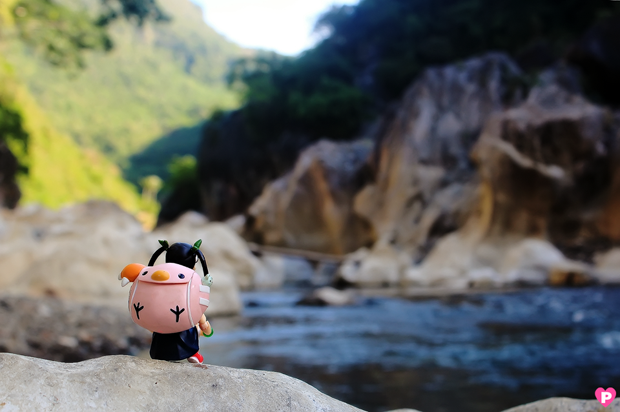 3) Nasugbu, Batangas
Someone enjoys a grand view at the top of The Rockies in Mt. Maculot, Nasugbu, Batangas.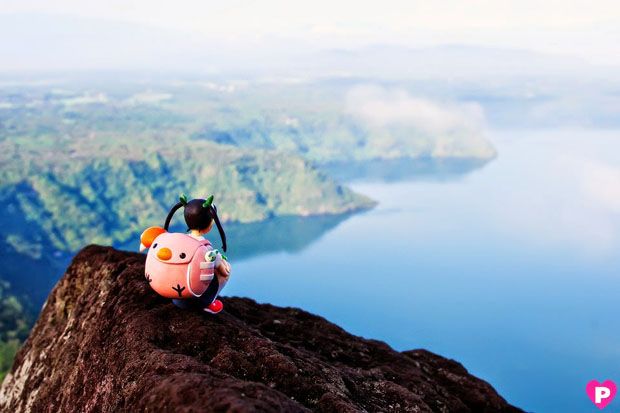 4) Sibulao, Zamboanga City
This Clone Trooper is beyond happy seeing Merloquet Falls in Sibulao, Zamboanga City.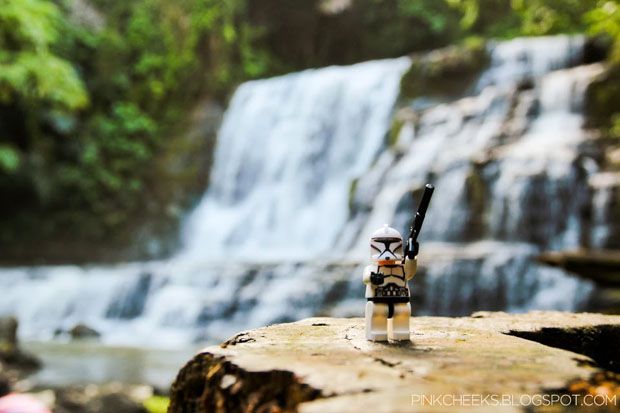 5) Malamawi Island, Basilan
My personal bodyguard at the White Beach in Malamawi Island, Basilan.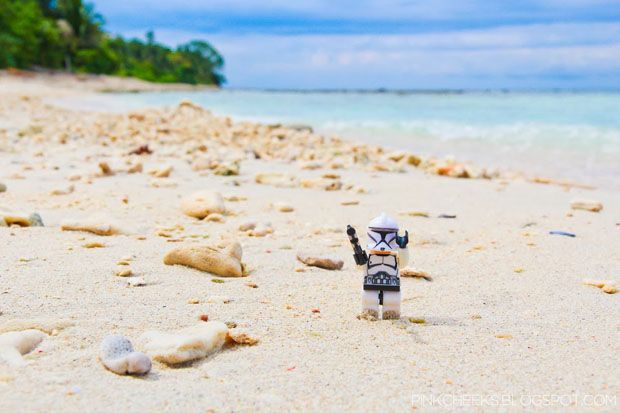 6) Great Sta. Cruz Island, Zamboanga del Sur
Look closely, you'll see the Clone Trooper shows you those pink coral bits that makes up Great Sta. Cruz Island's beach so pink!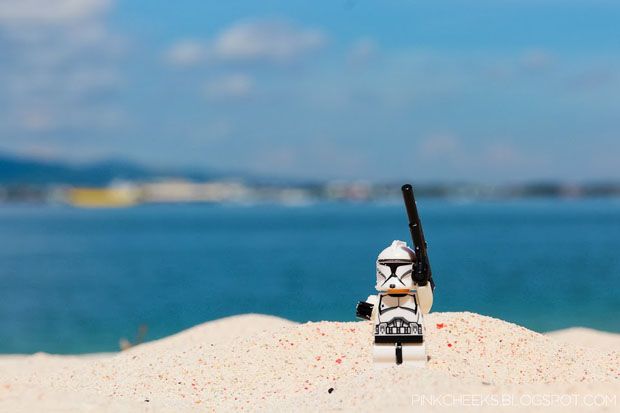 7) Mt. Batulao, Batangas
Mayoi went mountain climbing with me at the peak of Mt. Batulao in Batangas!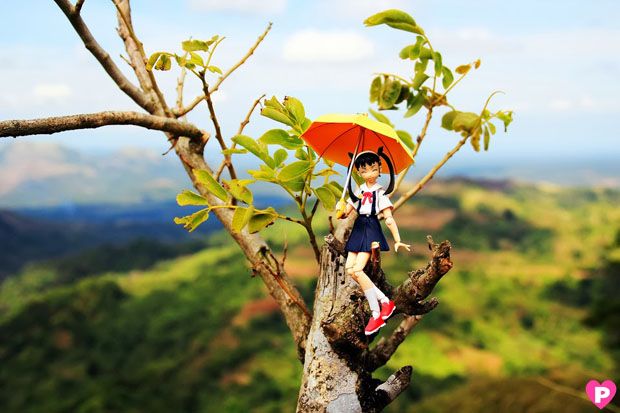 8) Alubijod Cove, Guimaras
She's super happy seeing the beach for the first time in Alubijod Cove in Guimaras Island.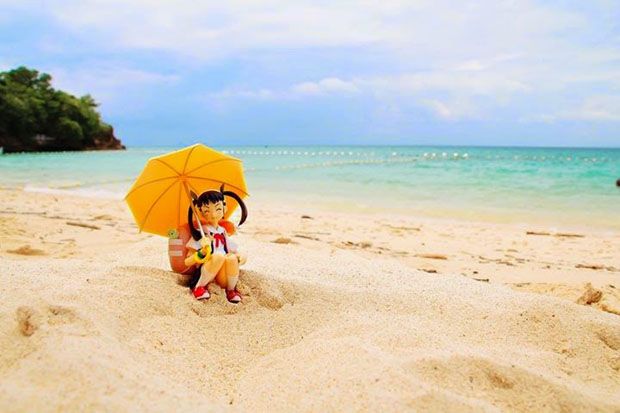 9) Daet, Camarines Norte
Staring at the azure waters and powdery white sands at the Maculabo Beach in Daet, Camarines Norte.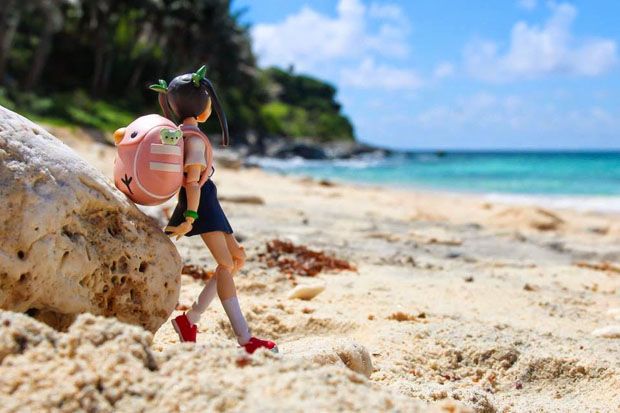 10) Calaguas Island, Camarines Norte
Konata waits for the sunset at Calaguas Island.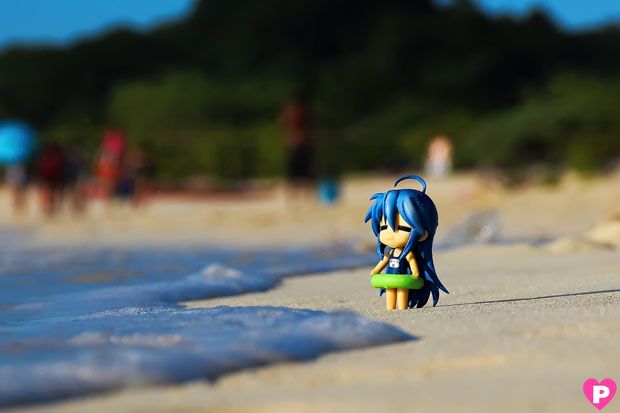 I hope you enjoyed the photos! I'd like to share my love for our country through toy photography. Going places has made me appreciate the country even more and having them as my travel buddies makes it even more fun! Toys can also be a great subject too while you're traveling. The photos create a feel that you're with them!
You may follow our adventures at my Facebook page: http://www.facebook.com/lovepinkcheeks and my figure photography blog: http://pinkcheeks.blogspot.com. I also have a travel blog which you may also check at http://schergoesplaces.blogspot.com. Lastly, be my friend on Instagram! Add me up! My ID is @scherzelle :)