#TulongPH: Bangon Bantayanon
Belle Piccio | Nov 19, 2013
We will rise again! As the banner seen on a beach reminding and urging the typhoon Yolanda survivors in Bantayan island not to lose hope.
Bantayan island is a haven for beach bums for its white sand beaches, calm crystal clear waters and relaxing environment. Sadly, Bantayan, is one of the Philippines' paradise islands that were not spared from the fury of super typhoon Yolanda which left its basic livelihood, infrastructures and resorts damaged… expecting guest and tourist arrivals to drop.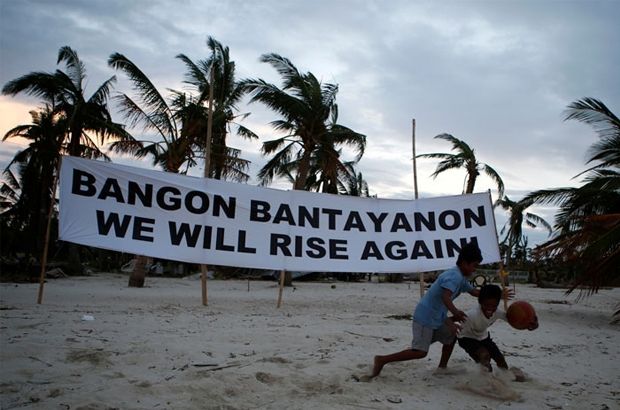 Boys play in front of a banner on Sunday, November 17, urging typhoon victims not to lose hope, on a beach after super Typhoon Yolanda hit Bantayan island off northern Cebu. (Photo by Erik De Castro, Reuters)
Tourism is very important in the island. But, Nelson Yuvallos, owner of Anika Island Resort, has turned his business into a relief headquarters. "Right now the island is supposedly more dependent on tourists. But right now we are more on helping out the people here," he said.
As the aid coordinator, Nelson is enlisting other businessmen on the island to pitch in with the aid efforts. Nelson is also helping other resort owners to recover and get back on their feet hoping that all business in the island will be back in full swing by December before tourists find alternatives to Bantayan during the holiday season.
"We will be back. And in fact right now, we have now a new way of asking our tourists to come back. We're asking their sympathy, to be here and be a part of the rebuilding. Rather than being a tourist, and enjoying our white sand, our white beach, we're asking them to help rebuild a community."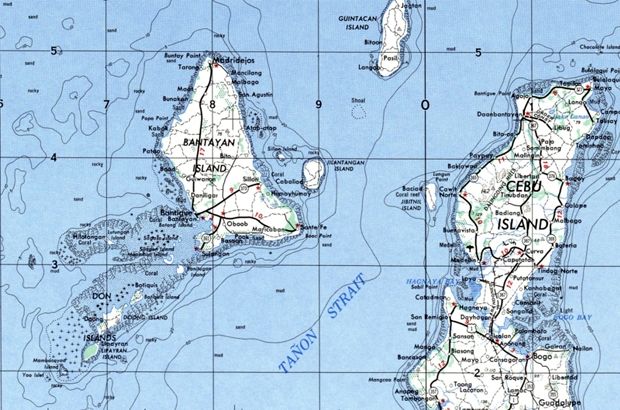 Also, last Sunday, November 17, volunteers delivered a boat full of relief aids such as food, water and medicine kits to Hilantagaan (also known as Jilantagaan) island, across the sea from Bantayan. Around 1,000 residents of the island lined up for relief items. Most houses were severely damaged. The survivors in Hilantagaan need shelter and have yet to receive more aid.
Bantayan island is slowly picking up its pieces. Yes, Bantayan will rise again! Bantayanons are too strong just to give up… with the help of concerned citizens, the Bayanihan spirit of the community and the aid coming from all over the country and abroad it will soon regain its splendor and will be back on the map.
Bangon Bantayan! Bangon Visayas!