Inspiring Pinoys
Which Philippine Festival Inspires This Possible Miss Universe Gown Design?
Photo from stylebible.ph.
Photo from stylebible.ph.
Photo from stylebible.ph.
Photo from stylebible.ph.
(Story from stylebible.ph)
---
Given the chance to design a national costume for the country's representative to Miss Universe pageant, renowned Filipino designer Rajo Laurel said that he would want to make a gown inspired by the Ati-Atihan Festival from Aklan.
"If I were asked to do the national costume for the Miss Universe pageant, I would create something inspired by the Ati-Atihan fiesta. I love the energy and joy of this festival and the fact that we could use our indigenous motif like the pintado technique. I would create a body suit, which is fully beaded in gold and wood beads, with a feather belt accented by gold pre-Hispanic inspired jewellery. Topping all of this would be a cape of gold organza and tulle," he said in an exclusive interview with stylebible.ph.
Rajo also said that he strongly believes in the talent and craftmaship of his fellow designers.

"I feel quite bad about all the brouhaha regarding our national costume, specifically the statements questioning how good our Philippine designers are. We have some of the best designers in the world in our country and it is shameful that one has to go outside of the country to find another person to represent who we are as a nation. I think someone has to open their eyes and minds to what our very own can offer. Perhaps, all one needs is to be reintroduced and be reminded about how amazingly talented all our designers, craftsmen and artisans are."
His statement was after the controversy when a foreign designer was tapped to design the gowns of this year's Miss Universe candidate, MJ Lastimosa.
VIEW: Don't Just Watch: Dance & Jump & Yell & Splash Yourself in Colors in the Philippines' Ati-atihan Festival!
---
View other Filipino creations with uplifting stories:
Rattan Backpack Charger: Proudly Pinoy Powerbank!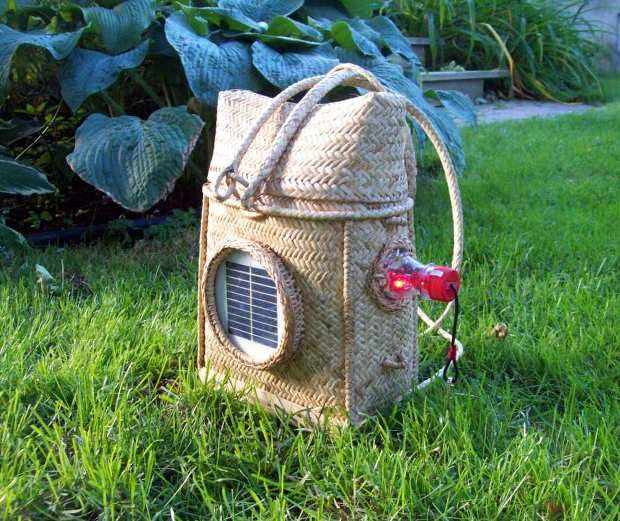 Filipina Invents Lamp for Poor Homes -- and It Runs on Salt & Water!
When You Buy This Bag, You Help Women in Need & Send Poor Kids to a Top School!
Giant Glowing Living Balls to Save Tacloban From the Darkness
Rebuilding Broken Lives with Resplendent Broken Tiles
Light Through the Rubble: Handcrafted Lamps & More for Yolanda Help
Haiyan Collection: Supertyphoon-Inspired Crafts That Help Communities
These World-Renowned Bags Give Life to 400 Typhoon-Stricken Filipinas
Be a Pinoy Wanderer!
Choose Philippines encourages writers, photographers, travelers, bloggers, videographers and everyone with a heart for the Philippines to share their discoveries and travel stories.
Share Your Journey
Other Stories by Choose Philippines