Inspiring Pinoys
Home of the Master: A Tour Inside a National Artist's Creative Den
Rizal
The Philippine's biggest art gallery could very well be a whole town—the quaint muncipality of Angono, Rizal. In fact, the walls of Doña Aurora Street in the town proper are lined with Carlos "Botong" Francisco's (1912-1969) paintings as executed on concrete by muralist Charlie Anorico.
Declared a National Artist for Visual Arts in 1973, Botong influenced a new line of modernist artists in the history of painting and broke away from Fernando Amorsolo's Romanticism. Along with Victorio C. Edades and Galo Ocampo, their triumvirate later expanded to become what was later to be known as "The Thirteen Moderns."
A muralist, poet, scriptwriter, and true son of Angono, his art was characterized by the traditions, folklore, and customs in his hometown. A citation by the Philippine Art Awards for Botong's centennial birth anniversary writes: "Deeply immersed in community activities which honored the town's patron, San Clemente, he was an exemplar, not of the solitary artist, of but one who was self-giving and accessible to the people. His art bathed in the routine and the rituals of the neighborhood flowing inevitably with folk culture across the vast country and around the islands of the archipelago."
His house now serves as a studio and museum along Poblacion Itaas. Guests can visit the residence maintained by his grandson Carlos "Totong" Francisco II, an artist himself. Taking after his father's talent, he has searched for his personal style and became deeply influenced by Abstract Expressionism, which became his response growing up in the age of Regionalism.
In the same way that Botong became an inspiration for Totong, the pride of Angono continues to inspire succeeding generations of local artists through his works that are kept alive on the town's walls.
Where on Earth is Angono?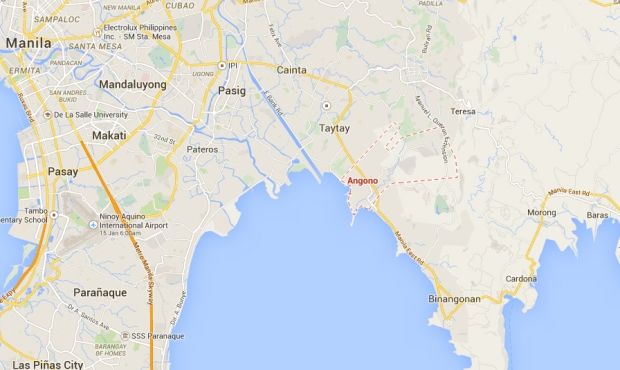 How to Get There
Jeepneys and FX vans with the signage 'Tikling' can be found plying the streets of Makati, behind the Farmers' Market in Cubao, and near EDSA Central/Crossing in Mandaluyong. From Tikling, ride a jeepney going to Angono.
Experience More of Angono
Be a Pinoy Wanderer!
Choose Philippines encourages writers, photographers, travelers, bloggers, videographers and everyone with a heart for the Philippines to share their discoveries and travel stories.
Share Your Journey
Other Stories by Christa De La Cruz