Inspiring Pinoys
A Day in the Life of Filipino Fishermen: Their Battle Begins Even Before We Open Our Eyes
, Antique,
The fishermen of Tibiao, Antique, as early as 5:00 in the morning, are already paddling their way in vast darkness of the open sea before the sun greets them. They patiently wait until they have enough "catch of the day."
Lambaklad is a fishing method that uses a fixed huge fish trap laid down in a deep portion of the sea to collect migratory fishes passing through the western border of Cuyo East Pass. Tibiao has good fishing grounds, and the town's waters are believed to serve as the highway of migratory fishes like sailfish, mackerel, moonfish, barracuda, mobula rays, yellow fin tuna and also squids to name a few.
Joining the lambaklad fishing is a unique kind of experience. You get to help the fishermen by pulling and hauling the net slowly while aboard a large bamboo raft that measures about 50 meters wide and 200 meters long. It gives you a feeling of excitement to finally see what was caught in the fishing net. There are also 2-3 row boats engaged in the operation that carefully watch the net not to break and check if there are fishes caught in it. According to the local fishermen, there are days when they have more catch than expected, and times when there's none at all.
Lambaklad is derived from 2 Filipino words, "lambat" which means "net" and "baklad" which means "fish corral."
The harvested fish are then brought to the shore and get distributed to people who helped in fishing— they either get a few fish for free or sold to them in a very low price, depending on the kind. The fishes are then sold to fish vendors and traders waiting nearby and the rest are given to the management, this leaves the fishermen with just 1/3 of their catch.
The lambaklad fishing is done daily just before dawn at about 5:00am and go fishing in the afternoon if the corral is already full of fish, which is a very rare event.
Last December 2015, fishermen caught a large swordfish locally known as "manumbok." It's the biggest catch of 2015 weighing 215kg.
If there are endangered species caught such as turtles, dugongs and whale sharks, the townspeople and fishermen are responsible enough in releasing it back to the sea.
(Book your tours only with trusted tour groups. Contact www.katahum.com)
---
How to Get There
From Manila, you can fly to Iloilo (estimated cost of PhP3,000++, round trip, one hour). You can also opt for a bus trip (estimated cost of PhP875++ per head, air-conditioned bus and boat fare, 17 hours plus).
Antique is accessible from major cities of the country through Iloilo City, from where buses leave for San Jose, the province's capital town. Travel time is approximately two hours.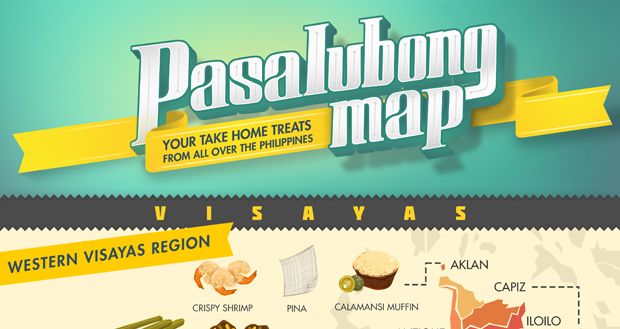 ---
Read More of Antique Province
Be a Pinoy Wanderer!
Choose Philippines encourages writers, photographers, travelers, bloggers, videographers and everyone with a heart for the Philippines to share their discoveries and travel stories.
Share Your Journey
Other Stories by Belle Piccio