Inspiring Pinoys
The First Lady of Philippine Theaters
, Capiz
Daisy as Reyna Arminda; photo from gibbscadiz.blogspot.com
Daisy as Reyna Arminda; photo from gibbscadiz.blogspot.com
Daisy Hontiveros-Avellana; photo from gibbscadiz.blogspot.com
Daisy Hontiveros-Avellana; photo from gibbscadiz.blogspot.com
Lamberto and Daisy Avellana in the early '60s; photo from gibbscadiz.blogspot.com
Lamberto and Daisy Avellana in the early '60s; photo from gibbscadiz.blogspot.com
Daisy Avellana as Candida in the 1965 film "A Portrait of the Artist as Filipino"; photo from video48.blogspot.com
Daisy Avellana as Candida in the 1965 film "A Portrait of the Artist as Filipino"; photo from video48.blogspot.com
---
Daisy Hontiveros was born on January 26, 1917 in Roxas City, Capiz. In 1939, she married Lamberto Vera Avellana. While raising a family and surviving war, poverty, calamity and the turmoil years, she and her husband blazed a trail in local film and theater. In time, both became National Artists with shared body of work that remains unsurpassed in the Philippine Art. Lamberto was declared National Artist for Theater and Film in 1976, and Daisy was named National Artist for Theater in 1999.
Daisy Hontiveros-Avellana at 15 years old.
Daisy has become a successful actor, writer and director. She elevated genuine theater and dramatic arts into a new level excellence. She has staged and performed in breakthrough productions of classic Filipino and foreign plays, she encouraged the establishment of performing groups and professionalization of Filipino theater.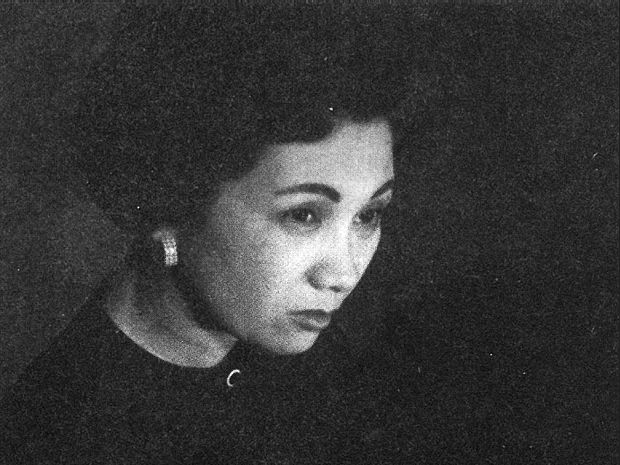 Daisy Hontiveros-Avellana.
In 1939, along with her husband, Lamberto, and other 48 artist-friends in the Philippines, they co-founded the Barangay Theater Guild (BTG) which paved the way for the popularization of theatre and dramatic arts in the country through radio and television. Now, BTG is the oldest existing theater company in the country.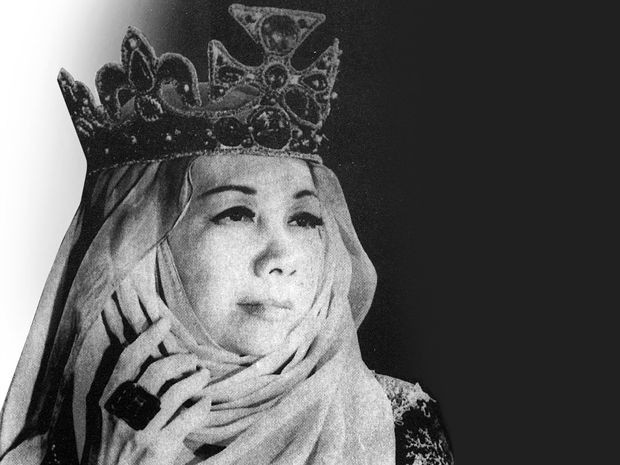 Daisy as Reyna Arminda in "Prinisipe Baldovino" directed by Rolando Tinio.
"When the time does come for the Filipino national theater to emerge
and take its place at center stage,
we who were young in 1939 may no longer be on the scene,
but we shall be watching, in spirit, from the wings."
-- Daisy Hontiveros-Avellana
Daisy Avellana has starred in the following:
Plays
1953 – Othello
1959 – Macbeth in Black
1967 – Casa de Bernarda Alba
Tartarin
Directorial Credits
1968 – Diego Silang
1971 – Walang Sugat
Screenplays
1939 – Sakay
1955 – Portrait of the Artist as Filipino
Daisy is also best remembered for her portrayal of "Candida Marasigan" on stage and film versions of Nick Joaquin's Portrait of the Artist as Filipino.
Daisy passed away at the age of 96 on May 12, 2013.
Be a Pinoy Wanderer!
Choose Philippines encourages writers, photographers, travelers, bloggers, videographers and everyone with a heart for the Philippines to share their discoveries and travel stories.
Share Your Journey
Other Stories by Belle Piccio