Pinoy At Heart
Swedish Girl Finds Happiness in a Tear-Drop Shaped Island in the Philippines
Siargao
Choose Philippines previously adapted the story of Sanne Sevig who left her Sweden home at 25 and found heaven in the world-famous barreling waves of "Cloud 9," the gem of Siargao Island right here in our country.
Her story broke the internet or, at least, the Choose Philippines website in the midnight of July 10.
Before packing up her bags in 2012, she was studying neuroscience and positive psychology at the University of Skövde, managing a clothing company in Stockholm, and lecturing all over Sweden—all at the same time. This, obviously, took a toll on her health and that was when she decided to fly to Manila, a city she also left upon realizing that she's regressing to her old patterns.
Sanne went on a backpacking adventure in the archipelago before settling down in the tear-drop shaped island in the province of Surigao del Norte where she runs a small hostel and a charity organization called "Nature Kids of Siargao.". This is the narrative she happily shared with us. Read on as Choose Philippines finds out why a Swedish girl chose the Philippines.
Which places in the Philippines have you explored?
I visited Boracay (twice actually), and enjoyed the relaxing daytime, the postcard-look-a-like beaches and the buzzy night time.
Me and my family spent time at the well-known resort Dos Palmas outside Palawan and got extraordinary service and pampering by the incredible staff there. I am still friends with the locals I got to know at Dos Palmas.
Me and my friends had an adventure weekend in Baler. We took the old road up in the mountains and I thought we were going to fall over the edge several times. But we also saw views that made us all speechless and met locals giving us bread and water after being lost for 10 hours in the mountains. I loved the vibe in Baler and this was a great place to try surfing for the first time.
As a getaway from the busy metro, my Filipino friends showed me the beaches of Batangas one weekend and also where to eat the best ribs in the Philippines (the Original Hawaiian Bar-B-Que) after watching the Taal Volcano in Tagaytay.
First time I experienced the countryside of the Philippines was when I followed my friend to Quezon province and I was introduced and taught how to eat jackfruit.
One of my best trips in the Philippines was when we went to a remote resort outside Puerto Galera—Coco Beach Resort. It was low season and it was only us and one more group and we spend the days doing tricks in the pool and playing cards by night.
There are at least 10 more destinations I would love to experience in the Philippines and hopefully next year we can save up and go explore more.
How did you end up in Siargao?
I was back in Manila after two months of travelling in the Philippines and I felt the urge to go back to the island life. I was offered a job at kite school in Boracay but happen to have dinner with a previous mate from university and he just arrived from Siargao Island. He mentioned that the resort he stayed at was looking for a manager. I applied and two weeks later I booked a ticket to Siargao. I didn't knew much about Siargao, except that it was famous for surfing and still very quiet. So my idea was to learn how to surf and how to meditate during my six months of work at the resort.
What I didn't expected was that as soon as I landed at Sayak Airport, I knew that this is my new home. I was glued to the window at the mini van taking me from the airport, amazed by the endless coconuts fields, the carabaos, and the smiling kids playing along the road. I took the decision right there and then, this is where I will live from now on. And I hadn't even worked a single day at my new job yet. Siargao is still as magical today for me as it was three years ago when I arrived. The coconut fields are still endless, the carabao a little bit less intimidating (I even tried riding on one now), and the kids even more adorable now when I can communicate with them in Suriganon.
Describe to us your day living in the island.
I do not own a watch so most of the time we are just following the sun. I wake up and go to my regular yoga class. After that, we visit the local food market and purchase the day's lunch. I came to love rice and my favourite breakfast is garlic rice, tocino, and fried egg. At home, I am checking up on my guests in our small hostel, Paglaom Hostel.
I might help them organise a surf-lesson with our local surf instructor or give them ideas what to explore on the island. After lunch, I practice my Suriganon, I have a lesson twice a week and I am proud to say I can have small conversation now. But I still have problem with here, there, and a little bit further away. I remember asking my teacher how many feet away jaon, jari, and jato is. I spend time trying to come up with different eco-friendly solutions, like reusing plastic bottles to make surfboards, or pots for our garden. And I go visit the orphanage where I help out. Spending time in nature, walking on the beach, and playing with our dogs is a big part of my everyday life and something that makes me extra happy.
What else does Siargao offer aside from its world-class waves?
There is so much more to Siargao than surfing. We have amazing, uncrowded beaches, hills to hike, and rock pools to visit.
One of my favourite day trip here is a visit to the mangroves and the Sugba Lagoon. It is serenity itself and a perfect place to go SUP (stand up paddle boarding) while enjoying the crystal clear water and incredible surroundings.
Siargao also offers a yoga community that is connecting people from all around the world while practicing in quiet kubos facing the Pacific Ocean. Food-wise, Siargao has world-class seafood caught everyday by one of our local fishermen. Here you can buy fresh tuna for only 120 peso/kilo.
What inspired you to start Nature Kids of Siargao?
Back in 2013, me and my Filipino boyfriend, Joseph "Cocoy" Davis, had the urge to educate kids and young adults the importance of taking care of our local environment, due to the lack of such education here at Siargao.
Later, Nature Kids also started reaching out to families and kids in need. As of today, we are supporting a local orphanage, A Thousand Smiles Orphanage, and are planning to build a public playground in General Luna. We also want to expand our recycling programs, involving kids how to learn to make cool stuff out of used items, such as plastic bags and bottles.
Why did you choose the Philippines?
Your country showed me a place where I can shine from inside and out and where I can give back to people who accept my help. I never expected to fall in love with a country the way I have with the Philippines. I am so grateful and happy to be able to stay in this heart-warming, smiling, and fun country. It is not always easy to leave your family, friends, and everything you know behind - but Filipinos are truly the most welcoming, open, and genuinely curious people I ever met, that makes it a lot easier.
Thank you for letting me to be part of the Philippines, thank you for making me happy.
And with that, it is yet another sunny day for Sanne.
(All photos courtesy of Sanne Sevig.)
---
Foreigners Who Chose the Philippines: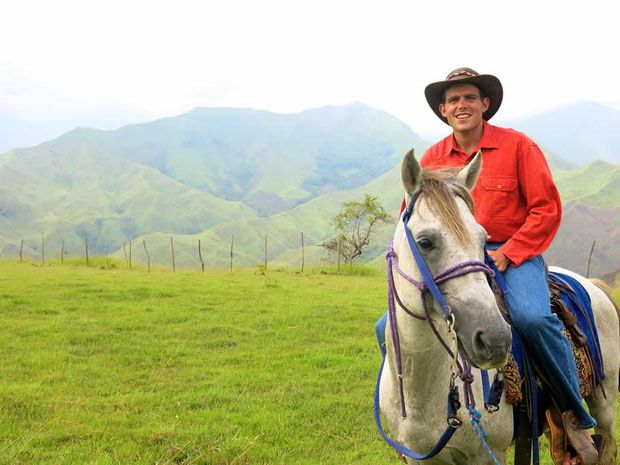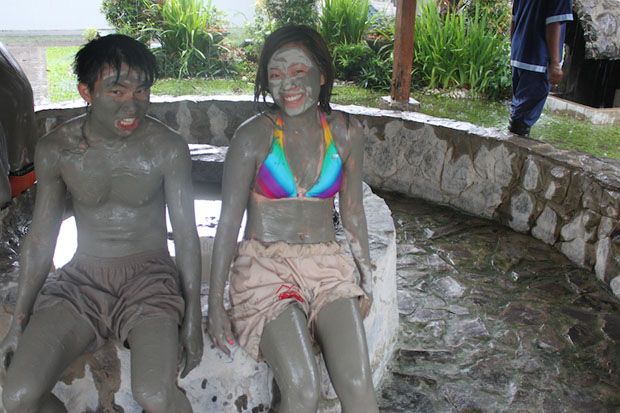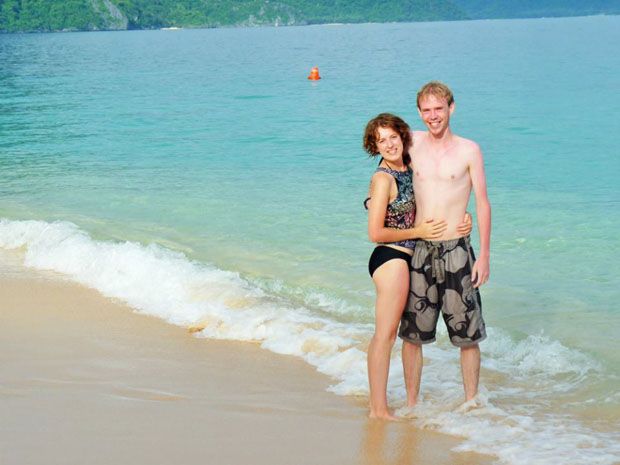 Be a Pinoy Wanderer!
Choose Philippines encourages writers, photographers, travelers, bloggers, videographers and everyone with a heart for the Philippines to share their discoveries and travel stories.
Share Your Journey
Other Stories by Christa De La Cruz