Adventures and Sports
An Underwater Playground in Sogod Bay, Southern Leyte
Leyte
Standing quietly on a plaza on the western tip of Southern Leyte is the monument of martyred priest Fr. Jose Burgos (of the GomBurZa fame during the Spanish regime). Passing through this rustic town named after him seems to be uneventful, but wait till you discover what lies beneath its waters. This where the town gets its drawing power.
Sogod Bay, the expansive body of water embraced by most of the municipalities in Southern Leyte, is an unheralded underwater world which can spring a pleasant surprise to lovers of the sea.
It is habitat to a diverse marine life waiting to be explored in uncrowded dive sites with its exceptional reefs, coral gardens, steep drop-offs, shelves, and walls, to name a few.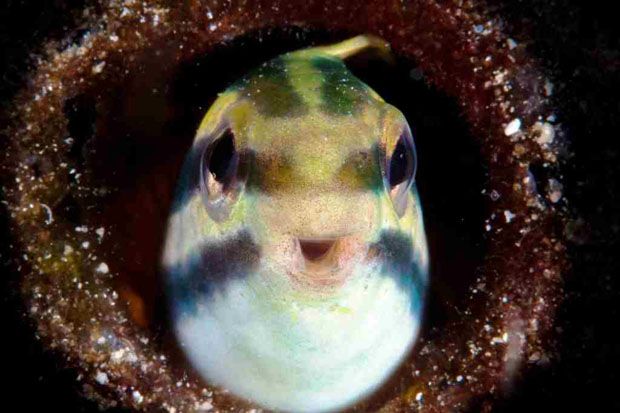 Padre Burgos town is the jump-off point to these enchanting dive spots because of its proximity and concentration of dive shops and lodging facilities.
Sogod Bay Scuba Resort, a roadside inn in Bgy. Lungsodaan is an ideal starting point for an adventure in the underwater playground. A pioneer dive shop in the area, it offers reasonably-priced accommodation facilities which go beyond the basics.
Literally a stone's throw away from the Resort are four house reefs named Max's Climax 1 and 2, Voltaire's Rock and Baluarte which boasts of big fishes, pygmy seahorses, frogfish and hawksbill and green sea turtles.
Diverse soft and hard corals abound including huge gorgonian fans, barrel sponges, table corals, and a number of developed whip corals.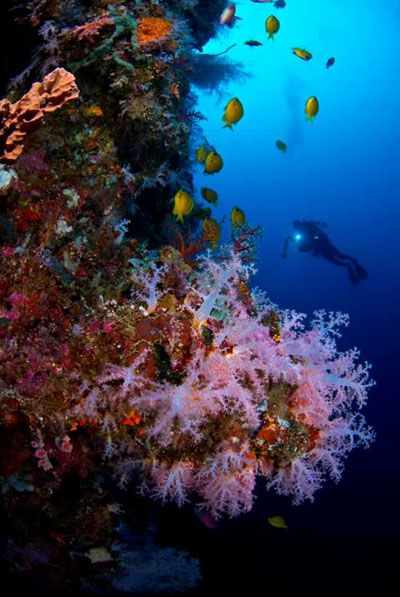 Across the bay is the awe-inspiring Napantao Marine Protected Area, a world-class sanctuary in San Francisco town which takes pride in a large wall dropping to 50 meters. Giant gorgonian fans are abundant on the wall. Spectacular on a sunny day, pelagic fishes are also visible during strong current.
The bay also takes pride in about 22 dive spots which extend up to the island town of Limasawa, each with a distinct character. Sogod Bay recently caught the attention of the Department of Tourism's Dive-Market Development Group which brought foreign underwater photojournalists to document the marine life and promote it to the Asian dive market.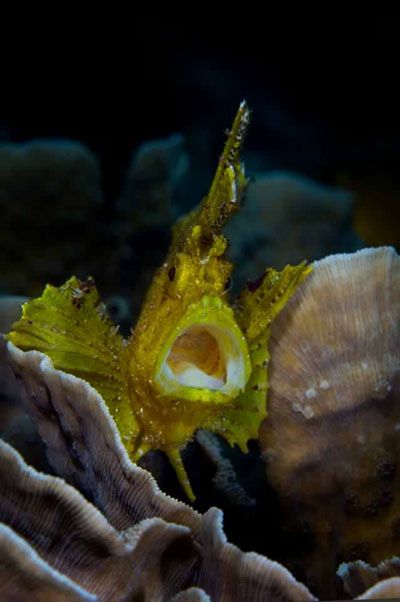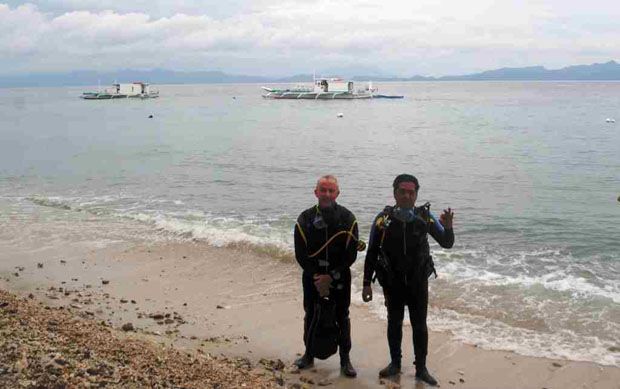 To nurture this underwater wonder, the Southern Leyte provincial government has partnered with Coral Cay, a foreign non-profit organization to help locals maintain the fish sanctuaries, conduct awareness programs on ocean life preservation and clean-up activities on Sogod Bay's shorelines.
Those who want a more laid-back seaside interlude can laze in the white sands of Tangkaan Beach, a short strip on Padre Burgos' southernmost point.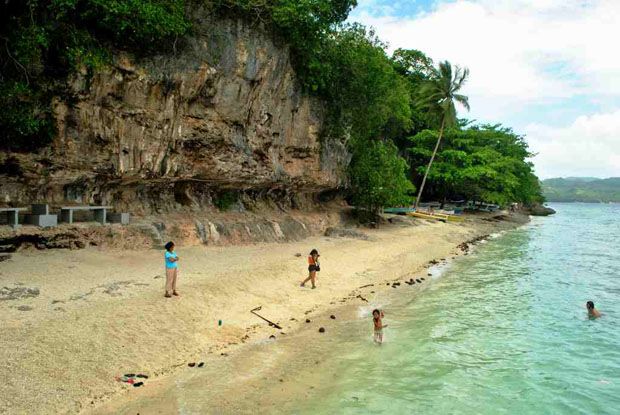 There are also the beguiling beaches of in the villages of Likay-Likay, Bukana, Buenavista and Bas where you bask in all your lonesome. It's not everyday that you can have the sleepy shores unto yourself, so indulge and snorkel the shallow waters so you can marvel at the aquatic life up close.
Meanwhile, history buffs can cross over to Limasawa across the channel where the country's first Mass was held on March 31, 1521 and the seeds of Catholicism were sown in the archipelago.
With its wondrous waterworld, both beneath and in the surface, Padre Burgos is indeed a natural playground in this side of Leyte.
(With photos from Jerome Kim and Yorko Summer.)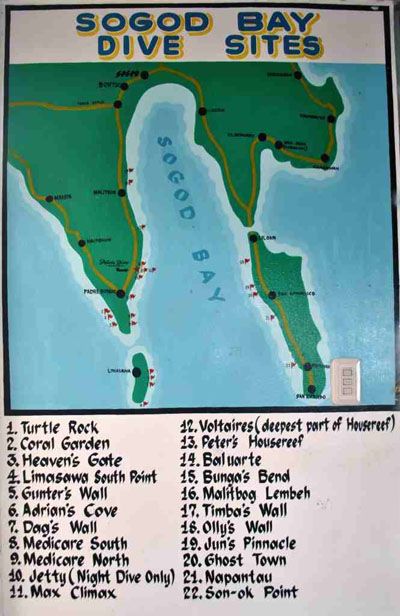 Be a Pinoy Wanderer!
Choose Philippines encourages writers, photographers, travelers, bloggers, videographers and everyone with a heart for the Philippines to share their discoveries and travel stories.
Share Your Journey
Other Stories by Bernard Supetran