Adventures and Sports
All Waves Lead to Siargao: National & International Surfing Cups 2014
Surigao del Norte, Siargao
Surf's Up and the Cups are Up for Grabs!
Photos by Wilmar Photography/Manuel Melindo.
---
Siargao is one of the world's famed surfing hotspots, and the waves will get even hotter this month with two of the biggest surfing competitions on the planet.
If you're not a surfer, well, you can always relax on the beach -- and be entertained by the sizzling bodies and the awesome talent on display!
16th National Surfing Cup: Sept. 17-21, 2014
Surfers from all over the Philippines prove their worth as they get high on Cloud 9 for the National Surfing Cup.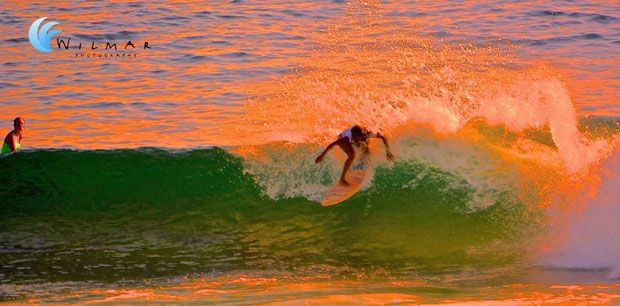 Representatives from La Union, Liloan, Baler, Dahican, and other surfing spots are raring to brandish their surfing prowess and tricks.
One of Siargao's local wahine champions, whom we featured in a past article, might just surf away with the cup!
First-ever Qualifying Series for the 20th International Surfing Cup: Sept. 24-28, 2014
This year's International Cup Qualifying Series gives competitors the opportunity to improve their standings in each league. It also casts the spotlight on Siargao as a world-class travel destination.
As defending champion Putra Hermawan of Indonesia puts it, "Surfing Cloud 9 is like surfing my home break, Lacerations, in Nusa Lembongan." He adds, "Last year was my first time to surf at Cloud 9 and I'm so excited to go back there again."
Local surfers will have the chance to compete with some of the best surfers in the world. There's a chance that our winners at the National Surfing Cup will bring home the international titles, too!
So what's keeping you from heading off to Siargao? If you can't win on the waves, enjoy their Surfin' Buko Pie yummy specialty, or take an island tour of Naked and Guyam Islands. You can also explore and enjoy the 10 Wonders of Siargao Island.
---
VIEW: See what's great to bring home from Siargao with the Choose Philippines Pasalubong Map:
How to Get There
PAL and other major airlines fly daily to Surigao City.
Siargao Island can be reached by boat from Surigao City. Roro or M/V Fortune Angels to Dapa cost from Php180 (US$4.18) for Economy B and Php220 (US$5.12) for Economy A. Terminal fee is Php10 (US$0.24). Dapa Express also plies the route at Php200 (US$4.65) from the Surigao City Port.
Van rental around the island is Php4,000 (US$93)/day.
Be a Pinoy Wanderer!
Choose Philippines encourages writers, photographers, travelers, bloggers, videographers and everyone with a heart for the Philippines to share their discoveries and travel stories.
Share Your Journey
Other Stories by Ida Damo