Events And Nightlife
Get Stoked at the Catanduanes Reef Break 2014
Catanduanes
Gear up for the much awaited Catanduanes Reef Break 2014. This coming May 16 to 18, 2014, the local surfers of Catanduanes will be hosting the island's first Summer Surf Music Festival at Puraran Beach, Baras.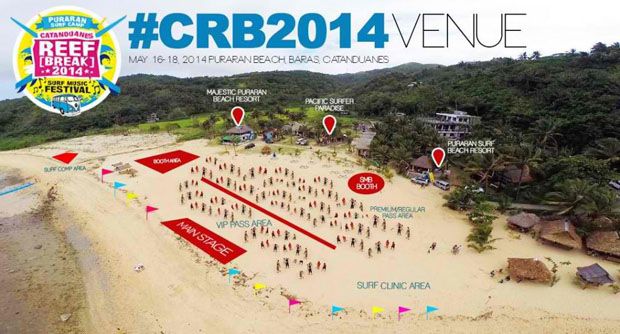 Every last quarter of the year, different surf spots in the country (such as Baler, La Union, Zambales, Pagudpud, and Siargao) host local and international surfing competitions. It's only during this quarter that the waves are on their peak, perfect for surfing cups.
But Catanduanes in the Eastern Philippines is an exemption. Unlike the surfing areas above, Catanduanes enjoys the perfect-barreled waves even during summer season.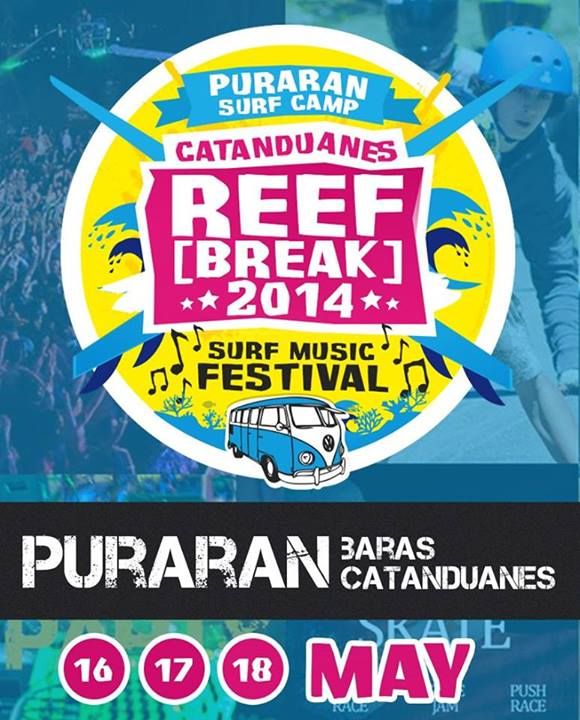 Found along the easternmost outskirts of Luzon is the island of Catanduanes. Being fringed by the Pacific Sea on the east side, it's gifted with beautiful beaches and islets with crystal-clear waters and long-barreled waves -- all perfect for surfing.
This May 2014, comely Catanduanes will be hosting the island's first Summer Surf Music Festival titled Catanduanes Reef Break 2014. The event aims to:
(1) generate funds that would enable our local surfers (coming from poor families) who are now competing in local and national surfing competitions to buy good quality surfboards, as well as to fund their travel expenses during competitions, and
(2) to foster, develop and promote a sustainable tourism industry for Catanduanes.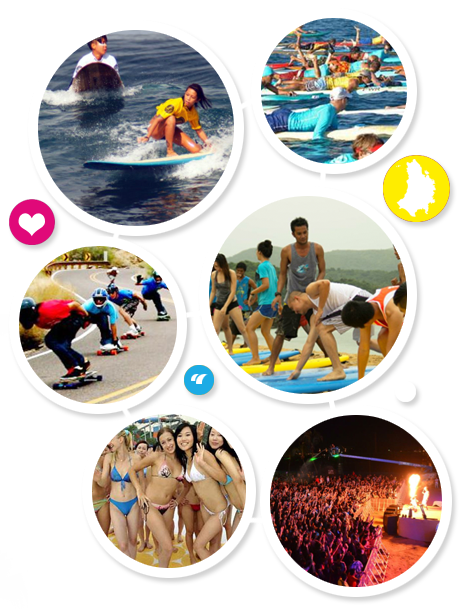 Events include a surfing competition (Longboard Mens and Wahine Open Shortboard Invitational), paddle race, skate jam downhill, bikini open, and a beach party featuring bands from Manila, Legaspi City, and Naga City (with a reggae night, acoustic session DJ playing, bonfire, and firedance).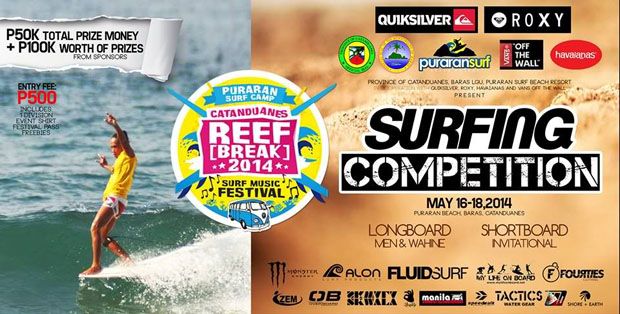 To support the event, visit their website and like TravelYoung's FB page.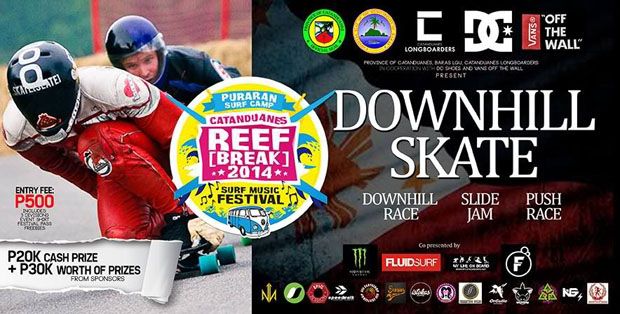 Be a Pinoy Wanderer!
Choose Philippines encourages writers, photographers, travelers, bloggers, videographers and everyone with a heart for the Philippines to share their discoveries and travel stories.
Share Your Journey
Other Stories by Choose Philippines