Events And Nightlife
Create Your Own Adventure in the Philippines and Take Home Awesome Prizes!
The Philippines has more than 7,000 islands and exploring the archipelago is a mix-and-match of various activities in a number of locations. From the spectacular grassland of Batanes to the popular pink sand beach of Zamboanga, our country is teeming with awesome destinations for all ages.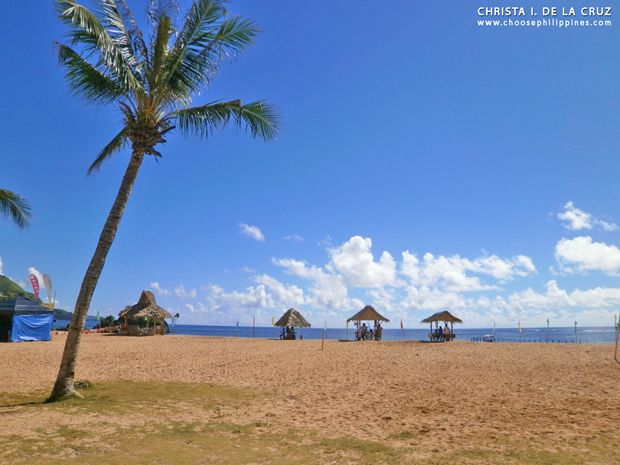 Starting today, August 3, Go Hotel encourages people to explore and go out of their comfort zones through the campaign #GoCreateYourOwnAdventure. When you get to the end of the story of your adventure, you can extend it yourself. You create the story.
The "essential-service" hospitality brand of Robinsons Hotels & Resorts will be giving out prizes for the most inspiring videos that choose the Philippines.
Mechanics:
Watch the #GoCreateYourOwnAdventure video on Youtube and share it on your Facebook wall. This will serve as your inspiration for creating your own video.
Make sure your accounts are set to public so Go Hotels can see your posts.
Create a 15-second video on Instagram by compiling photos or videos of your travels and adventures in the Philippines! Ensure materials used are your own.
Any app or program may be used for editing.
Background music for your post should be A Place for Every Juan by Kian Ransom which can be downloaded here.
Describe your post in one sentence and include "#GoCreateYourOwnAdventure with @gohotels_ph! Join their giveaway today!" in your caption. (Example: Batanes, I'll be back! "#GoCreateYourOwnAdventure with @gohotels_ph! Join their giveaway today!)
Maximum of TWO (2) entries per person only. Flooding of videos is discouraged and will automatically be disqualified.
Four (4) adventurers with the most inspiring videos will be the #GoCreateYourOwnAdventure winners!
One grand winner will receive the UDI U818A-1 Discovery Quadcopter, one runner-up will receive a Herschel bag, and two runners-up will receive a Fujifilm Instax Mini 8 each. Plus, all winners will receive an overnight stay valid for any Go Hotels branch!
Contest period is from August 3 to 31, 2015. Winners will be announced on September 2, 2015 and will have until November 3, 2015 to claim their prize.
Winners will be contacted by a Go Hotels representative via email on how to claim their prize.
Winners shall be responsible in claiming or pick up of their prize at Go Hotels' Head Office at Ortigas Center, Pasig City. If winner can't claim the prize personally, he/she may authorize someone to claim on his/her behalf.
Once uploaded, participant agrees and allows Go Hotels to use contest videos for marketing collaterals.
Robinsons Land Corporation's employees and immediate families up to the second degree are ineligible to join the contest.
What are you waiting for?
Watch the video above for inspiration and then create your own adventure!
Choose Philippines is a media partner of Go Hotel's #GoCreateYourOwnAdventure campaign. All inquiries should be directed to Go Hotels.
Be a Pinoy Wanderer!
Choose Philippines encourages writers, photographers, travelers, bloggers, videographers and everyone with a heart for the Philippines to share their discoveries and travel stories.
Share Your Journey
Other Stories by Choose Philippines