Events And Nightlife
Bacolaodiat 2016: Bacolod's Version of Chinese New Year
, , Negros Occidental,
The Filipino-Chinese communities in the different parts of the country celebrate it with a grand family feast, gift giving, firecrackers and dragon or lion dances.The Year of the Monkey will start on February 8, 2016.
READ: How Does the Philippines' Sugar City Celebrate Chinese New Year?
Bacolaodiat is the Chinese New Year Festival of Bacolod City, Negros Occidental. It comes from the words: "Bacolod" and "Lao Diat" which is the Fookien word for celebration.
Bacolod is in one with the Filipino-Chinese communities living in the city. A strip of Lacson Street leading to the Capitol Lagoon is illuminated with red giant lanterns. Set of activities like lighted floats, cultural presentations and fireworks are prepared for the event. There's also a strip of food stalls that offer Chinese food which is called "Chopsticks Alley."
The Bacolaodiat celebration started on January 25 and will end on February 8, 2016.
Bacolaodiat Festival 2016: Schedule of Activities
"Kiong Hee Huat Tsai" from the City of Smiles! Happy Chinese New Year to all!
---
How to Get There
From Manila, you can fly to Bacolod (Php2500++, round trip, 45 minutes). From Bacolod-Silay Airport, you can take a shuttle (Php75-100 per head), or a cab (minimum of Php400) and ask to be taken to your hotel or destination in Bacolod City.
You can also go to Bacolod via ferry (estimated cost of Php2700++ with meal, round trip, 20-22 hours) from Manila. From the port you can hail a cab and ask to be dropped off to your destination anywhere in Bacolod City.
Jeepneys (minimum of Php7.00, ask for a discount if you're a senior citizen or a student) are the most common and cheapest means of transportation in the city. They have designated routes to follow, so if you're in a rush it's better to get a cab (flagdown in the city area is Php40 and additional Php3.50 for every succeeding 300 meters).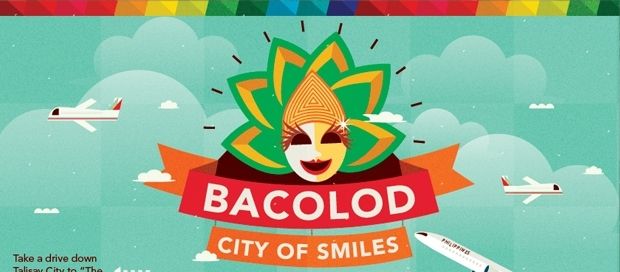 ---
More Chinese New Year Celebrations in the Philippines
Be a Pinoy Wanderer!
Choose Philippines encourages writers, photographers, travelers, bloggers, videographers and everyone with a heart for the Philippines to share their discoveries and travel stories.
Share Your Journey
Other Stories by Belle Piccio