Events And Nightlife
2017 Regular Holidays: 8 Provinces to Visit in Time for Their Festivals, In-season Fruits, and Delicacies
There's no better way to spend your free time than escaping to breathtaking destinations and trying out new adventures.As the Malacañang Palace released the official list of holidays for 2017, we came up with suggested Philippine provinces to visit just in time for their celebrated festivals, in-season fruits, and delicacies.
Araw ng Kagitingan: (April 9, Sunday)
CEBU
Cebu has always been famous for Sinulog Festival held during the 3rd week of January, but this is the Philippines we're talking about. We are known to be people of celebrations thus our arsenal of festivals wherever you go. In April, Cebu celebrates Via Crucis where devotees from Central Visayas converge to do their penitential parade throughout cities. Following the Way of the Cross in Lourdes, France, people from Cebu visit the 12 hectares rolling hills where life-size statues are built on.
While spending the week in Cebu, you can also stop by Yap-Sandiego Ancestral House - one of the oldest houses in the Philippines. See how it was like to live in the late 17th century as this house was left untouched to preserve its original state.
Maundy Thursday: (April 13)
MARINDUQUE
During the Holy Week, the streets of Boac, Gasan, and Morpog in Marinduque are brimming with faux Roman Soldiers and centurions. These are the locals wearing colorful costumes and masks reenacting the life of Saint Longinus in their annual Moriones Festival.
After your eyes feast on the vibrant garbs and masks from the locals of Moriones Festival, you can ride a ferry to the white sand beaches of Manawaya Island.
Good Friday: (April 14)
GUIMARAS
On a good Friday, pun intended, you may find yourself daydreaming of being on top of a mountain for some alone or family time. In Jordan, Guimaras people usually hike to "Balaan Bukid" or Holy Mountain. This destination actually hits two birds in one stone as you simultaneously satisfy your daydreams and spend time with your family (or yourself).
You may also want to check out a sanctuary of pawikan (sea turtles) in Lawi. For a 30-minute boat ride from Nueva Valencia, you can take a dip at the Turtle Island's impeccable waters and enjoy a picnic by its white pebble beach.
Labor Day: (May 1, Monday)
PANGASINAN
Do you crave for a wide array of luscious fruits? How about a delectable seafood meal? If that's the case, why not spend your time in the province of Pangasinan. In the first day of May, the locals of Lingayen celebrate Pista'y Dayat, a yearly thanksgiving tradition for their bountiful harvests. You may take part of the mass offerings and fluvial parade held at their pristine beaches. Locals also fish profusely during this time of the year.
Since you're already in Pangasinan, why not visit the nationally renowned Hundred Islands. It will take you several land transfers and a boat ride to Lingayen Gulf but this view far outweighs the hassle.
Independence Day: (June 12, Monday)
CAMARINES NORTE
If you're a pineapple lover like us, visiting Daet in Camarines Norte during the second week of June must be on top of your list. Just like us, the people of Daet loves this succulent fruit so much that they created a festival for it. Take part in Pinyasan (Pineapple Festival) as locals teem the streets with eye-catching street presentations.
While you're at it, a visit at Colasi Falls could cap off your vacation. Bring those newly harvested pineapples and trek to its clear waterfall basin. A word of caution for avid pineapple-lovers, don't bring what you cannot bear for a 2-hour trek.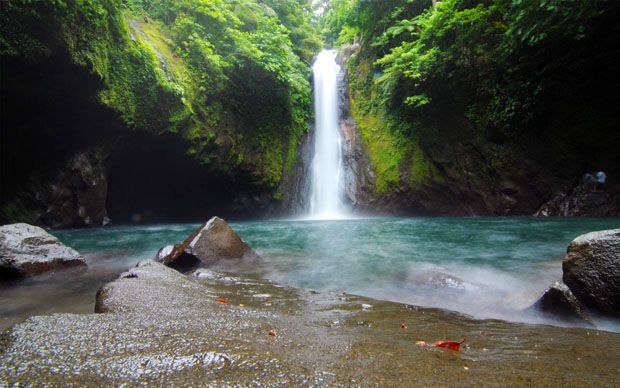 National Heroes Day: (August 28, Monday)
DAVAO
As of time of writing, Davao's Kadayawan Festival is at its peak of celebration. It is the time of the year when locals converge as a way to express their thanksgiving for their prolific harvest. It is still not too late to book that flight and revel at the sight of lush pomelo, mangosteen, and durian.
In the outskirts of Davao, make your way to the Philippine Eagle Center where you can find one of the rarest eagle species. The Philippine Eagle (Pithecophaga jerrefyi) is under the protection and conservation efforts of The Philippines Eagle Foundation (PEF). Travel a few kilometers and feed your inner geek-child in Calinan, Davao City.
Bonifacio Day: (November 30, Thursday)
IFUGAO
Counting down 25 days before Christmas and what could be more perfect than to celebrate "life" with the natives of the Cordilleras. In their annual Grand Cordillera Festival, tribesmen gather in a week-long event of cultural dancing and thanksgiving rituals.
Take a moment and visit the Rice Terraces of Batad - a UNESCO World Heritage Site. Don't fret at the 5-hour bus ride you have take from Baguio City to Ifugao. It will be no less than spectacular as this 2,000 year-old beauty is truly a sight to behold.
Rizal Day: (December 30, Saturday)
ANTIQUE
Commemorate Dr. Jose Rizal's life as we take you to Luneta. Ooops! No, not really. Of course, there's nothing wrong with exploring Manila's rich culture, but team Choose Philippines is here to take you further from the metropolis (from time to time, especially holidays). We fly and spend the weekend with fireworks displays, colorful street parades, and a dog show (and more, don't worry). In Antique, we take you on a historical journey as locals commemorate their Malayan descent through the Binirayan Festival. It is a month-long celebration of Antique's fascinating culture, history, and tradition. A wide range of activities await as organizers do fun runs, pageants, dog shows, boxing tournaments, battle of the bands, fluvial parades, and disco parties. On December 30, they actually reserve an hour of the program to pay tribute to Dr. Jose Rizal.
After your hectic schedule from Binirayan Festival, you may want to take a side trip to Antique's renowned
Kawa Hot Tub.
An exotic experience in western Panay Island would most assuredly add spice to your western Visayas adventure.
---
Read Related Articles:
The Mother of All Philippine Festivals: Kalibo Ati-Atihan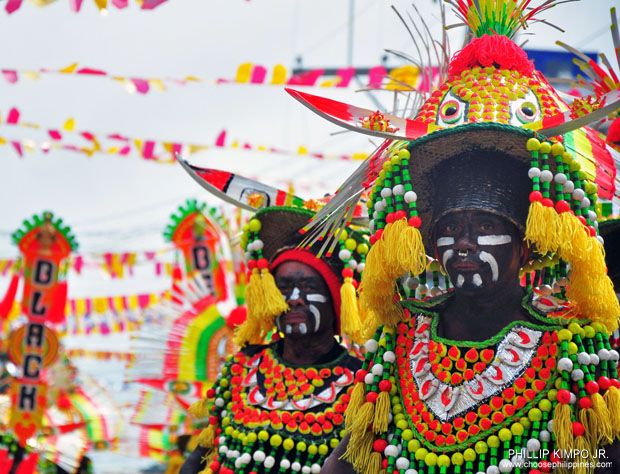 Pintados-Kasadyaan: A Festival that Unites the People of Leyte
Be a Pinoy Wanderer!
Choose Philippines encourages writers, photographers, travelers, bloggers, videographers and everyone with a heart for the Philippines to share their discoveries and travel stories.
Share Your Journey
Other Stories by Maui Sanvictores