Events And Nightlife
From Food Festival to Birding: Negros Occidental Should Be Your Next Stop!
Here are the events to look forward in the Province of Negros Occidental this November!
November 5
A special day in Negros Occidental, Cinco de Noviembre or Negros Day is the commemoration of province during the time Negrenses attained liberation from the Spaniards.
Aside from the celebration of the province, the City of Silay has prepared a food festival that showcases Negrense cuisines.
The Silay Food Festival is a one-day event held 9:00am-10:00pm at Balay Negrense Grounds, Calle Cinco De Noviembre.
Kaon ta! (Let's eat!)
November 24-26
Negros Island will be hosting the 11th Philippine Bird Festival on November 24-26, 2016.
Participated by both by local and international conservation organizations from the Philippines, Singapore, Taipei, Hongkong, Thailand and other countries that share the same ecological niche, it aims to promote the island's natural assets, wild bird conservation efforts, eco-adventure activities and cultural heritage.
For inquiries and information, contact the Negros Occidental Tourism Center at (034) 432-3240.
---
How to Get There
From Manila, you can fly to Bacolod (Php2500++, round trip, 45 minutes). From Bacolod-Silay Airport, you can take a shuttle (Php75-100 per head), or a cab and ask to be dropped off to your destination.
READ: The Pasalubong Map: Visayas
Don't forget to bring pasalubong for your friends and love ones.
---
More of Negros Island Region Festivals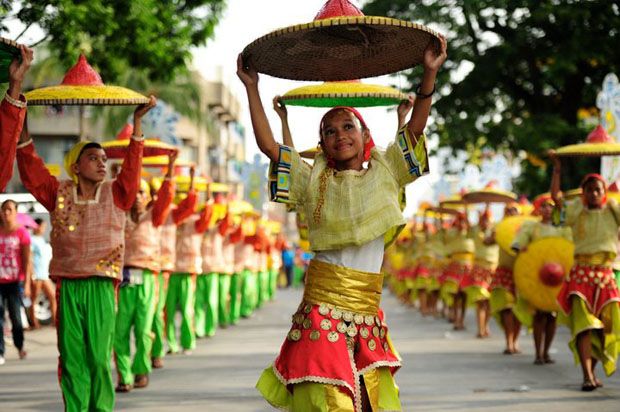 More Negros Island Region Festivals
Be a Pinoy Wanderer!
Choose Philippines encourages writers, photographers, travelers, bloggers, videographers and everyone with a heart for the Philippines to share their discoveries and travel stories.
Share Your Journey
Other Stories by Belle Piccio