Events And Nightlife
5 Quick Escapes You Can Do in Less Than 24 Hours
Let's admit it, not everyone has the time and money to explore the paradise that is the Philippines. Some people need to work late at night during Fridays and are even expected to show-up in the wee hours of the morning during the weekend. It's not the case for others who have the luxury to book flights bound for distant lands and seas.
Discover: 5 Enthralling Philippine Destinations Below 50 Pesos That You Should Visit
Whether you work late at nights or merely run on every last bit of penny which you worked hard for, Philippines will always be a home that allows a space for creativity and adventure.
Here's a collective of quick escapes you can do over the weekend, or at best, if you don't have the time, activities that you can still do in less than 24 hours.
Diving in Zambales
Zambales is a place that will, anytime in the day, appease the beach bum in us. With a long stretch of coastal areas, several activities could be done within the 24-hour period. Plus, this province is quite near for being 3-4 hours away from Manila.
One of its nearest towns from Manila is San Antonio. From there, one may simply lie down in Pundaquit beach or hire a pump boat for some action in the islands of Camara and Capones. The clear turquoise water is perfect for skin-diving.
How about this photo with you in it for the weekend?
Read more: Surf and Dive in Capones Island & Anawangin Cove: A Day of Fun and Spontaneity
Food trip in Maginhawa Street
If you fancy the gastronomic adventure, then Maginhawa Street in Quezon City will surely deliver. This street in the metro has long been lauded for housing the newest restaurants and several cuisines from all over the world.
From tropical food hubs to hipster bars and coffee shops, you'll never run out of new dishes to discover.
Hiking in Batangas
How could we ever forget to include Batangas in this list? This province in the south of Manila is only 2-3 hours worth of drive. Not only is it well-known for its vibrant marine life, but is also home to the Philippine mountains with such spectacular views.
Here's one from the summit of Mt. Batulao.
Read: No Budget for the Rolling Hills of Batanes? Choose Mt. Batulao!
Chasing Waterfalls in Laguna
If you're up for some action through mountain off-road dirt and end it with a refreshing dip into ice-cold waters, then off to Laguna, we go!
This province south-east of Manila is worth 2 hours or less of land travel, depending on the traffic. So we suggest you leave early in the morning to save some road time.
The number of waterfalls to chase in this patch of land in Luzon is beyond overwhelming. You can do approximately 2-3 waterfalls in a day, as long as your stamina and cardiovascular fitness is up for it.
Read more: 2017 Special Non-working Holidays: Escape to 10 Philippine Destinations
Go to a Movie Festival
If adventure means city lights and late-night conversations for you, it would be perfect to go to this week's Cinema ONE Originals Movie Festival 2016.
This year, Cinema One Originals celebrates its 12th year with the tagline: Anong Tingin Mo? This year's theme directly translates to "What do you think?" and in many ways, this encapsulates how any one film can be many different things to many different people.
Cinema One Originals Festival 2016 will be running from November 14-22 in four cinemas – Trinoma, Glorietta 4, Gateway Cineplex, and Greenhills Theatre Mall.
---
Read Related Stories:
5 Majestic Philippine Destinations You Won't Believe Exist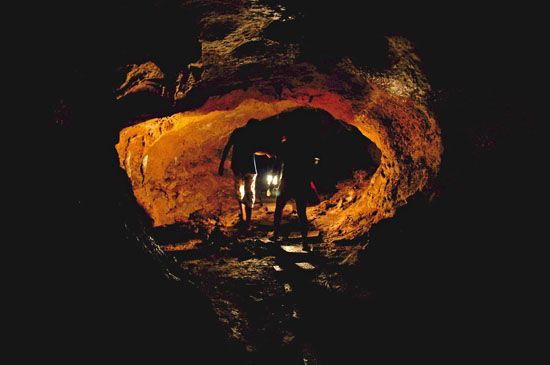 In Breathtaking Photos: 11 Travel Destinations That Should Be in Your 2017 Bucket List
Be a Pinoy Wanderer!
Choose Philippines encourages writers, photographers, travelers, bloggers, videographers and everyone with a heart for the Philippines to share their discoveries and travel stories.
Share Your Journey
Other Stories by Choose Philippines