Events And Nightlife
Which PH City Was Dubbed Among 'The World's 10 Fastest-Emerging Global Cities?'
In 2014, Metro Manila was named as among the world's 10 Fastest-Emerging Global Cities by The World Post because of its eclectic lifestyle, metropolis vibe and world-class shopping.
Rediscover the tourism gems of the 16 cities and one municipality in the Metro Manila Tourism Forum (MMTF) which will gather government and private stakeholders in the National Capital Region to help draw a comprehensive framework in tourism development.
Set on Feb. 9-10 at the Crowne Plaza Manila Galleria, the event is organized by the Automobile Association Philippines (AAP), the country's national auto club, and co-organized by the host local government unit Quezon City led by Mayor Herbert Bautista.
The Forum, which is supported by the Department of Tourism, will be participated in by local tourism council officers, local government executives, and members of the Hotel and Restaurant Association of the Philippines in Metro Manila.
Watch: Aerial Shot of Recto That Will Make You Fall in Love Again with Manila's Forgotten Glory
According to AAP president Augusto Lagman, the two-day confab is themed "ASEAN: Enhancing City Tourism Destinations towards Sustainable Development" in line with the United Nations World Tourism Organization's (UNWTO) observance of the International Year of Sustainable Tourism for Development.
He said the MMTF will integrate tourism in the promotion of inclusive and sustainable growth; employment and poverty reduction; resource efficiency, environmental protection and climate change; cultural values, diversity and heritage; and peace and security.
Look: New and Improved Roxas Boulevard: Restoring the Glory of Manila
Topics include Changing the Tourism Face of City Destinations for a Quality Visitor Experience, Enhancing City Tourism Destinations Competitiveness through Improved Accessibility, and A 360o View: Positioning City Tourism Destinations in the ASEAN and Local Marketplace.
Lagman added that the Forum will tackle ways in putting in place the DoT's thrust of "Accessible Tourism for All", especially for persons with disability and the disadvantaged sectors of the society.
DoT Secretary Wanda Corazon Teo will lead the keynote speakers, which also include UNWTO Regional Director for Asia and the Pacific Xu Jing, The Wallace Business Forum President Peter Wallace, Singapore's Coordinating Minister for Infrastructure & Minister for Transport Khaw Boon Wan, and Pacific Asia Travel Association (PATA) immediate past president Gregory Duffel.
Other keynote speakers are International School for Sustainable Tourism (ISST) President Dr. Mina Gabor, Homestay Philippines, Inc. President Rose Libongco, TravPax Solutions Pte Ltd. President Dror Maytal, and DoT-NCR Officer-in-Charge Cathy Agustin who will present the best metropolitan tour packages.
The MMTF has also invited participants from other ASEAN member countries in support of the Philippines' chairmanship of this year's ASEAN Summit and 50th anniversary celebration.
The event draws to a close with a dinner hosted by Manila City Government and Mayor Joseph Estrada who will host next year's Forum.
MMTF is also supported by the Tourism Promotions Board, Smart Corporation, and the Tourism Infrastructure Enterprise and Zone Authority as major sponsors, Philippine Airlines, Philippine Veterans Bank, Petron, and Philippine Daily Inquirer and Business Mirror as media partners.
For details, contact AAP at 705-3333 and 0928-5074288 or email [email protected].
---
Read related stories:
Because The Miss Universe Bets Only Deserve The Best, Their First Stop Is In A PH Paradise
Which Philippine City was Named One of the World's Most Budget-Friendly?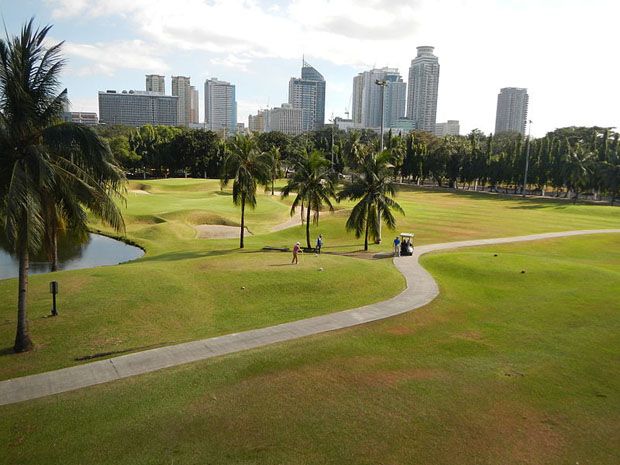 Be a Pinoy Wanderer!
Choose Philippines encourages writers, photographers, travelers, bloggers, videographers and everyone with a heart for the Philippines to share their discoveries and travel stories.
Share Your Journey
Other Stories by Bernard Supetran