Festivals
700 People Died, and This is How Their Loved Ones Bounced Back
, Negros Occidental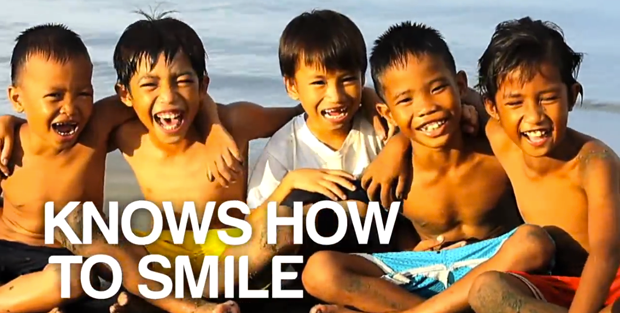 Screenshot from the Department of Tourism's "It's More Fun in the Philippines" campaign.
The Philippines has been described as a place where everybody smiles—and genuinely at that. Admirable or absurd this trait may be, nothing's gonna wipe that grin, beam, and smirk from your average hardworking Juan and Juana. Disasters wholesale or of the heart are no match for the indomitable Filipino spirit.
The Masskara Festival might just be that spirit's paragon. Its host, Bacolod, is a highly urbanized city of half a million people and is the largest city in Western Visayas. Already rich with sugarcane plantations, Bacolod's economy has received a boost in recent years with the growth of its IT-BPO industry.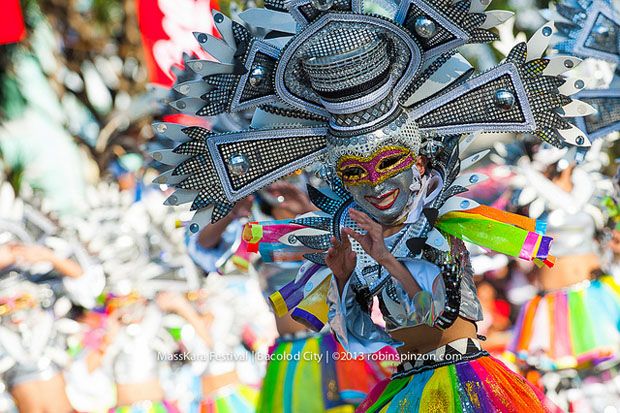 Photo by Robins Pinzon.
It was a different story three decades ago, however.
In 1980, Bacolod was in the grip of crisis. The price of sugar was at an all-time low, which was bad news for the province of Negros Occidental whose economy relied heavily on the sugar industry.
On April 22 of the same year, a passenger vessel carrying many Negrenses collided with another inter-island ship and sank; around 700 lives were lost that day.
One would expect such a shattered city to go into a long period of mourning and depression. But not Bacolod, the self-styled City of Smiles. In the midst of these tragedies, the city's local government, civic groups, and artists decided to unveil a festival of smiles.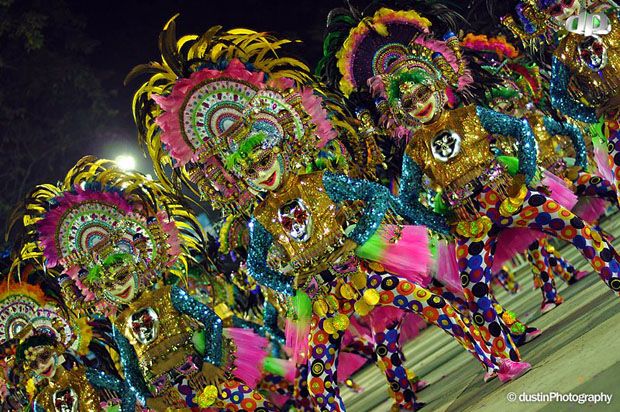 Photo by Dustin Mijares.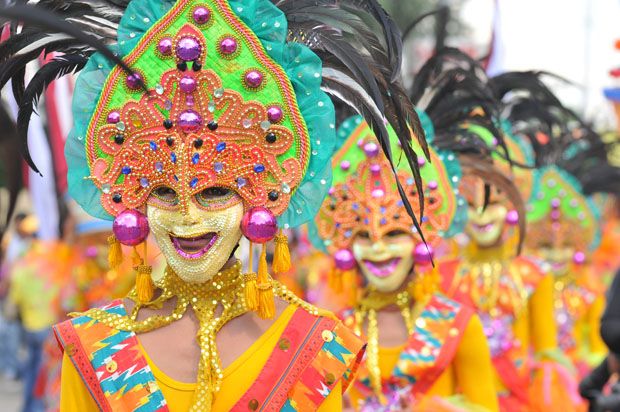 Photo courtesy of DOT.
What better way to pull through the grim days than by staying true to the city's spirit? What better way to pull the Negrenses from the debris than by organizing a festival that wouldn't only raise their morale, but also inject tourism pesos into the failing economy?
It was a declaration that no adversity could quash the City of Smiles—in fact, the new festival would see smiles and laughter plastered permanently, at least for a few days, on people's faces through gaudy masks.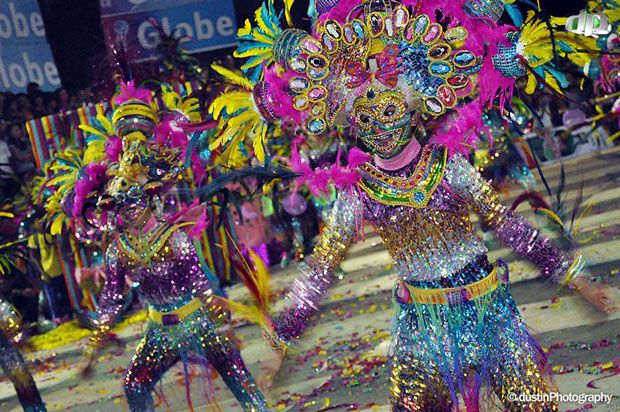 Photo by Dustin Mijares.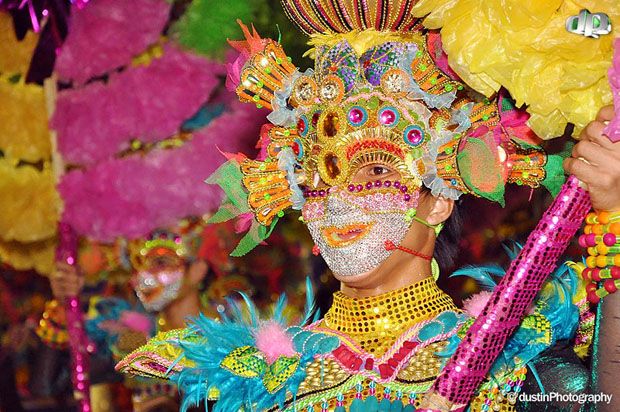 Photo by Dustin Mijares.
Thus the Masskara Festival—portmanteau of mass (English for "a multitude of people") and cara (Spanish for "face"), as well as a play on maskara (Filipino for "mask")—was born, and it has remained popular with tourists from all over the archipelago.
The culminating events of the Masskara Festival are held on the third weekend of October nearest October 19, which is Bacolod's city charterhood anniversary.
This year's edition will begin on October 1, with events building up to the climax on October 16-19, which will see thousands of people adorned in Mardi Gras-like crowns, masks, and costumes dance and parade on the streets to the beat of live drums.
[VIEW: Masskara Festival 2014 Schedule]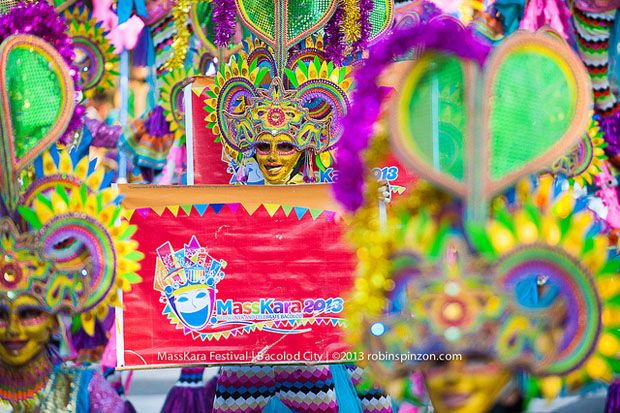 Photo by Robins Pinzon.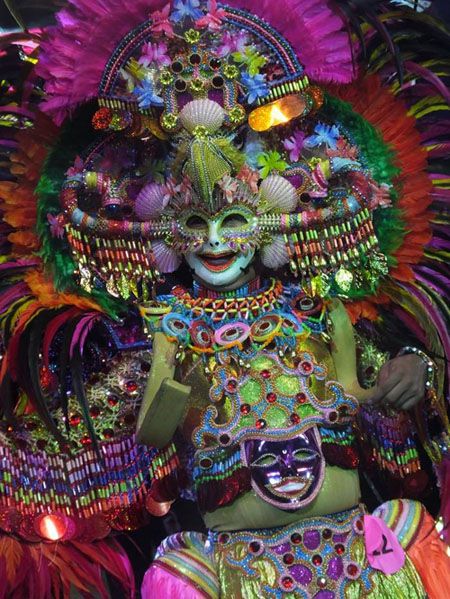 Photo by Enrico Dee.
Join the spectators lining the streets, or better yet, get your own mask and plunge into the rainbow sea! Such a grand spectacle—and sorta spiritual statement—deserves a final, explosive assertion that the Negrenses will celebrate life, no matter what, and that's why you've got the fireworks show to cap off the night.
It's like the entire city sends its greetings to the endless darkness above: Up yours!
---
What else to do and see in Bacolod when you're there? View the Choose Philippines infomap to Bacolod City: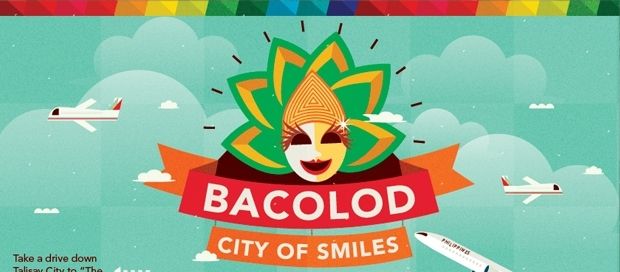 And when you get hungry, know where to eat with the Choose Philippines Food Guide to Bacolod City: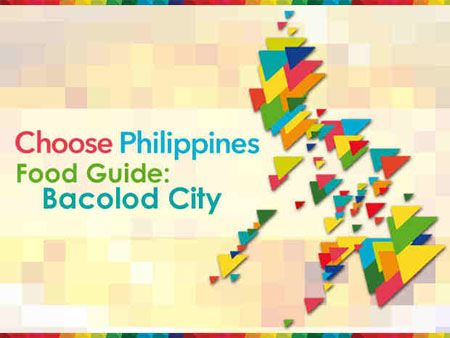 Bacolod is also known for its beautiful people, such as its Masskara Queens and its pageant princesses. One of the city's prides is Vickie Rushton, who shot to fame with her recent stint in Pinoy Big Brother.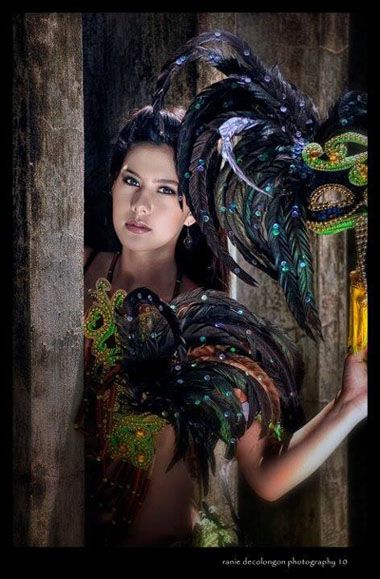 Photo by Ranie Decolongon.
How to Get There
By air, the city is served by the Bacolod-Silay International Airport which is located in the adjacent town of Silay, 15 km northeast of Bacolod. A flight takes approximately 45 minutes from Manila and 30 minutes from Cebu.
By sea, Banago Wharf and BREDCO Port are the main points of entry to the city; Bacolod is 18-23 hours from Manila by boat.

[Text adapted from the original version, written by the same author, which appeared in the now-defunct Side Trip travel magazine, September-October 2012 issue.]
Be a Pinoy Wanderer!
Choose Philippines encourages writers, photographers, travelers, bloggers, videographers and everyone with a heart for the Philippines to share their discoveries and travel stories.
Share Your Journey
Other Stories by Phillip Kimpo Jr.