Festivals
Don't Just Watch: Dance & Jump & Yell & Splash Yourself in Colors in the Philippines' Ati-atihan Festival!
---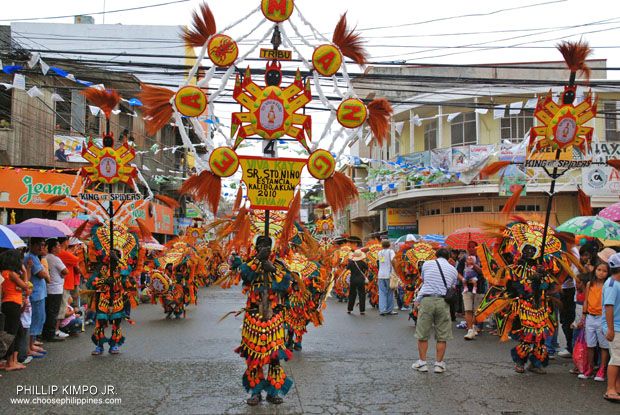 Each time I go home to Kalibo for the yearly Ati-Atihan, this is my feast: Heart-throbbing drums for breakfast, seafood and lechon for lunch, no-holds-barred-devil-may-care street dancing for merienda, and fireworks for dinner, with an option for copious amounts of liquor to drink everything down.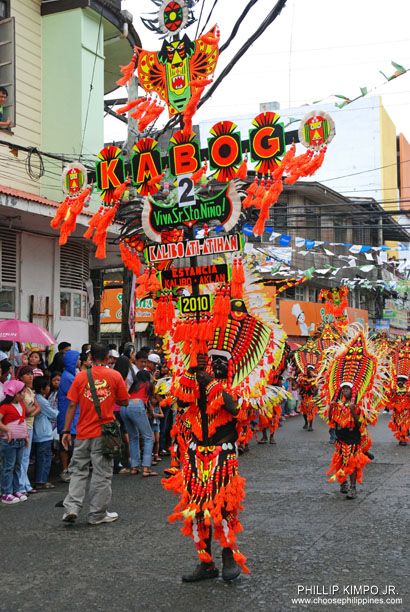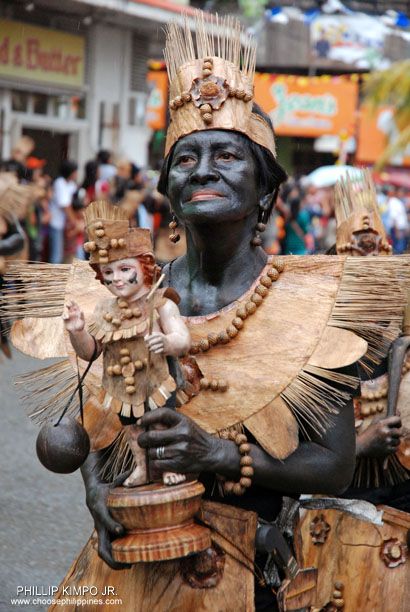 Every third week of January, Aklan's capital is the place to be merry. To color your skin and put on crazy costumes and make a fashion ramp out of the street;
To hop and jump and prance and dance even if you have two left feet;
To bask in the million drumbeats that saturate the whole week;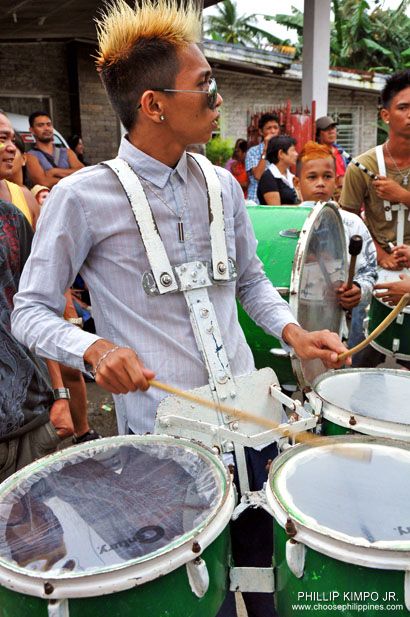 To revive your spirit, be it through a devotion to the Santo Niño or through the unspoken yet felt bond with the crowd;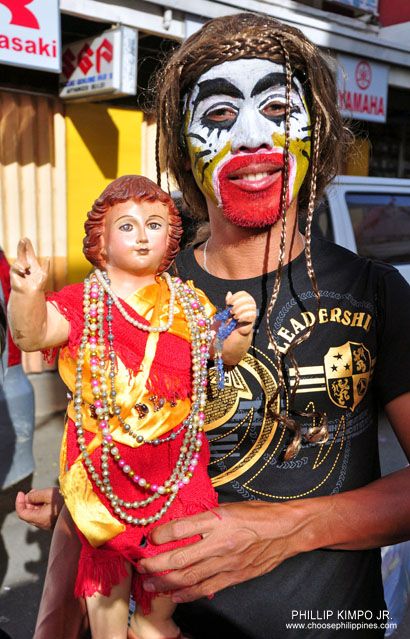 To feel alive, to join the thousand other revelers as they shout, Hala Bira, Puwera Pasma!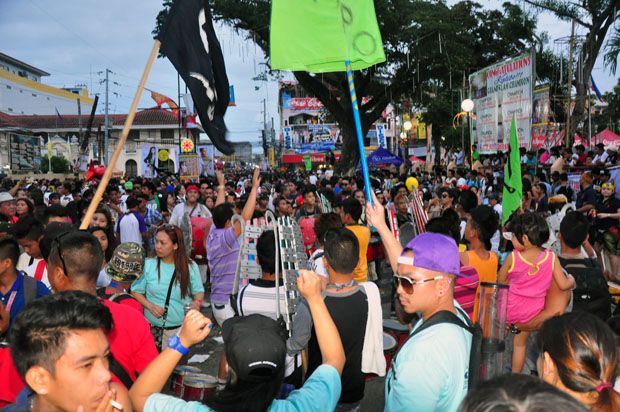 Those last four words have already been woven into the national consciousness, like how the Ati-atihan is assured of its place in Philippine culture. Some have described it as the Filipino Mardi Gras.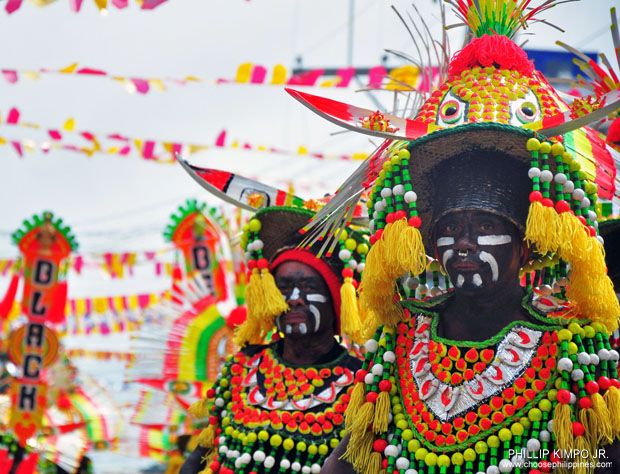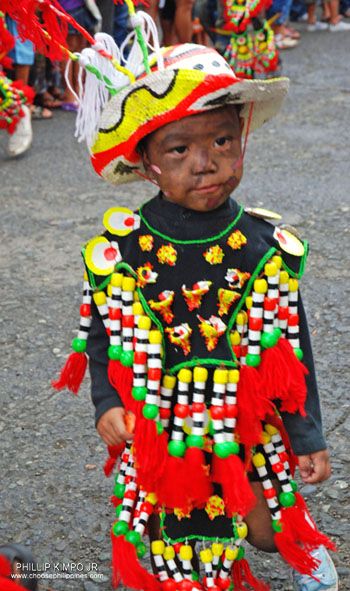 The "Rio in Kalibo" seems apt, too. It's carnivalesque. It's fervid and fantastic. It's a festival of superlatives. It's one of the oldest, tracing its origins to the land's original masters, the Ati, and the legendary "Barter of Panay."
(It's no wonder the "Visit the Philippines 2015" campaign of the Department of Tourism begins with the Ati-atihan Festival – "Learn new dance moves at an 800-year old festival," it says.)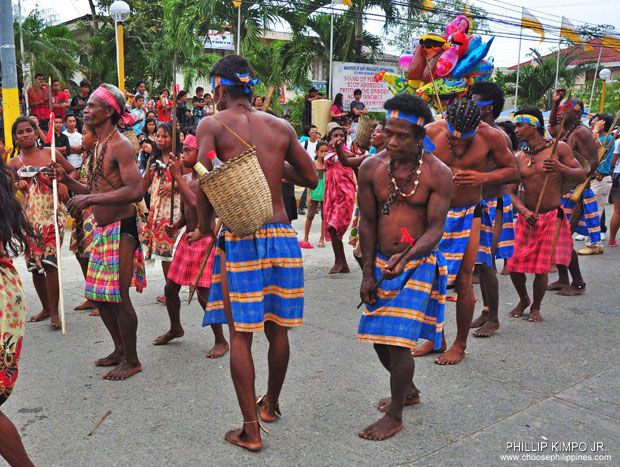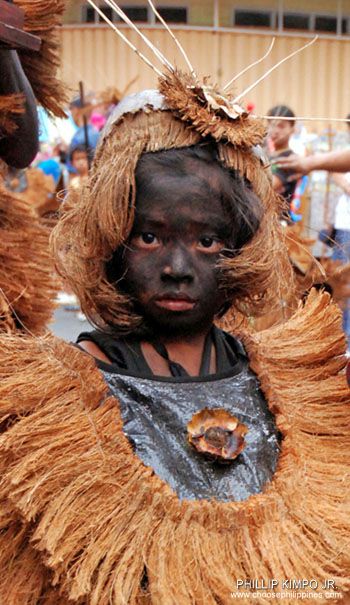 It's also the loudest, with the nonstop thundering of drums, from morning to evening, like being in a stadium watching a never-ending game of college basketball or football world cup.
It's the most spontaneous, where a small band of any-persons can sprout from nowhere and regale the crowd with their costumes and music, and where two tribes can suddenly meet in an intersection and engage in a drumbeat duel.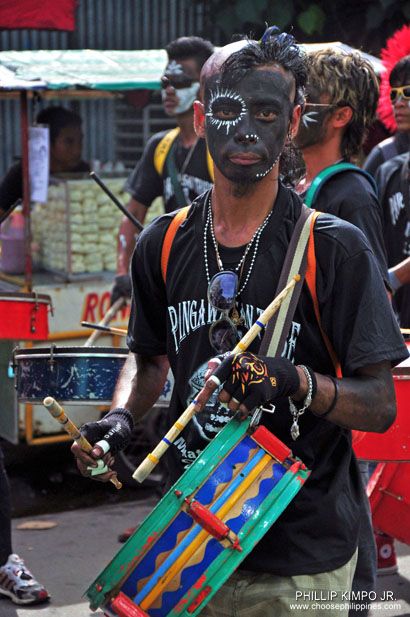 It's the most democratic, where anyone—yes, anyone, be it a local tourist, a foreign visitor, an Aeta, a child, a senior citizen—can join the parade, no permission needed. You can jump straight into the action straight from the plane or from your bedroom. In your pajamas. Because, yes, anyone can wear anything during the celebration.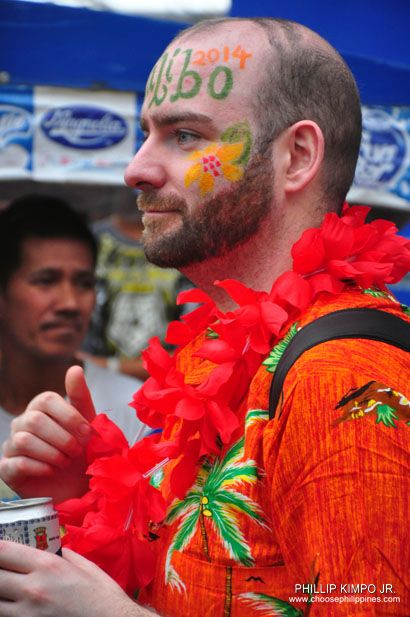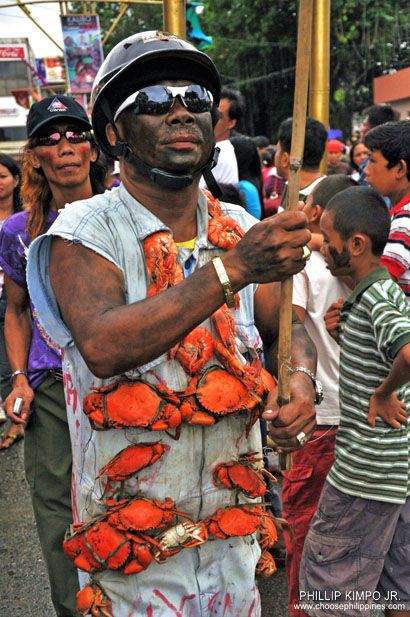 We can't help but emphasize that last one. Unlike other similar festivals, wherein you're merely a spectator as the performing troupes move past you in an organized procession, the Ati-atihan lets you join the merriment and lets you select how you enjoy the feast.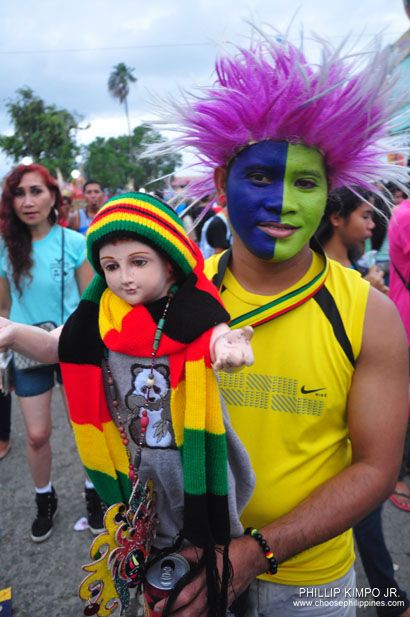 Roam the downtown freely, pick the band you want to trail, switch tribes when the tune gets staid (as if it ever does). Of course, you can just sit back and watch everything from the sidelines—but it's better to jump in and get carried away by the drumbeats, booze or no booze.
(We mention alcohol, because it's openly sold on the streets, and many people use it to thaw their inhibitions and to better enjoy the atmosphere. It's not a requirement, though, and remarkably, nary a scuffle erupts!)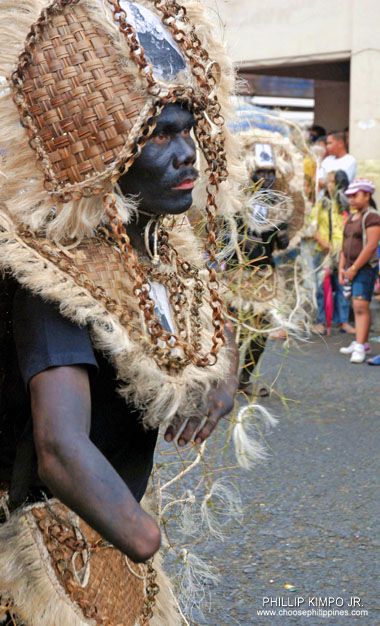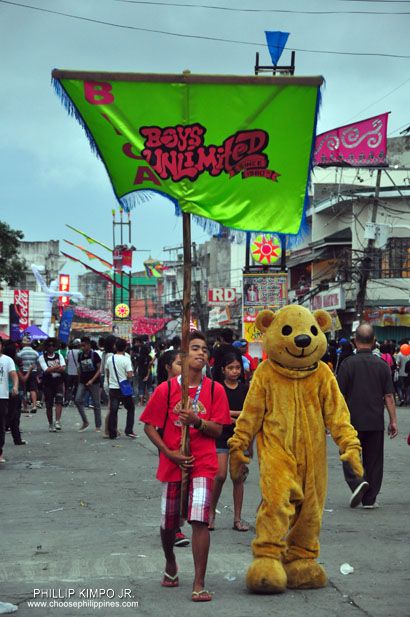 You can smear your skin with soot, daub it with paint, or keep it clean and let the sweat do the expressing. You can just keep on having some madcap time, having photos taken with ladies dressed as superheroes and men painted as dalmatian dogs, or you can pay homage to the feast's religious aspect, joining devotees who carry statuettes of the Child Jesus which are also decked out in colorful costumes.
Other similar festivals might have the grandest in terms of costumes and choreography, but Kalibo's revelry is the only one that allows tens of thousands of people to dance on the streets and act like loonies (see photo below -- that's me "flying" and inebriated) with no judgments passed.
The festival runs for a week but climaxes during the weekend. The following is a snippet of action, from another article I wrote a few years back:
Here and there, fast approaching: the bands were arriving. The drums pounded, the trumpets blared, the lyres tinkled, the whistles shrieked. Our nerves tingled, our skin goosebumped . . . We could feel our bodies reverberate with each drumbeat, and every second was pregnant with those thuds coming from a seemingly endless stream of bands. Our heads started to bob up and down to the beat. Our bodies swayed from left to right and back, matched by the shuffling of feet . . . Then, without warning, the beats rapidly rose to a crescendo that induced the people to frantic and tantric paroxysms of their bodies.
It's been my annual tradition to introduce a set of friends to the Ati-atihan. So far, I'm happy with the track record—these first-timers, more than a dozen of them, uttered that they had the time of their lives. Several kept coming back and have become veterans of the sadsad street dance. One even dedicated an entire masteral thesis to the phenomenon.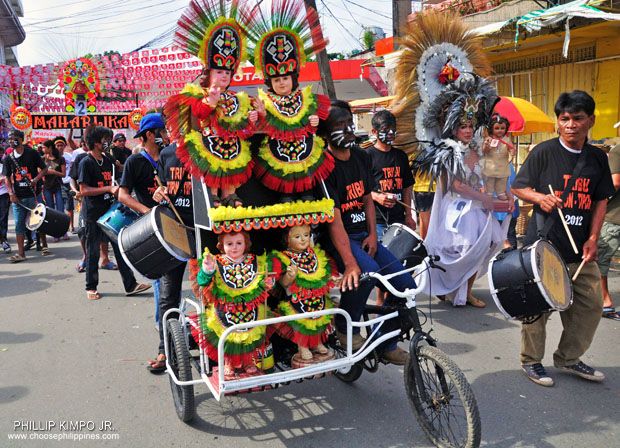 Best of all, one, a National Artist at that, declared the Ati-atihan as one of the best festivals. I raise a glass to you, reader, to your future visit—and return—to the place where everyone can have fun. Hala Bira, Puwera Pasma!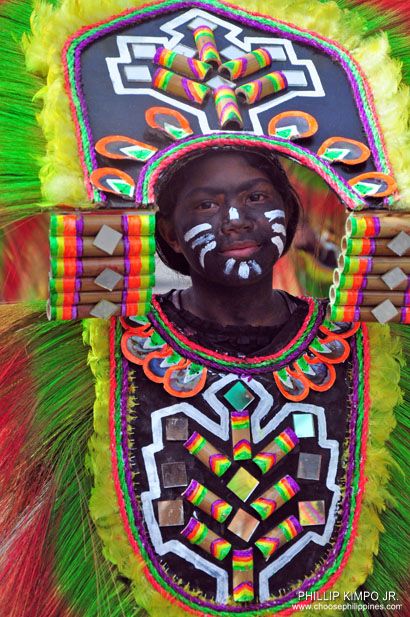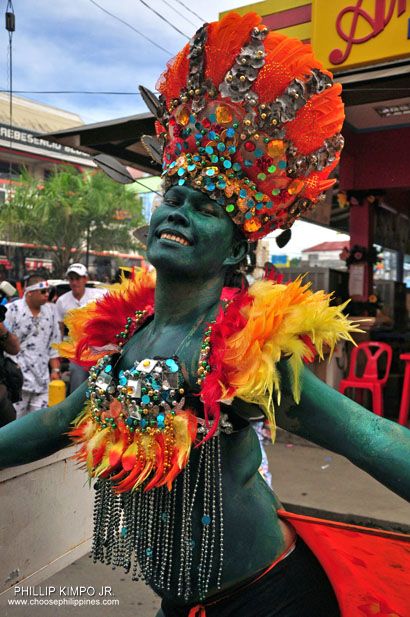 (Text adapted from the original version, written by the same author, which appeared in the now-defunct Side Trip travel magazine, January-February 2013 issue.)
---
More Amazing Articles on Aklan: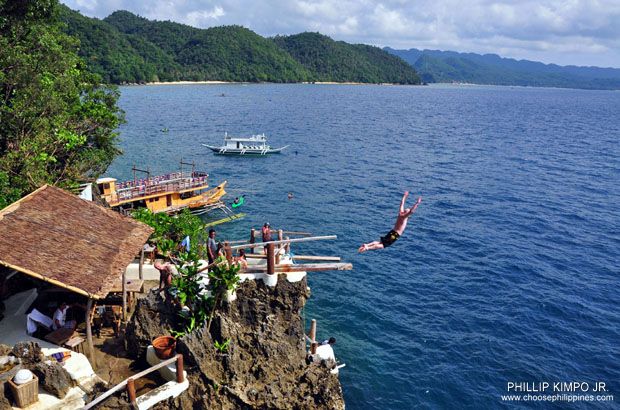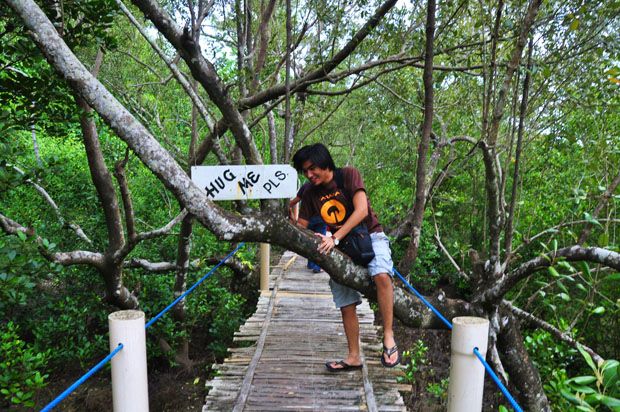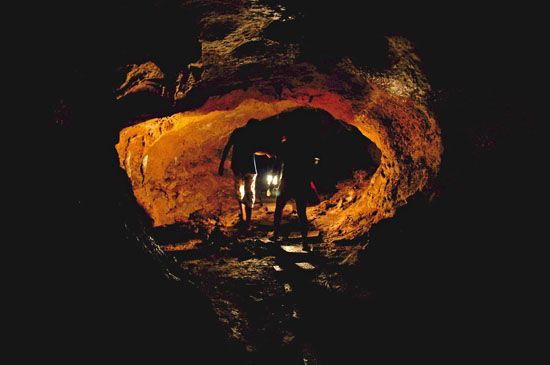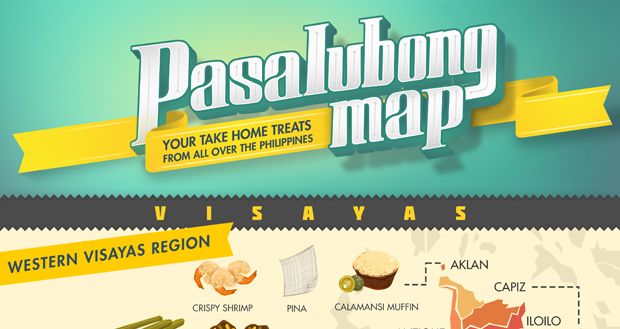 Be a Pinoy Wanderer!
Choose Philippines encourages writers, photographers, travelers, bloggers, videographers and everyone with a heart for the Philippines to share their discoveries and travel stories.
Share Your Journey
Other Stories by Phillip Kimpo Jr.