Festivals
Dinagsa: How a Helpless Whale Gave Birth to a Festival
, Negros Occidental,
Ati-atihan Festival is annually held in the Philippines every month of January honoring the infant child Jesus or the Señor Santo Niño. Performers are painted in black or covered with soot to portray an "ati" (one of the many indigenous peoples of the Philippines).
The Dinagsa Festival is another "Ati-atihan Festival" of the Philippines. It is the Ati-atihan festival of Cadiz City, Negros Occidental.
Cadiz City is the gateway and premier center of agro-fishery resources of Negros Island. It is located at the northern area and is about 65 kilometers away from Bacolod, the capital city of Negros Occidental Province.
The festival began in 1972 and was first known as Cadiz City Ati-atihan Festival. It was only in 2002 that the festival was called "Dinagsa," a name that is rightly Cadiznon.
"Dinagsa" refers to the Hiligaynon word "dagsa" which means to come in groups. It refers to an incident on May 5, 1967, when whales were stranded in the town's shore. Each whale measured forty feet long and eight feet in height, and the first group was followed by ten more whales five days after. (Trivia: Whale stranding may happen when a pod of whales refuses to abandon one sick or injured whale and thus follow it to shallow waters.)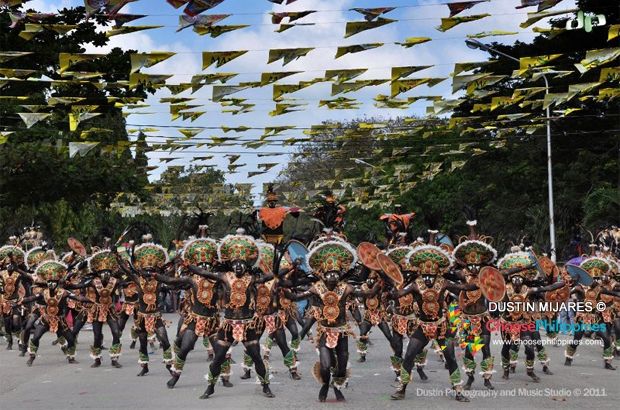 This 2016, the Dinagsa Festival is a 2 week-long celebration in Cadiz City that started with its pre-activities on January 16. The official opening ceremony was last January 23 that started its various daily activities until January 31, 2016.
Activities include sports tournaments such as Frisbee, swimming and chess. There are also dance competitions, battle of the brains and nightly presentations of different organizations. Be part of the fluvial parade and attend the scheduled mass.
2016 event highlights are:
January 29 – Dinagsa Queen 2016 Pageant Night
January 30 – Best of Negros Island Region Festival Showdown
January 31 – Dinagsa Parade and Competition & Lamhitanay sa Dalan
A unique feature of Dinagsa Festival is the "lamhitanay sa dalan," where people roaming the streets of Cadiz City smothers paint on each other faces. No exceptions whether you're a resident or a visitor and whether you like it or not you better prepare to get dirty. Saying "no" or getting angry is taken as an insult! Even your newly washed car can't get away with it.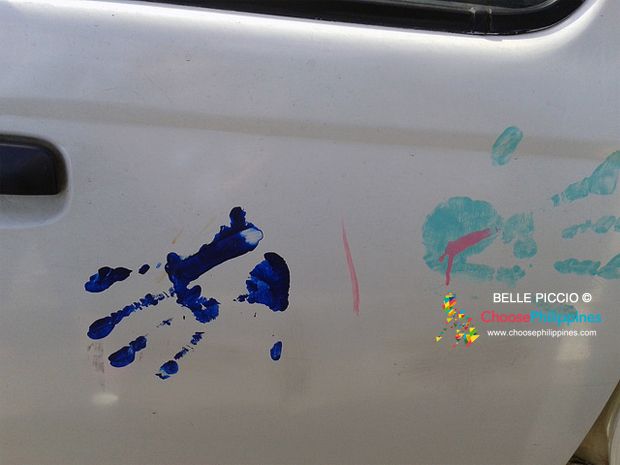 This kind of activity is not something you experience often so better brave the crowd and get home with colorful hair, face and shirt!
Pro-tip: wear white shirt and see how chaotic the combination of colors after the festivities, make it as a memorabilia of your Dinagsa Festival experience.
---
How to Get There
From Manila, you can fly to Bacolod (Php4400++, round trip, 45-55 minutes). From Bacolod-Silay Airport, you can take a shuttle (Php75-100 per head), or a cab (Php400 minimum) to take you to the North Bus Terminal.
Cadiz City is only an hour drive from Bacolod City by private car. If by bus (one-way, 1 hour 15 minutes), You can ride the Cadiz bus at the Bacolod North Terminal going to Cadiz City or buses plying to the North like San Carlos, Dumaguete and nearby municipalities. Cadiz City is also accessible to Cebu via the cities of San Carlos and Escalante. Passenger bus for Cebu also passed by at the bus terminal on scheduled trips.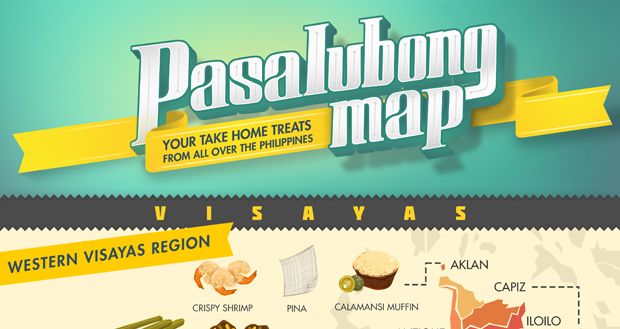 ---
Explore More of Negros Island
Be a Pinoy Wanderer!
Choose Philippines encourages writers, photographers, travelers, bloggers, videographers and everyone with a heart for the Philippines to share their discoveries and travel stories.
Share Your Journey
Other Stories by Belle Piccio