Festivals
Alimango Festival: Watch the Dancing Mud Crabs of Samar
Samar
The Philippine mud crab, scientific name Scylla serrata, also called as mangrove crabs or black crabs is an economically important crab species. It is because of the business opportunity for the growing demand of these crustaceans commercially.
Mud crab, commonly called by Filipinos as alimango, is a species of crab that lives in estuaries or mangrove areas where salt and freshwater gather.
In Samar Province, the municipality of Santa Margarita celebrates the Alimango Festival in honor of these mud crabs.
Santa Margarita, a fourth class municipality is bounded by the city of Calbayog to the north and municipality of Gandara to the south.
The Alimango Festival of Santa Margarita is celebrated to help promote the crab industry of the municipality. The alimango are raised in fishponds and is the town's main source of livelihood.
Samar's Alimango Festival is traditionally celebrated annually every 25th of July. In 2012, the festival was re-launched after years of not celebrating it.
It is a dance festival that revolves around the courtship between female and male alimango and portrays the captivity of the alimango with the use of bobo and giant bentol. The female alimango is called "atabayi" while the male alimango called "amamakhao". The bobo and bentol is a kind of cage or trap used in capturing mud crabs.
The festival highlights include ritual dance performance, tasting of specialty crab dishes and games like heaviest alimango and alimango race to name a few.
Price ranges from P250 to P700 per kilo depending on the size when buying crabs in Samar. When marketed outside the province, expect that prices go up and become expensive.
For more information, contact the DOT Eastern Visayas Office at (053) 832-0901.
---
How to Get There
From Manila, you can easily fly to "The Gateway to Eastern Visayas," Tacloban, as all major airlines service the city. (Estimated cost: Php 2,700++, round trip, 1 hour and 15 minutes).
By bus, it will take approximately 17 hours from Metro Manila to Sta. Margarita, Samar. (Estimated cost: Php1,200++, one way)
Santa Margarita is 66 kilometers away from Catbalogan City, 8 kilometers away from Calbayog City, and 168 kilometers away from Tacloban City.
From Tacloban City, Sta. Margarita is a 2 hour and 50 minute drive by private car.
VIEW: See what else to bring home from Eastern Visayas with the Choose Philippines Pasalubong Guide: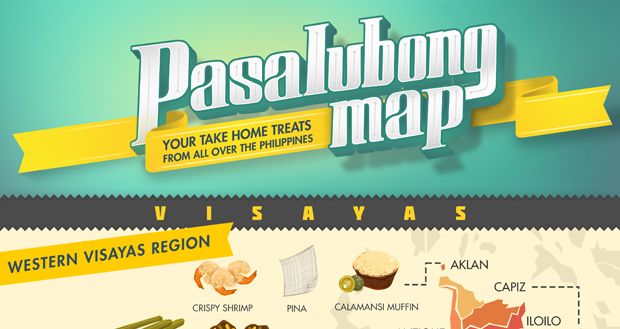 ---
More of Samar
Be a Pinoy Wanderer!
Choose Philippines encourages writers, photographers, travelers, bloggers, videographers and everyone with a heart for the Philippines to share their discoveries and travel stories.
Share Your Journey
Other Stories by Belle Piccio