Festivals
Lilas Pandan: Celebrating the Pandan Weaving Industry in Negros Island
, Negros Occidental,
Pandan plants are tropical plants that thrive abundantly and widely just anywhere in the Philippines. One location is the rocky terrain of Calatrava in the Visayas.
Calatrava is a first class municipality in the Province of Negros Occidental. It is bounded by Sagay City and Toboso municipality on the north, San Carlos City on the south, Don Salvador Benedicto municipality and portions of San Carlos City on the west and the Tañon Strat at the east. The municipality, Calatrava, was named after the city of La Mancha in Central Spain.
The pandan plant has been beneficial to the livelihood of Calatrava. The plant's elongated and tender leaves with thorns on the sides are cut, made into strands, hang dried and are made into a durable material for mat weaving.
The mat weaving skills of the town folks using pandan strands were handed down from generations to the next.
The early residents of the different barangays in Calatrava have learned the skills by themselves. These barangays: Buenavista, Bagacay, San Isidro, Tigbao, Pinocutan, Dolis and Mahilum are blessed with caves that are ideal for pandan weaving. The cool air inside the cave keeps the pandan strands from becoming easily broken.
The pandan weaving industry provides employment and income to the people of Calatrava. The local products made can compete nationally and internationally. Its product are being exported and marketed in Europe and Hawaii.
Calatrava's annual festival is celebrated every month of June. Called "Lilas Pandan," the festivity is a thanksgiving in honor of nature and its bountiful harvest it brings. Lilas Pandan is one of the highlights during the Hudyaw Celebration. Viva Señor San Pedro!
---
How to Get There
From Manila, you can fly to Bacolod (Php2500++, round trip, 45 minutes). From Bacolod-Silay Airport, you can take a shuttle (P75-100 per head), or hail a cab and asked to be taken to the Bacolod North Bus Terminal.
Calatrava is a 3-hour drive from Bacolod City by public utility vehicles and approximately 2.5 hours through private car. Aircon and non-aircon buses plying the northern Negros route pass by this area.
VIEW: See what else to bring home from Visayas with the Choose Philippines Pasalubong Guide: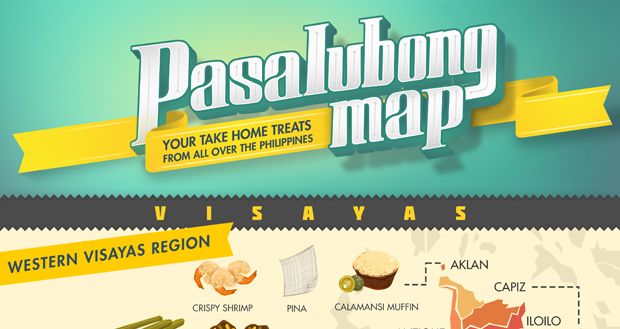 ---
More Festivals of Negros Occidental Province
Be a Pinoy Wanderer!
Choose Philippines encourages writers, photographers, travelers, bloggers, videographers and everyone with a heart for the Philippines to share their discoveries and travel stories.
Share Your Journey
Other Stories by Belle Piccio