Festivals
The Origin of Tanauan, Leyte: The Historic Molave Tree
, Leyte,
Tanauan, a second class municipality in Leyte, is a coastal town divided into 54 barangays. It is also considered as one of the oldest towns of the province. It was established in 1710 when the Spanish authorities appointed its first officials.
The town's name, Tanauan, was derived from a very tall tree used as a watchtower along the coast to spy on Moro pirates and marauders. The Molave tree served as the "taran-awan" or "tan-awan" which means "to look-out" in Waray-waray.
The municipality of Tanauan is bounded by Palo Municipality on the north, municipalities of Tabon-tabon and Dagami on the west, Tolosa Municipality on the south and the San Pedro Bay on the east. Tanauan is about 18 kilometers south of the Capital City of Eastern Visayas Region, Tacloban. During the onslaught of Typhoon Yolanda (international name: Haiyan) in November 2013, it is one of the towns that was heavily damaged.
The Pasaka Festival, now on its 25th year, is just one event that shows the resiliency of the townspeople. It is also a religious celebration that pays homage to the town's patroness, Our Lady of Assumption. The festival is an annual thanksgiving celebration of all the blessings received. The festivity is annually held on August 14.
"Pasaka" is a Waraynon word and local term which means "to invite progress, good health and good fortune" for the years to come.
The festival showcases Tanauan's pottery, banig weaving, farming and fishing as its source of livelihood. It also highlights its natural and marine resources.
This 2016, seven contingents coming from the different schools around the municipality showcased through street dance competition Tanauan's history and culture. The performers were dressed in vibrant and multi-colored costumes, swaying and dancing to the rhythm of the festival beat.
Tanauan District 1 won first place with Php15000 for the elementary division. The Tanauan School for Craftsmanship and Home Industry (TSCHI) won Php30000 as winner for the secondary schools divisions. TSCHI also won several awards such as best in float, best in choreography, best in costume, best in musicality and best in street dance.
To know more about the festival, contact Tanauan's Office of the Mayor at (053) 322-4712 or 322-4709.
(Pasaka Festival 2016 photos courtesy of Ms. Karen Tiopes | DOT Eastern Visayas)
---
How to Get There
From Manila, you can easily fly to "The Gateway to Eastern Visayas," Tacloban, as all major airlines service the city. (Estimated cost: Php 2,700++, round trip, 1 hour and 15 minutes).
By ferry, it will take approximately 36 hours. And it will take almost a day if by bus.
VIEW: See what else to bring home from Visayas with the Choose Philippines Pasalubong Guide: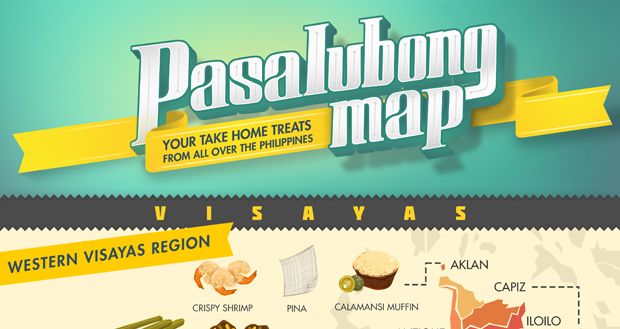 ---
More of Leyte Province
Be a Pinoy Wanderer!
Choose Philippines encourages writers, photographers, travelers, bloggers, videographers and everyone with a heart for the Philippines to share their discoveries and travel stories.
Share Your Journey
Other Stories by Belle Piccio