Festivals
Could This Be the Happiest Place in the Philippines?
, , Negros Occidental,
Are you excited to wear your colorful and gigantic smiling masks? Book your flights early for the Philippines' grandest annual festival every October, the MassKara Festival!
The important dates of the festivity are already released. It's a not-so-detailed schedule yet but will already give you an idea when are the best days to be in the "City of Smiles," Bacolod City, for the highlights of the event! (*Note: schedule may subject to change without prior notice.)
MassKara is coined from two words:
Mass – which means "many" or "multitude"
Kara – is a Spanish word for "face"
Hence, "MassKara" means is a mass or multitude of smiling faces.
The MassKara Festival is annually celebrated every third week of October or the nearest weekend to October 19 which is Bacolod City's charter day anniversary.
For Bacoleños, MassKara is a celebration and expression of thanks for the abundance of blessings life brings them.
The festival theme also changes yearly but one thing for sure is that it focuses on the transformation and advancement of Bacolod! MassKara is a festival of everything the Bacolod community has achieved and worth celebrating.
So if you plan to visit Bacolod in time for the MassKara Festival in October, it is best to book your flights and hotels as early as January or at least 2-months before the festival. You'll have a hard time looking for a good place to stay if you opt for a hotel when you book late or plan to "walk-in". Most of the hotels are already fully booked by September.
---
How to Get There
From Manila, you can fly to Bacolod (Php2500++, round trip, 45 minutes). From Bacolod-Silay Airport, you can take a shuttle (Php75-100 per head), or a cab and ask to be dropped off to your destination.
VIEW: See what to bring home from Negros Occidental with the Pasalubong Map: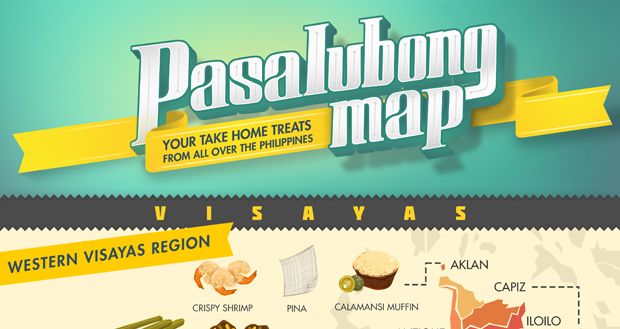 ---
More Negros Island Region Festivals
Be a Pinoy Wanderer!
Choose Philippines encourages writers, photographers, travelers, bloggers, videographers and everyone with a heart for the Philippines to share their discoveries and travel stories.
Share Your Journey
Other Stories by Belle Piccio