History and Culture
Where Can You Find the Philippines' Very Own Bigfoot?
Negros Occidental
---
Have you heard of the Philippine version of the Western monster called "Bigfoot"? If so, then you must be familiar with the "amomongo." In Philippine mythology, the amomongo is described as hairy, man-sized, and ape-like creature with very long nails. The term is derived and has its roots from the Hiligaynon word "amó", which means "monkey" or "ape."
(photo from imgkid.com)
Supposedly spotted by residents of La Castellana, Negros Occidental in 2008, the town was on alert against this "wild monkey." The amomongo is believed to be living in the caves near the foot of Mt. Kanlaon. During that time, it was reported to be attacking residents and other animals for a couple of weeks. The amomongo disembowel goats and chickens for the purpose of eating its innards to satisfy its hunger.
(photo from imgarcade.com)
On June 2008, two residents of Brgy. Sag-ang, La Castellana by the name of Elias Galvez and Salvador Aguilar had the closest amomongo encounter that has ever been reported. The pair said they were both attacked by the creature, which they described as "hairy and with long nails." They received large claw marks across their abdomen, just how a creature can leave its mark when trying to remove their internal organs. Luckily, the two were rescued. Salvador Aguilar also showed authorities the scratches on his face, hands, and back. A few days later, another victim, Eric Lasita, reported that he was attacked by a man-sized hairy monster. He managed to get away by slashing the creature with the blade he was carrying.
(photo from freakmutantmonster.blogspot.com)
The amomongo is also described as being shy and reclusive. It is large, hairy, white, ape-like in appearance, and stands at about 5 feet 4 inches tall. Local folk say it goes out to hunt in the rare cases when its food is scarce, and it picks on chickens, goats, and other small animals.
(photo from imgarcade.com)
Why is the amomongo still shrouded in mystery? There are no any species of great apes native to the Philippines. This makes the existence of the amomongo truly fanciful -- or magical. Well, if indeed the amomongo is real, it is believed that it's not a supernatural monster or an "aswang." Rather, it might be some wild animal suffering from hunger pangs or pushed to the brink when its habitat was disturbed by humans. As with the Bigfoot, the question remains. Is the creature a hoax or for real?
(photo from tumblr.com)
How to Get There
La Castellana is a rural town in Negros Occidental situated at the base of Mt. Kanlaon. From Manila, you can fly to Bacolod (Php2500++, round trip, 45 minutes). From Bacolod-Silay Airport, you can take a shuttle (Php75-100 per head), or a cab (minimum of Php400) and ask to be dropped off at the Bacolod South Terminal. La Castellana is approximately a 1.5-hour drive from Bacolod City.
---
What else to do and see in the province when you're there? View the Choose Philippines infomap to Bacolod City: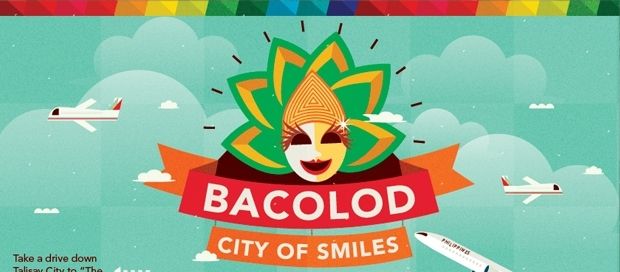 Be a Pinoy Wanderer!
Choose Philippines encourages writers, photographers, travelers, bloggers, videographers and everyone with a heart for the Philippines to share their discoveries and travel stories.
Share Your Journey
Other Stories by Belle Piccio