History and Culture
10 Reasons to Choose Davao (Vanishing Islands + Freshest Fruits + Thrilling Adventure & More)
, Davao del Sur, Davao City
Davao Region is composed of five provinces and one city: Davao del Norte, Davao del Sur, Davao Oriental, Davao Occidental, Compostela Valley and Davao City. Within its boundaries are countless natural landscapes and seascapes that make you want to explore it in one go.
Here are just 10 of the reasons to choose Davao.
1) Vanishing Islands or Sandbars
Crystal blue waters surround pristine white sand of the isles of Burias in Banay-Banay, Oak in Mati, Davao Oriental, and Vanishing Island of Samal, Davao del Norte.
2) White Sand Beaches
Dahican's 7-kilometer stretch, Samal and Talicud Island's pockets of coves make you want to just laze away and live the island life.
3) Fruits
You get to have the freshest of bananas, durian, mangosteen, marang, suha or pomelo, rambutan, lanzones, and all the other fruits from its rich plains and mountains.
4) Mountain Hideaways
Kapatagan in Davao del Sur, BUDA mountain resorts and Eden Nature Park and Loleng's in Bayabas, Toril, Davao City, mountain resorts in Compostela Valley has the freshest mountain breeze and vegetables to make you live a healthier life.
5) Shopping
Once a year, Davao City's malls, hotels, restaurants has a Big Davao Fun Sale that gives big, big, discounts on everything even airfare from Cebu Pacific!
6) Adventure
You want to go wild white water rafting on the mighty Davao River? Go skycycling and ziplining in Zipcity, Eden or Camp Sabros? Wakeboarding at Deca? Climb Mt. Apo? Ride on a Banana boat, jetski or kayak or dare do the giant water slide? There's even the challenging Mt. Apo Boulder Face Challenge.
7) Immerse in the Culture of the locals
Davao Region is a tapestry of colorful cultures from its different tribes. Bagobo, Manobo, Mandaya, Samal, K'gan, Mansaka, Tagakaolo… all unique and yet share the land in harmony.
8) Food
Since it has become a melting pot of different cultures, it has also adopted the food and cooking of its peoples and even a smattering of foreign delicacies.
9) Festivals
Each province has its own festival ranging from cultural to parochial to its food, fluvial and one-town-product. There's a multitude of festivals to look forward to and participate in, in a year. There's the Kadayawan, Sambuokan, Maragusan, Musikahan, Banana, Bonsai, Bulawan, even a Film festival.
10) The most important reason, its people.
Davao Region's people are warm, welcoming, generous, hospitable, caring and happy people. Your visit would be filled with memories of its people from the honest taxi driver to the guide who would give you insider info on where best to buy pasalubong and the friendly hotel staff who would greet you with a warm smile.
---
Choosy Ka Ba?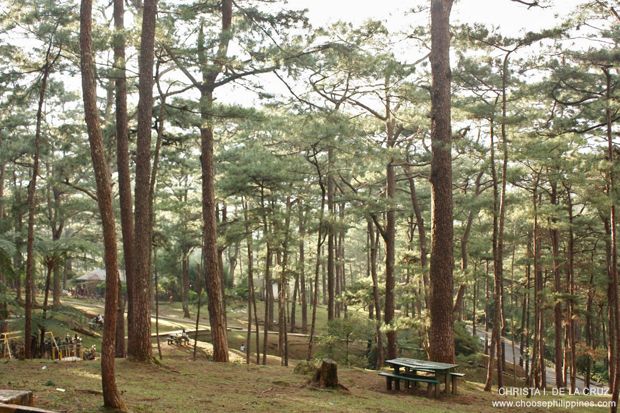 Be a Pinoy Wanderer!
Choose Philippines encourages writers, photographers, travelers, bloggers, videographers and everyone with a heart for the Philippines to share their discoveries and travel stories.
Share Your Journey
Other Stories by Ida Damo