History and Culture
Choosy Ka Ba: 10 Reasons to Choose Angono (An Artist's Sanctuary)
Rizal
When one thinks about art galleries, artist studios, and the best museums, the places that would come to mind are the bold art spaces of New Jersey, the sophisticated gallery cafés of Paris, the Renaissance capital of Florence, and modern art hub of New York City.
Little do we know that not too far from the Metropolitan Manila is the artistic town of Angono, Rizal where buildings don't crowd the skyline, where leaves are greener, and where the streets are less hostile.
And here 10 reasons you should drive 30 kilometers east:
1) Angono, Rizal is known as the "Arts Capital of the Philippines."
When asked what makes Angono an arts capital, local artist Nemesio R. Miranda, Jr. said: "In Angono, homegrown talaga [ang artists]. At meron kaming history ng art...Dito lang na mga artists made their own galleries and museums, not initiated by the government, but by the artists themselves. That makes Angono the only town na may qualification."
2) It is where the Philippines' oldest known work of art is found.
The Angono Petroglyphs of Binangonan are ancient rock engravings made way back in 3000 BC. ("Petro" means "stone" while glphyein means "to carve".) The site located at the boundary of Binangonan was discovered by Angono-born Botong Francisco in 1965.
The various human figures and shapes of lizards, turtles, frogs, and other creatures were created by various people from thousands of years ago. Because of this proof of an old (and artistic) civilization, the Angono Petroglyphs were declared in 1973 as a National Cultural Treasure.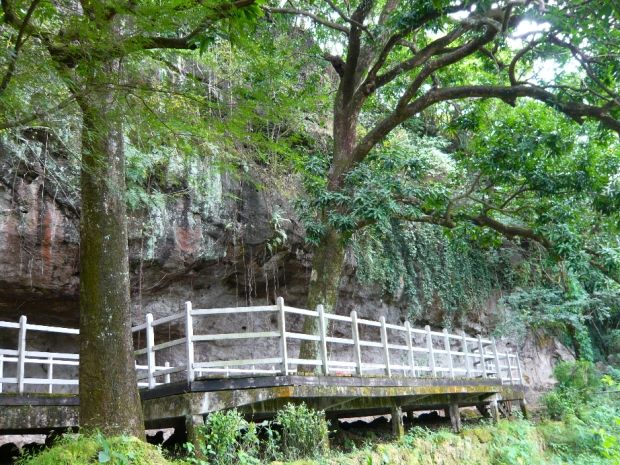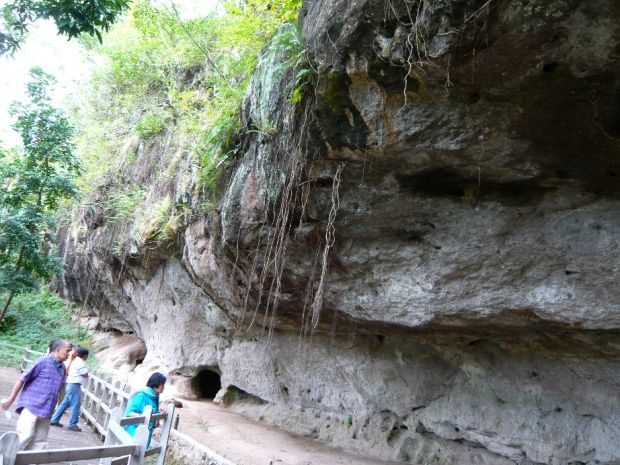 3 & 4) Two National Artists are Angono-born.
Angono is the birthplace of two National Artists—visual artist Carlos "Botong" Francisco and composer Lucio San Pedro. Their graves are in a cemetery near the Taytay-Angono border, right after the former's Barangay Muñoz.
Doña Aurora Street in the town proper, a place commonly referred to as the "bayan", is dedicated to the two artists. Their bust can be found at the entrance of the street, which is designed with Botong's murals preserved through concrete by Charlie Anorico. At the end of the street is San Pedro's famous "Sa Ugoy ng Duyan" made into concrete mural.
READ MORE: Home of the Master: A Tour Inside a National Artist's Creative Den
5-8) It is the hometown of families of artists.
The head of the family, Jose V. Blanco or "Pitok Bunggan," is known for his mural-size paintings depicting the joyous celebrations in Angono and capturing the faces of real people in the town. According to his son, Pitok never forced his seven children (Glenn, b. 1962; Noel, b. 1964; Michael, b. 1966; Joy, b. 1968; Jan, b. 1972; Gay, b. 1974; Peter Paul, b. 1980) to be involved in the arts and yet they were able to hold their first faamily art exhibit in 1978 at the National Museum.
READ MORE: Angono Family Records Philippine History Through Paintings
Nemesio R. Miranda, Jr. started the generation of visual artists in his family. From 1994 to 2004, he held a family exhibit every year with his five kids in SM Megamall. His youngest was only two when they started.
READ MORE: Multi-Talented Angono Painter Starts a Revolution
The late Perdigon N. Vocalan is one of the second generation artists of Angono. His early works of realism were heavily influenced by the masters Botong and Blanco until he eventually developed his own technique in the surreal. He also found his own identity and signature themes of fairies and dwarves for his paintings and religious icons for his sculpture. Two of his four sons took after him.
READ MORE: From A Small Studio to Restaurant
Angono-bred Orville D. Tiamson is a multi-genre artist involved in painting, music, and transmedia. His father, Dominador Tiamson, was a painter.
READ MORE: From Canvas to Melody: Son of Angono Follows Path to Arts
9) It is the home of giants.
The ancient town of Angono, Rizal Province celebrates the Higantes Festival every 23rd of November. It features the "higantes" or giant effigies made of paper mache (now fiber glass) that measure four to five feet in diameter and 10 to 12 feet in height.
History has it that the festival started as a way to mock the Spanish hacienderos who restricted the town's frequency in celebrating feasts by instituting only one annual fiesta. Full of art and color, the townspeople adapted the Mexican piñata and made large caricatures of the landlords. Over 100 higantes now roam the streets of Angono annually.
The feast of Angono's patron, St. Clement, is also celebrated within the festival. Aside from the fluvial parade, the Higantes Festival also features art exhibits, concerts, cosplay competitions, and other contests related to the arts.
Established in 1983 by Perdigon N. Vocalan and Luzvimin L. Vocalan, Balaw-Balaw Restaurant is named after a popular Angono sauce concocted out of fermented rice, shrimps, and bamboo shoot. It offers an all-Filipino cuisine specializing in fresh seafood like kanduli and shrimp.
But what it's famous for is its menu of exotic dishes of various animals like uok (beetle larvae), frog, tapang kabayo, usa, bayawak, and sawa. (The last three, however, have been flagged as endangered and are not anymore served.)
READ MORE: Frog and Snake: Pinoy Exotic Food to Challenge Your Mouth & Tummy
---
Where on Earth is Angono?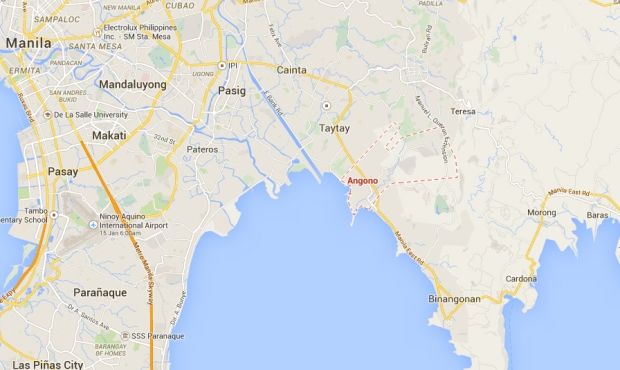 How to Get There
Jeepneys and FX vans with the signage 'Tikling' can be found plying the streets of Makati, behind the Farmers' Market in Cubao, and near EDSA Central/Crossing in Mandaluyong. From Tikling, ride a jeepney going to Angono.
---
Choosy Ka Ba? Other Reasons to Choose Luzon!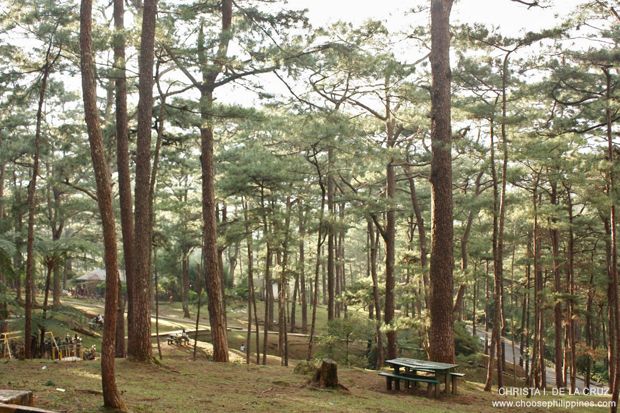 Be a Pinoy Wanderer!
Choose Philippines encourages writers, photographers, travelers, bloggers, videographers and everyone with a heart for the Philippines to share their discoveries and travel stories.
Share Your Journey
Other Stories by Choose Philippines