History and Culture
Baguio's Answer to Your Hugot: Bury it!
Baguio
Filipinos have embraced to what we now call the "hugot culture."
Hugot is a Filipino word which refers to the action of pulling something out or drawing out. True enough, it has become a trend of crafting an emotional sentence, a witty phrase, or just a simple word with a huge impact. More often than not, these play on words are captured from the deep recesses of heartbreaking memories.
With the advent of social media, the hugot culture has become easier. Anything and everything is almost always glazed with a lot of hugot—from sad songs and poems to Internet memes and six-word tweets. And, who can forget "She had me at my worst. You had me at my best. Pero binalewala mo lang lahat yun" in One More Chance (2007), "Oo na, ako na! Ako na! Ako na ang mag-isa!" in English Only, Please (2014), or "Bakit, kapag sinabi ba niya kung bakit, may magbabago? Ang bottomline, hindi ka niya mahal" in That Thing Called Tadhana (2015)?
In the highlands of Baguio, however, it is advised to get rid of all the hugot.
"Negativism is man's greatest self-imposed infliction, his most limiting factor, his heaviest burden," states a marker at the Cemetery of Negativism (aka "The Lost Cemetery" or "Pet Cemetery") found in Camp John Hay. It is not really a burial site but a symbolic place. "No more, for here is buried the world's negativism for all time. Those who rest here have died not in vain—but for you a stern reminder—as you leave this hill, remember that for the rest of your life. Be more positive. Have a good day! Treat today like it's your last, though it's the first day of the rest," the message continues.
It was designed by then Base Commander Major John Hightower, who served at Camp John Hay from 1979 to 1982. Stories have it that he was known to have unorthodox and creative methods in leadership. The graveyard with 15 tombstones was his way to gather and bury his soldiers' negativities that limit their potentials.
Now with either repainted or damaged animal figures, the epitaphs use word puns to make the visitors laugh and, hopefully, make them leave behind all the pessimism and negativities.
What hugot will you be getting rid of?
---
Where on Earth is Baguio City?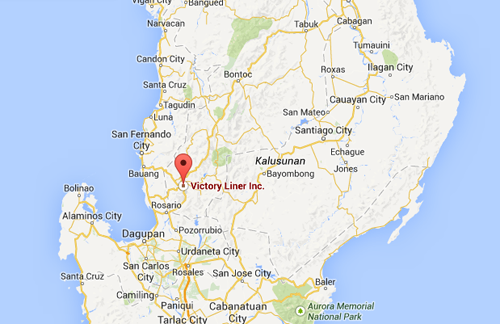 How to Get There
Baguio is a 4 to 7-hour bus ride from Manila, with the travel time depending on the schedule of the trip you'll take from Cubao, Quezon City or Pasay City. It is best to leave around midnight to arrive just in time for the sunrise at Mines View Park.
Option 1: Victory Liner - First Class
has no stops
4-5 hours
10:15am / 12:20pm / 8:15pm / 11:15pm
PhP 750
Option 2: Victory Liner - Regular A/C Bus
has two stops
6-7 hours
leaves every hour, 24 hours
PhP 450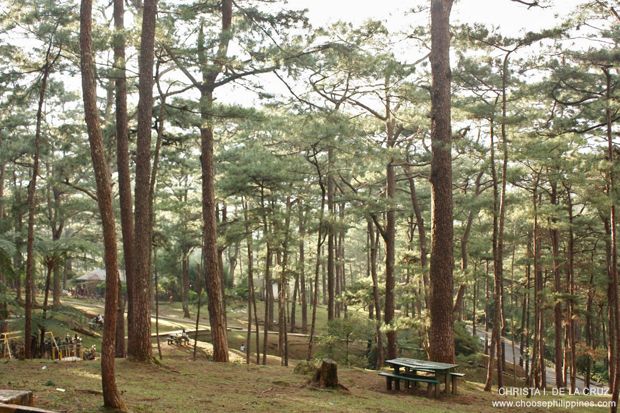 ---
View More Related Stories:
Closer to Heaven: The Hanging Coffins of Sagada
Bacolod's Familia Luzuriaga Cemetery: Among the Weirdest in the World
Baguio's Answer to Your Hugot: Bury it!
Not for the Faint-hearted: 5 of the Most Beautifully Haunted Places in the Philippines
Urban Legend: The Bloody Secret of the Longest Bridge in the Philippines
Be a Pinoy Wanderer!
Choose Philippines encourages writers, photographers, travelers, bloggers, videographers and everyone with a heart for the Philippines to share their discoveries and travel stories.
Share Your Journey
Other Stories by Christa De La Cruz