History and Culture
Saints Peter and Paul Parish Would Have Been the Oldest Church in Western Leyte, But...
, Leyte,
Ormoc is the largest city in Leyte. It is a port city bounded by the towns of Kananga in the north, Albuera in the south, Matag-ob and Merida on the northwest, and Dagami, Jaro and Pastrana at the northeast.
"Ormocanons," as what the city natives are called, are mostly Roman Catholics.
During super typhoon Yolanda (international name: Haiyan), the city was not spared from its wrath. Fortunately, many churches were still standing after the storm left the Philippines. One of which is the Sts. Peter and Paul Parish.
Founded in 1630, Sts. Peter and Paul Parish would have been one of the oldest churches in the western portion of Leyte if it was not destroyed.
Before the World War II occurred, the church was made of stone slabs. Under the square based roof, there was a walkway accessible to those who want to explore the area. The floor was shaped like a cross where the top portion was part of the sacristy and altar. And, what was even more amazing? The dome ceiling in the middle section was painted with religious icons and images.
You'll hear more of its beautiful features but all gone when the Americans mistakenly bombed the church thinking it was a Japanese hospital in November 1944. If you still know any Ormocanons who was born, baptized or married before the bombing, their church documents are no longer the first and original copies as the papers were ruined.
The only remains of the church were the façade and the altar area. After the war, the assigned priests initiated local fundraising events and looked for sponsors to annually rebuild the church to its former glory.
The church you see in Ormoc is the result of the joint efforts of the priests and Ormocanons in reconstructing their parish.
Here's the schedule of Sunday Masses:
Every June 28 and 29, Ormoc City celebrates its annual festival in honor of the towns 2 patron saints: St. Peter and St. Paul.
For more information, contact Sts. Peter and Paul Parish at (053) 255-2282/255-4871.
---
How to Get There
Currently, there are no direct flights to Ormoc City from Manila. From Manila, you can fly to Tacloban (estimated cost Php2,700++, round trip, 1 hour 20 minutes). Then hire a van or ride a bus (2-hour trip) plying to Ormoc City, Leyte.
Or if coming from Cebu City, you can take a slow boat (5-hour trip) or a fascraft (2-hour trip) to Ormoc City.
VIEW: See what to bring home from Cebu with the Choose Philippines Pasalubong Guide: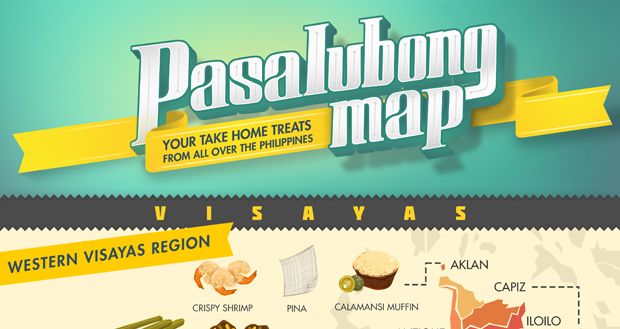 ---
Related Stories
Be a Pinoy Wanderer!
Choose Philippines encourages writers, photographers, travelers, bloggers, videographers and everyone with a heart for the Philippines to share their discoveries and travel stories.
Share Your Journey
Other Stories by Belle Piccio