History and Culture
Not Like Any Other Monument: Jose Rizal & the 3 Naked Men
Samar
Jose Protasio Rizal Mercado y Alonso Realonda or commonly known as Jose Rizal in our history books is born on June 19, 1861. He died by execution through firing squad at the age of 35 on December 30, 1896.
Jose Rizal is one of the Philippines' greatest heroes. He is an ophthalmologist, patriot, polymath and writer known for his poems, essays and novels: Noli Me Tangere and El Filibusterismo among others. Rizal is also a well-known advocate for reform during the Spanish colonial period.
On June 19, we will be celebrating the 155th birthday of Dr. Jose Rizal.
Several monuments and statues were made in honor of him not only in the different parts of the Philippines but also around the world.
Did you know that there's an unusual statue dedicated to Dr. Jose Rizal in Samar?
Catbalogan, dubbed as "the Gateway to Samar Region," is the capital city of Samar province. The city is divided into 57 barangays occupying about a total area of 27,422 hectares. Catbalogan is bounded by the municipalities of San Jorge and Tarangnan at the north, Jiabong at the east and Maqueda Bay at its western side.
Found at a small park just right in front of Catabalogan City Hall. You'll find a unique monument of Jose Rizal.
Why unique? It's Jose Rizal's bust with 3 naked men holding his 2 two novels that served as base.
The statue was made by the late sculptor, Miguel Alcazar, who is a native of Catbalogan in 1959. Considered as a historical treasure by the residents of the city, the sculpture is believed to portray the unending aspiration of Filipinos for social reforms.
The statue in Catbalogan, Samar is the sculptor's way and practice of not following the traditional monuments. Each part or figure symbolizes the following:
3 Men – signifies Luzon, Visayas and Mindanao; made in identical sizes stand for equality; naked because it means by offering oneself for the country
2 Books – the 2 great novels written by Jose Rizal: Noli Me Tangere and El Filibustero
The Bust – Jose Rizal himself
So when in Catbalogan, don't miss to check this unique monument of Dr. Jose Rizal!
(All photos are screen grabs from TV Patrol unless otherwise stated)
---
How to Get There
From Manila, you can easily fly to "The Gateway to Eastern Visayas," Tacloban, as all major airlines service the city. (Estimated cost: Php 2,700++, round trip, 1 hour and 15 minutes).
By ferry, it will take approximately 36 hours. And it will take almost a day if by bus.
From Tacloban, you can hire a van or shuttle service going to Catbalogan.
VIEW: See what else to bring home from Visayas with the Choose Philippines Pasalubong Guide: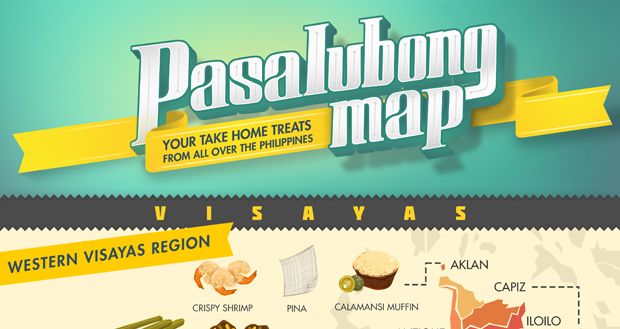 ---
Related Stories
Be a Pinoy Wanderer!
Choose Philippines encourages writers, photographers, travelers, bloggers, videographers and everyone with a heart for the Philippines to share their discoveries and travel stories.
Share Your Journey
Other Stories by Belle Piccio