History and Culture
The Summer Capital Of The Philippines Just Got Even More Colorful!
Baguio
For so long, the houses dotting the sloping mountains of Barangay Balili, La Trinidad, has gray and earthy tones in stark contrast, but not for long.
Because of the REV-BLOOM campaign of the Department of Tourism-Cordillera, with the participation of Balili and all its residents, Benguet is set to become more colorful through murals that exude vibrance of the greenery in the mountains.
Residents, students, DOT officials, and numerous Baguio volunteers have joined hand in hand to paint 18,000 square meters of space or over 150 houses, following the favelas of Brazil.
The project is a first in the country, and is designed by the Tam-awan Village artists. The main theme of the mural is the sunflower. Being a project funded by the government, the paint is free, and when the residents understood how the project could positively impact their livelihood, they jumped at the chance to improve their houses.
La Trinidad is the neighboring town beside Baguio City, housing the famous strawberry fields, immortalized even further by the success LizQuen's Forevermore. The residents are hopeful that with the murals, tourism will expand in La Trinidad, and create more opportunities for their businesses to grow. Right now, the residents' main source of livelihood is rice retail, but they are hopeful that with the influx of tourists, they can sell handcrafted goods, as well as put up carinderias and eateries.
The project is officially set to be unveiled to the public on the 23rd of June, but will require another two months to finish painting all the houses. The DOT is also planning to implement the project in another area, in Quirino Hill, Baguio City, an area thrice as large as Barangay Balili.
---
Read Related Articles:
10 Reasons Why You Should Choose Baguio (Love + More Love)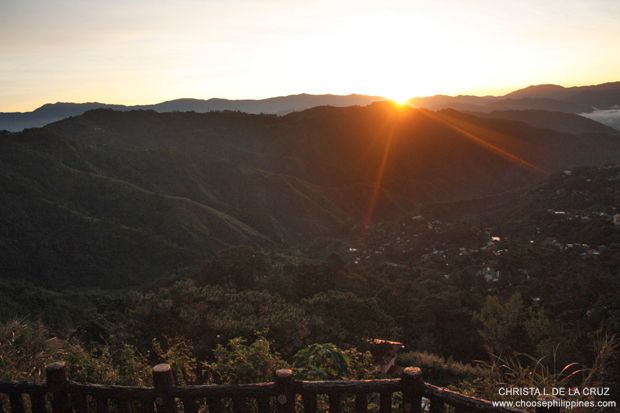 A Quickie Up the Chilly Mountains: Escape to Baguio City
Be a Pinoy Wanderer!
Choose Philippines encourages writers, photographers, travelers, bloggers, videographers and everyone with a heart for the Philippines to share their discoveries and travel stories.
Share Your Journey
Other Stories by Choose Philippines