Islands and Beaches
Why Guimaras Island Should Be Your Next Summer Destination
, Guimaras,
Why wait for summer when you can enjoy the beach any time of the year in the Philippines?
Guimaras Island is one of the go-to destinations in the Philippines when it comes to white sand beaches with clear blue waters.
Nueva Valencia, the tourism capital of Guimaras, has white sand beaches at Alubihod that will surely entice you to visit the province soon!
You can schedule a day trip or even go for an overnight stay in one of the resorts along the beach while enjoying the beautiful view of the sea.
Aside from its sweet ripe mangoes, the island is also popular when it comes to island hopping tour. Popular destinations are the Ave Maria Beach, Baras Beach, Buho Ramirez Cave and the Marine Turtle Rescue Center at Lawi.
If your group has more time and want to explore more of Guimaras Island, make Guisi Beach and Tiniguiban Island your next stop.
The island hopping rates in Guimaras is subject to change depending on the number of persons and the size of the motorized banca that will be used during the tour.
Rates: (may subject to change without prior notice)
maximum of 4 persons – starting at Php400 for 1 hour
maximum of 8 persons – starting at Php500 for 1 hour
maximum of 10 persons – starting at Php600 for 1 hour
There's an additional of about PhP 150 for the succeeding hours.
Guimaras Island is a perfect destination for your family and friends who loves the beach. It is a very accessible island in the Visayas region where your family and friends can bond and go on an adventure.
(Watch MagTV na Amiga every Sunday or at www.iwantv.ph)
---
How to Get There
From Manila, you can fly to Iloilo (estimated cost of Php3,000++, round trip, one hour).
From Iloilo Airport, take a cab and ask to be taken to Parola which is the jump-off point for Jordan, Guimaras. From there you can board a motorboat (Php14++ per head, one-way, 10-15 minutes) going to Jordan port.
The daily Iloilo to Guimaras trips are as follows:
4 trips a day from Mondays to Fridays – 8:30am, 10:30am, 3:00pm, 5:30pm
2 trips a day from Saturdays to Sundays – 8:30am, 5:30pm
Please take note that schedules are subject to change without prior notice, so it is better to contact the following numbers for more information: (F.F Cruz Shipping Corporation)
Lapuz, Iloilo City – (033) 337-1046 / 336-9329 / 336-4195
Jordan, Guimaras – (033) 581-1701
Upon arriving in Jordan port, proceed to the tourism center just a few meters from the drop-off point. You can ask for assistance getting around. There are also several mini-van and tricycle drivers who offer tour rides.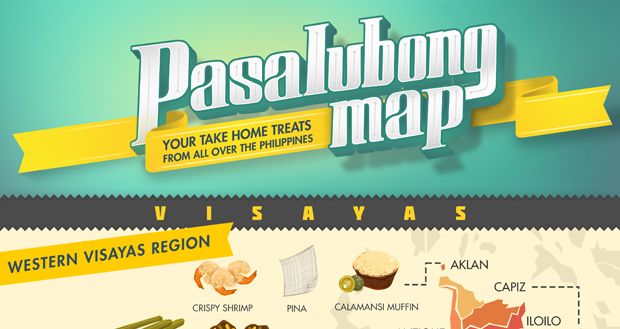 ---
More of Guimaras Island
Be a Pinoy Wanderer!
Choose Philippines encourages writers, photographers, travelers, bloggers, videographers and everyone with a heart for the Philippines to share their discoveries and travel stories.
Share Your Journey
Other Stories by Belle Piccio