Local Flavors
Eat, Shop & Mingle at the Legazpi Sunday Market
Delectable Roasted Pork Belly
Delectable Roasted Pork Belly
Local Filipino choices of food
Local Filipino choices of food
Malaysian Cuisine from House of Curry
Malaysian Cuisine from House of Curry
Freshly Grilled Fish and Pork
Freshly Grilled Fish and Pork
Fresh seafood
Fresh seafood
Cheese from the Dairy farm of Bukidnon
Cheese from the Dairy farm of Bukidnon
Organic Vegetables
Organic Vegetables
The quirky shades by Sunny
The quirky shades by Sunny
Japanese Slippers
Japanese Slippers
Art decorations and hand painted bags
Art decorations and hand painted bags
With the market organizers Migs Claparols, Joey Casimiro, Rosanne Hugo
Migs Claparols, Joey Casimiro, Rosanne Hugo
The Legazpi Sunday Market
The Legazpi Sunday Market
Exotic Rice Cakes
Exotic Rice Cakes
Yacon medicinal fruit
Yacon medicinal fruit
Chicken and Angus Skewers
Chicken and Angus Skewers
Local Sausages
Local Sausages
Artists jamming at The Sunday Market
Artists jamming at The Sunday Market
It is always a treat to revisit the Legazpi Sunday Market, which is located at the central business district. For a foodie such as myself, I couldn't help but salivate on the luscious array of local and international food.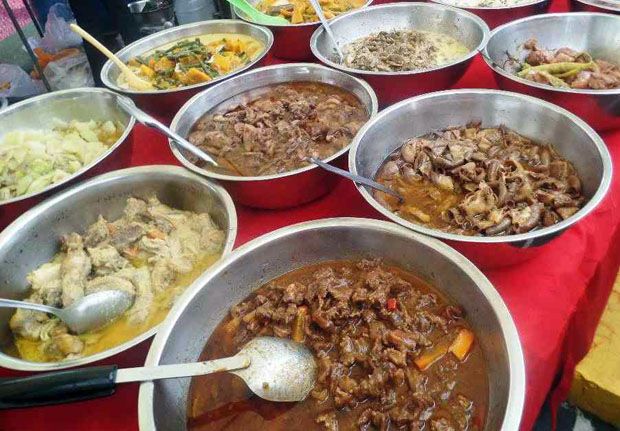 But if you're a bit particular on your low sugar, fat-free menu, then no worries! This market is also a place of discovery, be it cultural or cuisine related. Plus, it's not so hard to roam these lively streets while being serenaded by jamming artists drumming beats. You get to relish a unique and casual atmosphere, which fits the place's mission statement: "Eat, Shop, and Mingle!"
Organizers Roseanne Hugo, Migs Claparols, and Joey Casimiro proudly share that the unique selling proposition of The Legazpi Market is in the individuality of the products and the variety of food being offered. The Market also offers opportunities to budding entrepreneurs who would like to market their items without having incurring extensive financial risk.
Every stall is meticulously assessed by a committee for its credibility, taste appeal, quality, and brand distinctiveness. They make sure that every stall fits in the local and expat community.
You're thus assured that every corner will offer you a delectable experience. An idea that started nine years ago, the market is a middle ground for small and medium business owners, up and coming chefs and restaurateurs, passionate amateur cooks and hobbyists to market their goods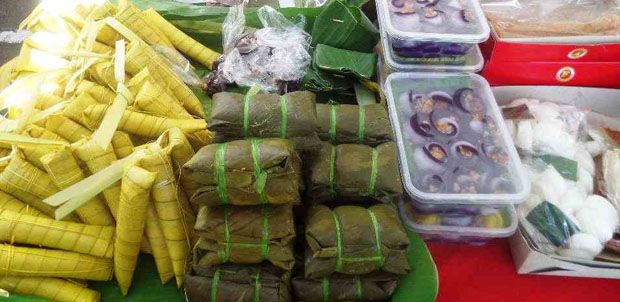 They have also organized some notable events in the past, with such witty and tasty names like the "Adobolympics" and "The Grilla in Manila." They've also hosted a fund-raising campaign called "Trunks for Hope" for the Yolanda victims wherein pre-loved items were sold and 100 percent of the proceeds were donated to the Philippine Red Cross .
All 138 stalls in the four sections of the market feature different varieties of products, from fresh produce to organic pastries. Prepare to have your tongues dangling as you feast your eyes on mouth-watering food with unfamiliar names. Of course, you may be scared to stuff some Spirulina cookies in your mouth, but eventually you find out that nothing good will come from being afraid.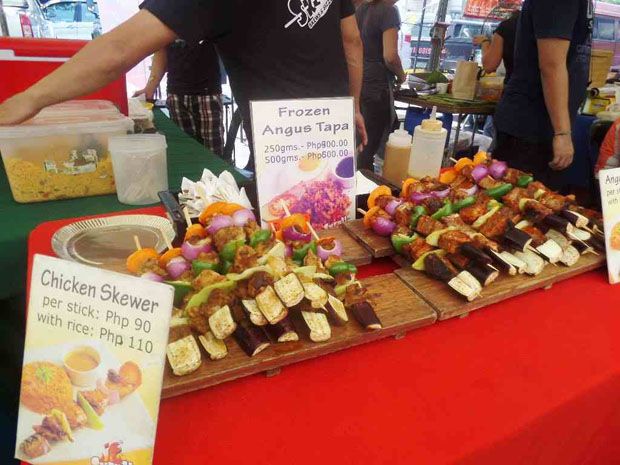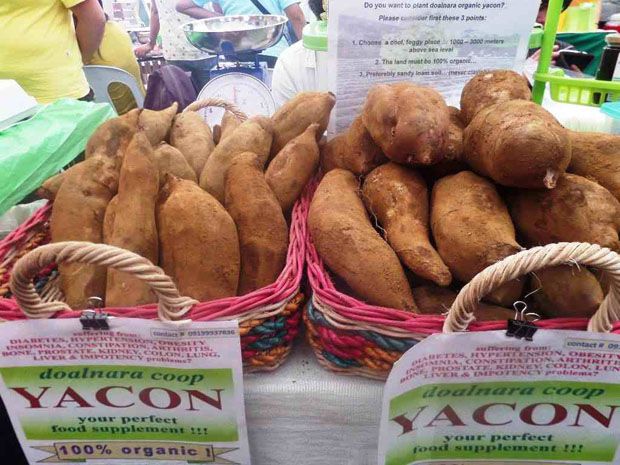 Needless to say, I tried everything that I've not eaten before; the Yacon fruit from Misamis Oriental, Tong's freshly roasted and brewed Arabica, and the traditional 100% Filipino bold and dark Batangas Barako, and the Dairy Farm all organic and natural cheese from Bukidnon.
The wet market section is unlike any other. Here, all goods are fresh, and National Geographic's Man versus Wild starts to make sense. Savor the unsullied Batangas beef, Evelyn's seafood, Alvin's fish, and Adela's fruits and vegetables. Also, local sausages or the Filipino "longganisa" coming from provinces of Pangasinan, Batangas, and Quezon look so enticing.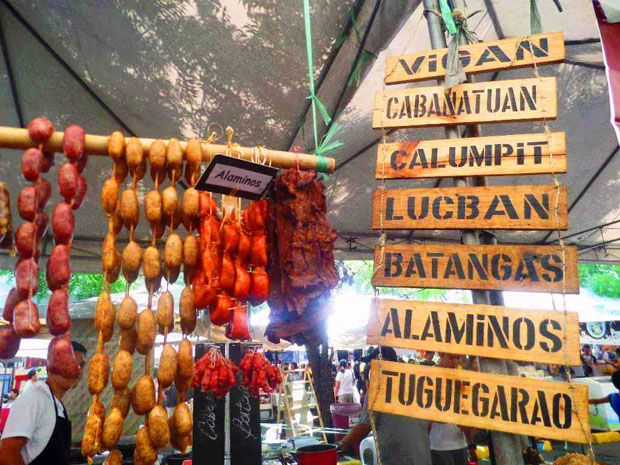 Of course, what's a trip without a little souvenir? Choose from the intricate and extravagant products for your homes. Pamper yourself with beaded and wire-worked utensils. Relish ladies accessories in Patika, the quirky assortment and embellished sunglasses of Sunny Garcia, and Reni Orani's collection of photographs printed as post cards, wall displays, and refrigerator magnets. It's for both the artsy and hip.
Now comes the best part -- cuisine food. Believe me when I say that this isn't a place for the faint of heart nor the tight of belt. Prepare to gain a few pounds because food stalls like Pio's offer almost 30 choices of yummy Filipino specialties such as kare-kare and adobo. Diana's special bibingka (sweet and buttered rice cakes) as well as their famous "lechon pugon" (sinful calories packed into slow-fired pork belly) are really hard to resist.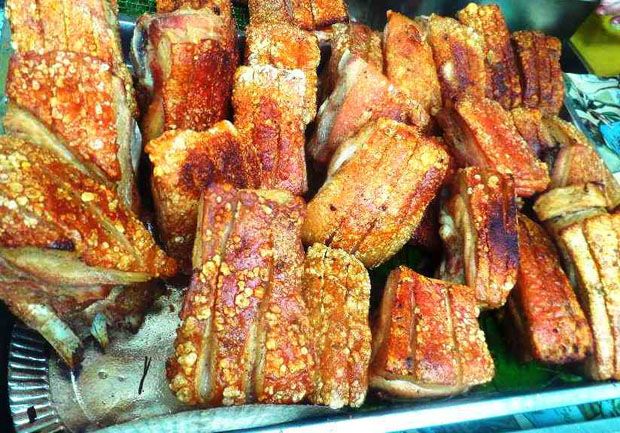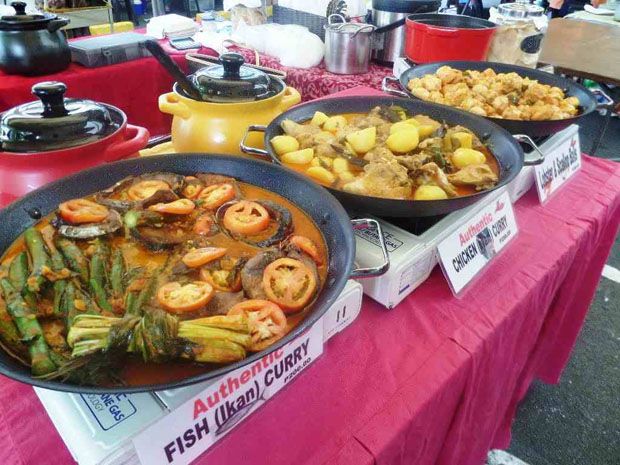 International dishes are present, such as Goni's delicious Spanish paellas and Mr. Big Fat Greek salads and sandwiches. There are also Asian choices such as Indonesian meals, Chinese dimsum and noodles, the Malaysian House of Curry, and Maharaya's Indian food.
A Sunday trip to this market is not only a gastronomical experience but an educational tour. You get to discover new products and find new flavors. Don't hesitate to ask questions from the friendly and hospitable vendors and retailers. Leave your tight pants and bring a large shopping bag for your things and you'll be good.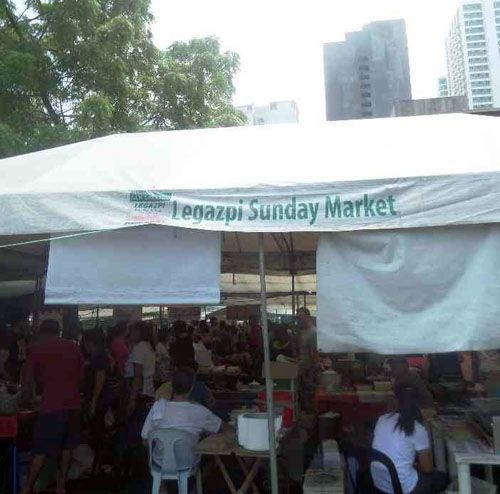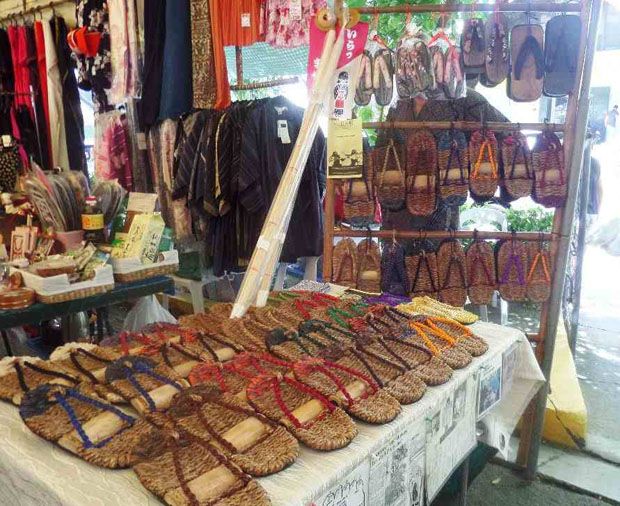 The Legazpi Sunday Market is located at the corner of Legazpi and Rufino Streets, Legazpi Village, Makati City. It's near Union Church of Manila. The market is open every Sunday from 8 AM to 2 PM.
Be a Pinoy Wanderer!
Choose Philippines encourages writers, photographers, travelers, bloggers, videographers and everyone with a heart for the Philippines to share their discoveries and travel stories.
Share Your Journey
Other Stories by Fabi Carino