Local Flavors
What Does a Mantis Taste Like? (A Sea Mantis, That Is!)
Samar, Northern Samar
---
Kamuntaha, or mantis shrimp in English, is neither a shrimp nor a lobster, and definitely not a praying mantis.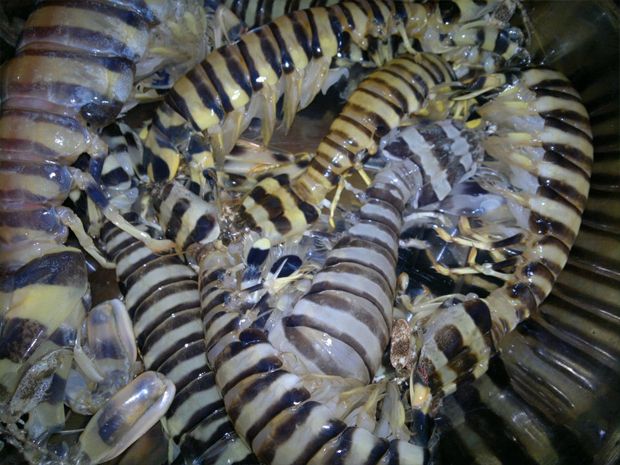 Fresh mantis shrimp; photo by Pinas Muna.
This crustacean is a delicacy in the island municipality of Biri, Northern Samar. It's typically cooked by Birianons by boiling them in Sprite (yes, the soda drink) with garlic.
This simple dish is usually reserved for special occasions such as birthdays and baptisms.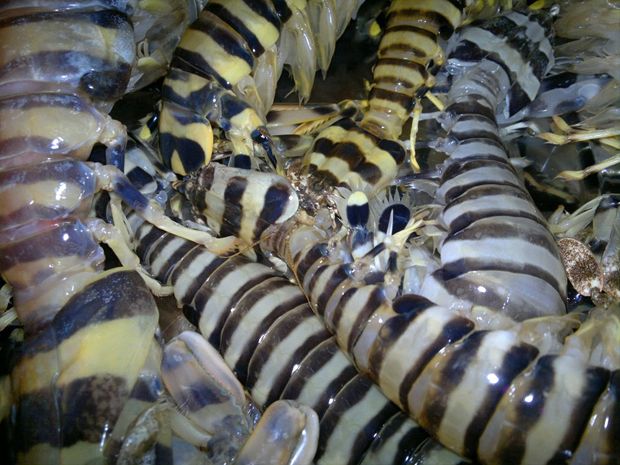 Fresh mantis shrimp; photo by Pinas Muna.
[VIEW: The White & Pink Beaches of Northern Samar.]
It was really a unique experience to sample this exotic dish right from where they were caught abundantly. It was just an opportunity we had to grab when a local fisherman passed by Villa Amor (where we were staying) and offered us his fresh catch of 10 live mantis shrimps.
The price: only Php 150.00! (Just 15 pesos per shrimp.)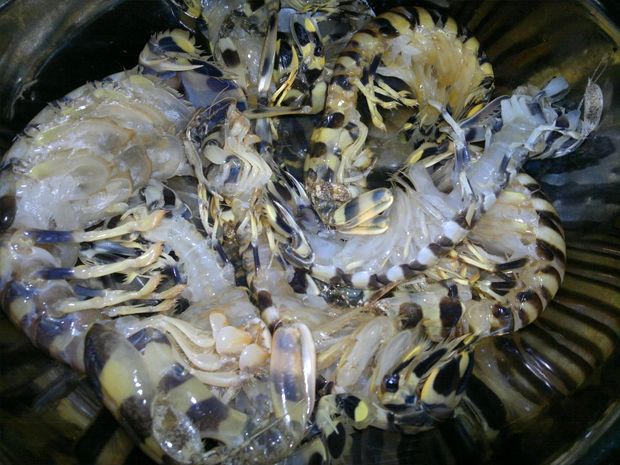 Selling at Php10.00-15.00 each; photo by Pinas Muna.
You can eat the kamuntaha the same manner you would eat shrimps. Tidbits:
The shell isn't as tough as it looks. Mantis shrimps are often mistaken for lobsters but they have soft shells which are very easy to peel.
The taste and texture of the meat is somewhere close to lobster.
It's best eaten with vinegar with lots of garlic as a dip...
Or, dip it in soy sauce with calamansi.
It's best steamed or cooked in butter and lemon. In Siargao, they just steam the mantis with a sprinkling of salt.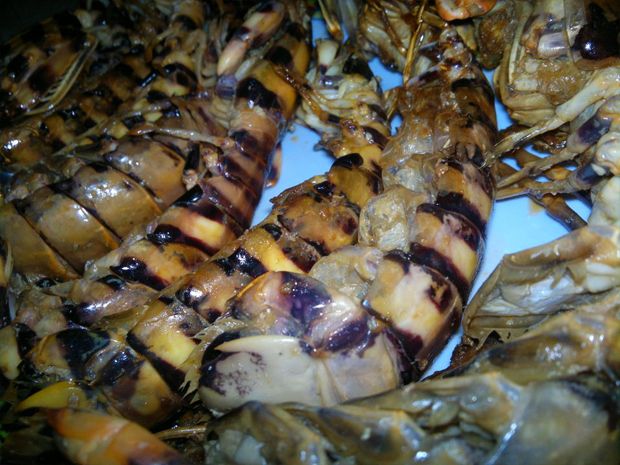 Mantis shrimp cooked in Sprite and garlic; photo by Pinas Muna.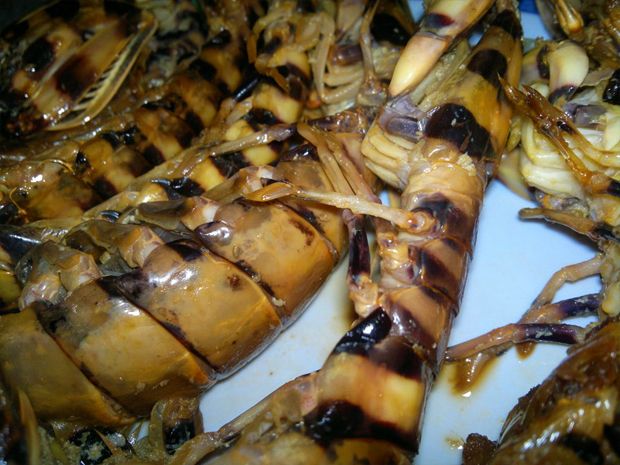 Mantis Shrimp; photo by Pinas Muna.
---
VIEW: See what else to bring home from Northern Samar with the Choose Philippines Pasalubong Guide: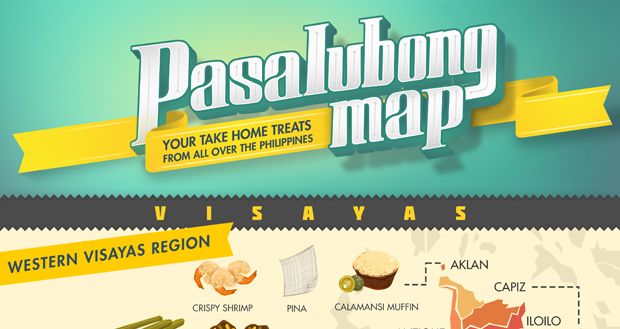 READ more Pinas Muna articles on Choose Philippines!
(These travel essay and photos were previously published on www.pinasmuna.com. For more features about Philippine travel destinations, food, delicacies, festivals and products, as well as hotels, resorts and restaurants, LIKE Pinas Muna FB Page.)
Be a Pinoy Wanderer!
Choose Philippines encourages writers, photographers, travelers, bloggers, videographers and everyone with a heart for the Philippines to share their discoveries and travel stories.
Share Your Journey
Other Stories by Pinas Muna