Local Flavors
A Full Dinner & Fashion Makeover for 199 Pesos? Where in Davao?
Roxas: The Avenue That Comes Alive After Darkness Descends
---
Your Davao City experience won't be complete without a trip to Roxas Avenue.
During the day, Roxas Avenue is busy with jeepney and private vehicle traffic. But when darkness descends, it comes even more alive -- with passersby, street food hawkers, diners, vendors, shoppers, and colorful street merchandise.
Here are six sizzling reasons to visit the market:
1) Go grilled, or sip soup-all-you-can
One side of the road is cloaked in smoke from all the grilling being done. Rows of pork, chicken meat, and fish await the hungry diner. For the fish, you have the option of having it prepared as soup, deep-fried, or grilled.
2) Uncover street food discoveries
There are the usual takoyaki, hotdogs, isaw, kikiam, squid & fish balls. Then you've got new discoveries: chicken dumplings and crab nuggets.
3) Cool down quick after all the touring
All the food we've mentioned goes well with the local juices (buko, pandan, watermelon) with gulaman. These sell for just PhP5/cup.
4) Hit & run, or relish the ambience
Some diners on the go order 5 sticks of barbecued pork and 1 cup rice -- then eat these all while standing. Others prefer to sit and enjoy a relaxed conversation over dinner.
VIEW: See what else to eat with the Choose Philippines Davao Food Guide: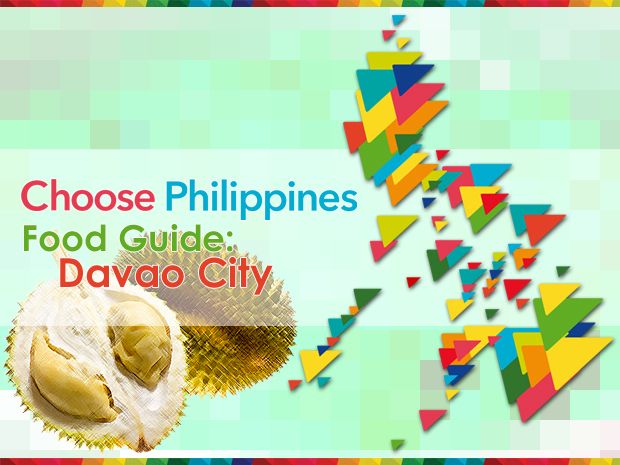 ---
5) Your wallet -- and tummy -- will thank you for it
How much would a cup of rice + a meat dish + juice cost? Just 50 to 75 pesos. So for 100 pesos, you WILL be stuffed.
6) Dirt-cheap clothes, bags, shoes, whatnot
Roxas at night is street-food galore, yes. But it's also famous for budget shopping!
On the other side of the road are stalls upon stalls (some are just laid out on the street) of "ukay-ukay" clothes, bags, and shoes.
If you can have dinner for PhP50, at the ukay-ukay you get to buy shirts that start at 10 pesos. Bags sell at 50 to hundreds, depending on the quality and brand. Branded shoes can be bought for as low as 75.
It really all depends on how well you can haggle for the goods. One lucky buyer got an "almost brand-new" original Cole Haan leather loafers for just...Php 100!
This just means that if you're really good (or lucky), you can get a complete fashion makeover for around 199 pesos! Haha.
So if you don't mind the smoke, the haggling, and eating street food, start rummaging at Roxas when darkness descends.
---
VIEW: See what else to bring home from Davao with the Choose Philippines Pasalubong Map:
VIEW: See what else to do with the Choose Philippines Davao Map:
How to Get There
PAL and other major airlines fly daily to Davao City from Manila and Cebu.
Roxas Avenue is 15-30 minutes away from the Francisco Bangoy International Airport depending on traffic flow.
Taxi flag down rate is PhP40 and jeepney fare starts at PhP8.
Be a Pinoy Wanderer!
Choose Philippines encourages writers, photographers, travelers, bloggers, videographers and everyone with a heart for the Philippines to share their discoveries and travel stories.
Share Your Journey
Other Stories by Ida Damo