Local Flavors
These Bats are Why Davao Has the Best Durian
Photo from Wikipedia.
Photo from Wikipedia.
These Bats Are the Reason Davao Has the Best Durian
---
As a proud Davaoeño, I can say that the best-tasting durian comes from the rich agricultural lands of Davao. Did you know that if not for its chief pollinator, the bats, the harvest wouldn't be as sweet?
Bats have gotten a bad reputation just because they've been identified with Dracula and other creatures of the night.
True, they are nocturnal. But they certainly don't turn into ashes when sunlight strikes them. And they don't feed on our blood.
In Samal Island, just minutes away from Davao City, there's a big colony of bats at the Monfort Bat Sanctuary. They hang upside down during daylight and mind their own business.
At night, they go out and get busy pollinating Davao's vast plantations of different varieties of durian flowers.
As the durian's chief pollinator, we wouldn't have a bumper crop of durian were it not for them.
Come harvest time, the durian can go as low as PhP15-20 pesos a kilo as we wrote in "Lanzones at 20 Pesos a Kilo? Cheap But Yummy Fruits to Make You Move to Davao".
So next time you're savoring any variety of durian, think of the bats, thank them, and dispel any concept that they're dangerous!
VIEW: See what else to eat with the Choose Philippines Davao Food Guide: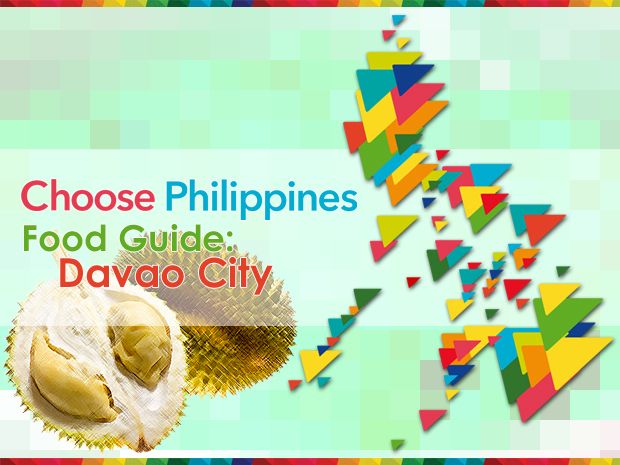 VIEW: See what else to do with the Choose Philippines Davao Map:
VIEW: See what else to bring home from Davao with the Choose Philippines Pasalubong Guide:
How to Get There
PAL and Cebu Pacific fly daily from Manila and Cebu to Davao City. Travel time is an hour and 30 minutes from Manila and 50 minutes from Cebu.
Taxi flag down rate is PhP40.00 and jeepney fare starts at PhP8.00.
Be a Pinoy Wanderer!
Choose Philippines encourages writers, photographers, travelers, bloggers, videographers and everyone with a heart for the Philippines to share their discoveries and travel stories.
Share Your Journey
Other Stories by Ida Damo