Local Flavors
The Rockstar Among Filipino Soups: Batchoy
, Iloilo,
---
Batchoy originated in La Paz, Iloilo. It's a noodle soup garnished with pork innards (liver and kidney), crushed chicharon (pork cracklings), and vegetables, and topped with cracked raw egg. Some versions include shrimp, vegetables, shrimp, chicken breast or beef loin, shrimp broth, chicken stock and round noodles or miki (yellow noodles made with eggs).
Nowadays, several restaurants all over the Philippines serve batchoy. But only in La Paz, Iloilo you will experience its distinct taste, that superb salty-sweet-spicy flavor.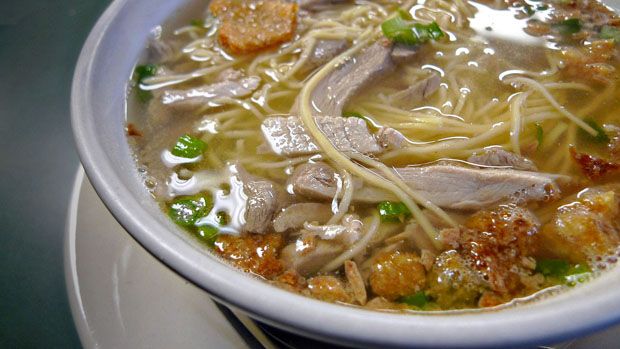 (Photo by Heidigutierrez from Wikipedia.)
So when in Iloilo, don't miss savoring the town's all-time-favorite, batchoy!
Where to Get the Best Batchoy
Deco's La Paz Batchoy
Deco's was started in 1938 by a young culinary entrepreneur, Frederico "Deco" Guillergan Sr. It pioneered in serving a soup from meat stock garnished with a concoction of local herbs and spices.
The soup was an instant hit as evidenced by the regular crowd that flocked to Frederico's improvised eatery inside the La Paz Public Market in Iloilo City. Today, Deco's Lapaz Batchoy has around 9 branches nationwide.
(Photo from Deco's FB page.)
Ted's Oldtimer La Paz Batchoy
With a capital of ten pesos in 1945, Teodorico "Ted" Lepura started a business idea that outlived him. During that time, batchoy was only sold for 20-centavos per serving.
New products were gradually added, such as miswa batchoy, bihon batchoy, and sotanghon batchoy in the late 60s. Today, Ted's Oldtimer La Paz Batchoy has over 20 branches nationwide.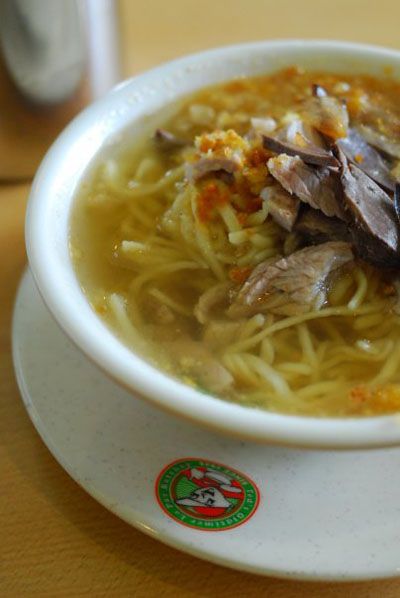 (Photo from Ted's FB page.)
---
VIEW: Check what else to eat & see in the province with the Choose Philippines Iloilo Map:

How to Get There
From Manila, you can fly to Iloilo (estimated cost of PhP3,000++, round trip, one hour). You can also opt for a bus trip (estimated cost of PhP875++ per head, air-conditioned bus and boat fare, 17 hours plus).
From Iloilo airport, you can take a cab and ask to be brought to La Paz Public Market.
Be a Pinoy Wanderer!
Choose Philippines encourages writers, photographers, travelers, bloggers, videographers and everyone with a heart for the Philippines to share their discoveries and travel stories.
Share Your Journey
Other Stories by Belle Piccio