Local Flavors
Binagol: A Sweet Surprise in a Coconut Shell
, Leyte, Samar, ,
Binagol is a sweet delicacy that originated from Eastern Visayas, specifically Leyte. It offers a distinct taste to the pallet and is wrapped in a unique packaging.
Binagol came from the root word "bagol", a Visayan term that means coconut shell.
Inspired by the abundance of coconut trees in our beautiful country, many native delicacies use coconut shells as packaging. Binagol is one of these, a taro root mixture with glutinous rice and nuts that is contained in polished coconut shells called locally as bagol.
You can buy binagol in the Tacloban City Public Market or on the sidewalks near the market. You can also find the native delicacy in other areas of Eastern Visayas. Aside from the markets and pasalubong shops, you can often see it on display in entry and exit points of Tacloban City like the airports and bus terminals. You can get it for as much as PhP 25.00 per binagol depending on the size.
Preparing the Visayan delicacy may be a tedious process. There are already different and several versions of the binagol recipe. It has chocolate flavors and some are mixed with butter and nuts, making it more exciting to eat.
Follow this simple recipe to make your very own binagol:
Ingredients
1 cup rich coconut milk (made from 2 medium coconuts)
¾ cups raw gabi or Taro root, shredded
¾ cup brown sugar
½ can full cream condensed milk
4 egg yolks
wilted banana leaves
4 medium coconut shells, cleaned
string, for tying
Cooking Instructions
Combine shredded Taro root, coconut milk and brown sugar.
Place the mixture in a pan and cook over medium heat for about 6 minutes while continuously stirring. Reduce heat and cook for 10 more minutes.
Add condensed milk and cook for another 20 minutes over low heat, stir continuously.
Fill the coconut shells with the cooked mixture. In the center, make a well and drop 1 raw egg yolk for each set. Cover top with the cooked Taro mixture and spread smoothly. Fill very close to the brim.
Use two layers of the wilted banana leaves to cover the filled coconut shells and use the strings to tie securely.
Steam for 30 minutes.
For those who do not have the time to cook the sweet tasting native delicacy but got the luxury to visit Leyte, don't forget to buy these binagols as pasalubong to your friends, relatives and also for you.
(Binagol photos courtesy of Enrico Dee)
VIEW: See what else to bring home from Visayas with the Choose Philippines Pasalubong Guide: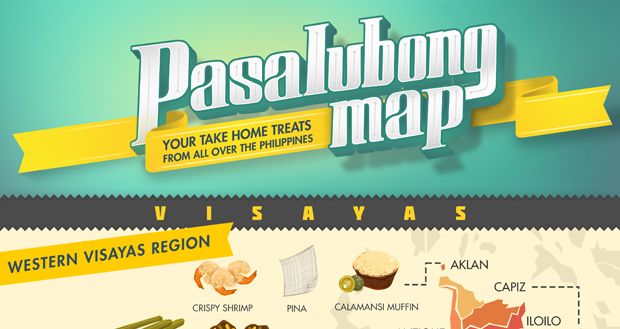 ---
How to Get There
From Manila, you can fly to Tacloban (estimated cost Php2,700++, round trip, 1 hour 15 minutes).
---
More Native Delicacies of the Philippines
Be a Pinoy Wanderer!
Choose Philippines encourages writers, photographers, travelers, bloggers, videographers and everyone with a heart for the Philippines to share their discoveries and travel stories.
Share Your Journey
Other Stories by Belle Piccio