Local Flavors
Buko Batchoy: A Healthy Soup Ilonggos Love
, Iloilo, Antique,
Whenever it's rainy season, we always crave a big bowl of soup to warm our stomach may it be for snacks or during meal time.
In Iloilo, some of the famous soups are molo and batchoy. These soups are known and loved by Filipinos that several restaurants all over the Philippines makes it as part of the menu.
Batchoy is a noodle soup garnished with pork innards (liver and kidney), crushed pork cracklings (chicharon), vegetables and topped with cracked raw egg. Batchoy originated in La Paz, Iloilo and it's only in La Paz that you will experience its original and distinct taste.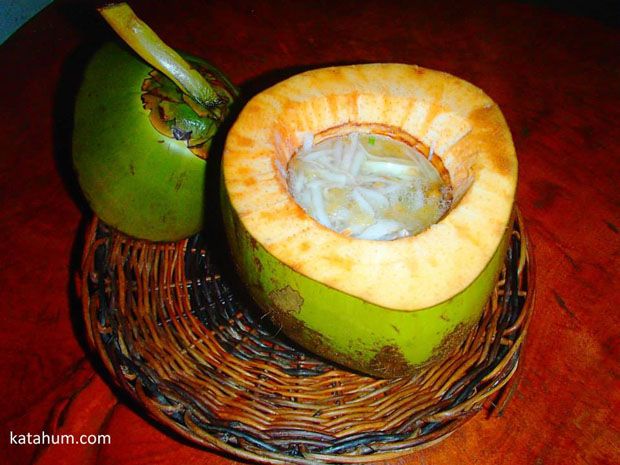 We've also heard of "buko batchoy" that originated in Bugasong, Antique.
Now, Iloilo has adapted this variety of batchoy. You'll find an eatery in Mandurriao known for its best tasting buko batchoy. The process is the same in making the original batchoy but with a twist, there's buko!
Buko Batchoy
Ingredients
fresh pancit miki
pork innards like liver, chopped
pork, cooked and chopped
coconut (buko) meat, cut into strips
pepper
spring onion, sliced
fried garlic for extra flavor
buko juice broth
1 piece egg (optional)
coconut shell that will serve as bowl
Instructions
Place the fresh miki in the coconut shell.
Add the pork, liver, fried garlic, spring onions and pepper.
Add the buko strips.
Pour hot buko juice broth.
Garnish with chicharon (pork crackling).
You can add fresh egg while the soup is still hot.
Serve and enjoy.
Buko batchoy is not only delicious, it is also healthy! Let's eat!
(buko batchoy photos and screen grabs are from MagTV na Amiga unless otherwise stated. Watch MagTV na Amiga at www.iwantv.ph)
---
VIEW: Make Antique your jump-off point to explore Visayas with the Choose Philippines Aklan Map:

VIEW: Make Antique your jump-off point to explore Visayas with the Choose Philippines Iloilo Map:

---
How to Get There
From Manila, you can fly to Iloilo (estimated cost of PhP3,000++, round trip, one hour). You can also opt for a bus trip (estimated cost of PhP875++ per head, air-conditioned bus and boat fare, 17 hours plus).
VIEW: See what else to bring home from Visayas with the Choose Philippines Pasalubong Guide: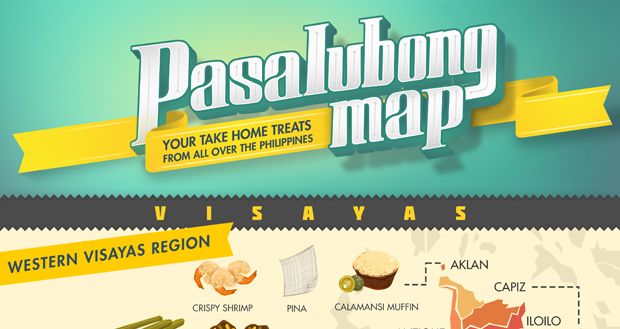 ---
More Unique Filipino Delicacies
Be a Pinoy Wanderer!
Choose Philippines encourages writers, photographers, travelers, bloggers, videographers and everyone with a heart for the Philippines to share their discoveries and travel stories.
Share Your Journey
Other Stories by Belle Piccio