Local Flavors
Bacolod's Delicious Cansi (And Four Other Street Foods in the Philippines) Recognized!
Out of over 35 different kind of street food from 12 countries, 5 eateries coming from our beloved country Philippines were chosen! It was the moment that all foodies have been waiting for. So who made the cut?
#04 – Aling Lucing Sisig (Pampanga)

#07 – General's Lechon (Manila)

#22 – Zeny's Pinangat (Bicol)

#32 – Sharyn's Kansi Beef Soup (Bacolod)

#46 – Doods Ihaw and BBQ (Davao City)
If there's one person that was surprised of the recognition, it was Mrs. Delia Perez, the 68 year-old owner who started the Original Sharyn's Cansi House.
Cansi is a well loved beef stew in Bacolod City. The soup tastes closely like a cross between sinigang and bulalo. Its main souring ingredient is a local fruit called batwan.
Delia didn't expect the recognition to be given to her. It came as a surprise upon knowing it from the news and is very proud of what her eatery has become through years.
Located at Narra Avenue, Capitol Shopping Center in Bacolod City, the cansi house started in 1985 with only four tables along the sidewalk. She named her eatery after her daughter, Sharyn. As patrons multiplied because it kept coming back for the soup, the eatery grew and already has 18 tables.
Delia revealed that she doesn't have any specific recipe in cooking her house specialty. She only attributed it to her lutong-bahay practices and makes sure that everything she cooks, she made sure that the quality and flavor is maintained. Aside from the distinct taste of her cansi, it is also its fast, clean and good customer service that makes her eatery the best cansi house in Bacolod City.
Other street food entries that completed the list came from China, India, Malaysia, Mexico, Taiwan, Thailand, Vietnam and United States.
(with reports and photos from Barbara Mijares/ABS-CBN Bacolod)
---
How to Get There
From Manila, you can fly to Bacolod (estimated cost of Php2500++, round trip, 45 minutes).
From Bacolod-Silay Airport, you can take a shuttle (Php75-100 per head), or a cab (minimum of Php400) and ask to be dropped off at your destination.
VIEW: See what to bring home from Visayas with the Choose Philippines Pasalubong Guide: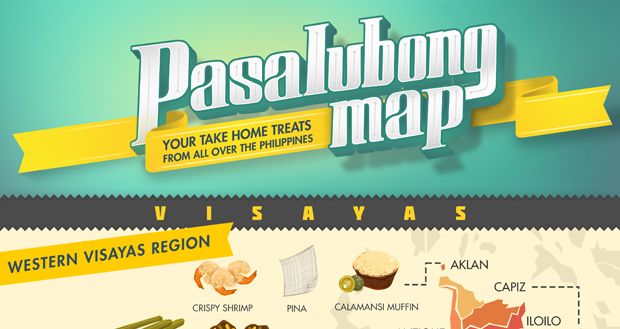 ---
Related Story
Kansi Recipe : one of the finest delicacies of Bacolod City
Be a Pinoy Wanderer!
Choose Philippines encourages writers, photographers, travelers, bloggers, videographers and everyone with a heart for the Philippines to share their discoveries and travel stories.
Share Your Journey
Other Stories by Belle Piccio