Local Flavors
When in Davao: Get Your Hands Messy With a Boodle Bilao Fight
Boodle Bilao Fight
the boodle bilao fare
Boodle Bilao Fight
girlled squid toppings
Boodle Bilao Fight
vegetable salad
Boodle Bilao Fight
kinilaw dish
Boodle Bilao Fight
the boodle bilao fare
Davao City's Vista View restaurant is home to a famous treat -- the boodle bilao fight.
A boodle fight comprises of freshly cooked rice topped with different viands and laid out on a table. People would gather around the food and eat by hand.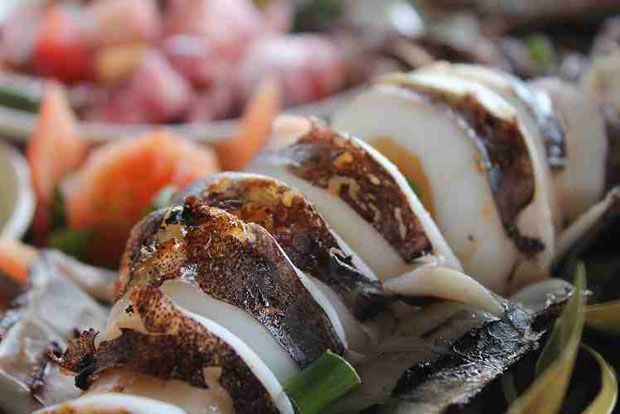 The simplest boodle fight I have partaken was that of rice topped with sardines, noodles and egg. The grandest was of rice, roasted pig, roasted cow, chorizo bilbao, grilled and deep-fried fish, prawns, crabs, clams, squid and slices of tomatoes and cucumber and different steamed vegetables.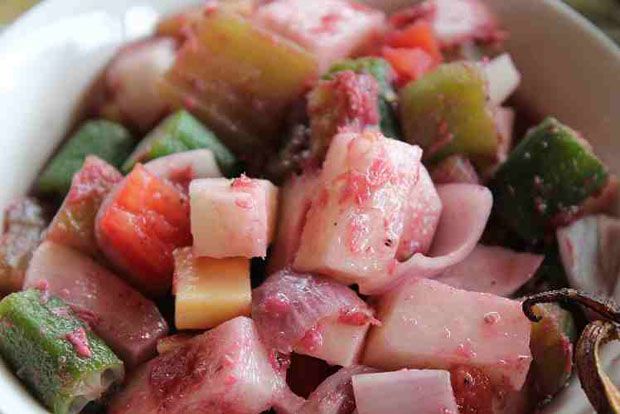 What makes the Boodle Bilao different is that instead of being laid out on a table covered with banana leaves, it is laid out on a bilao. And you have the option to eat by hand or with utensils like plate, spoon and fork.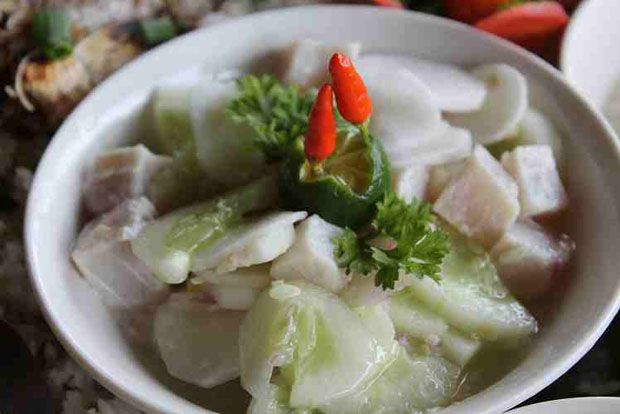 Rice can either be plain or mixed with small salted dried fish. Toppings would be grilled pork chops, barbecued chicken, deep-fried tilapia and grilled squid. A cup of soy sauce with kalamansi (native lemon) and chopped onions would serve as the sawsawan (dip) for the meat. A Kinilaw or fresh fish salad serves as appetizer. A vegetable salad of diced singkamas (turnip, jicama, water chestnut), okra (lady finger) and cucumber topped with alamang (anchovies) completes the bilao.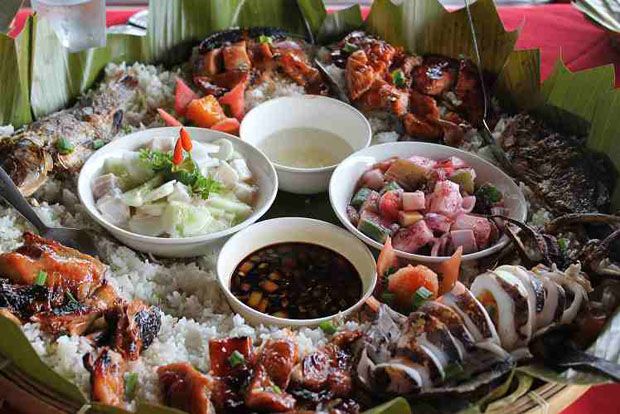 One bilao is good for 4-6 persons. At Php 1,200 per bilao at the Vista View Restaurant, each person is guaranteed to end up busog (full).
---
VIEW: See what else to eat with the Choose Philippines Davao Food Guide: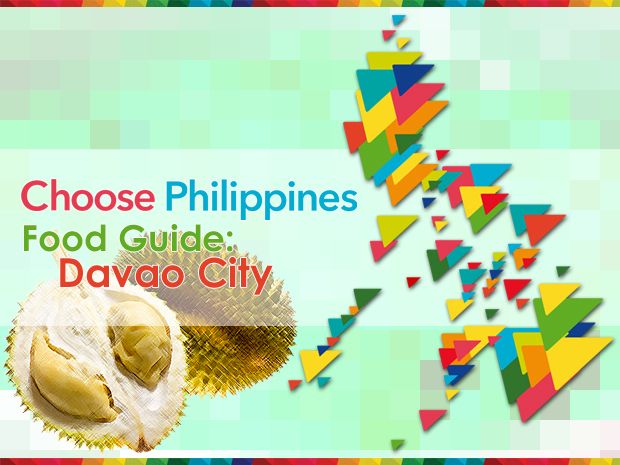 VIEW: See what else to do with the Choose Philippines Davao Map:
How to Get There
PAL and other major airlines fly daily to Davao from Manila and Cebu.
Taxi flag down rate is Php 40 and jeepney fare starts at Php 8.
Be a Pinoy Wanderer!
Choose Philippines encourages writers, photographers, travelers, bloggers, videographers and everyone with a heart for the Philippines to share their discoveries and travel stories.
Share Your Journey
Other Stories by Ida Damo