Recipes
Bam-i: A Special Kind of Pancit Recipe
Cebu
This noodle dish is said to have originated in the Visayas region, specifically Cebu. The recipe is similar to a combination of pancit canton/bihon and sotanghon, but with the addition of vermicelli noodles.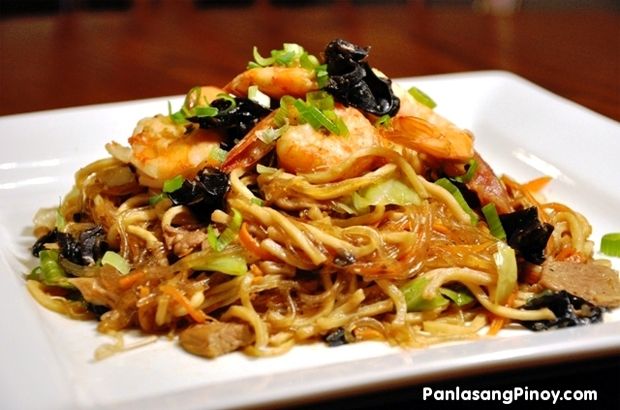 Bam-I; photo from panlasangpinoy.com
There are many versions of preparing bam-I; here's a simple one you can easily recreate.
Ingredients
2 lbs chicken, cut
½ cup dried wood ear (tenga ng daga)
8.8 oz sotanghon noodles, soften
14 oz canton noodles
3 cloves garlic, crushed
1 onion, sliced
2 tbsp cilantro, minced
2 tbsp oil
salt, pepper and fish sauce (patis) to taste
Procedure
Boil chicken and simmer until tender. Shred the chicken meat and set aside. Save the chicken broth for later; you must have at least 6 cups.

Soak the "tenga ng daga" in hot water for 15 minutes. Slice and set aside.

Saute garlic and onions. Add "tenga ng daga," chicken broth, and other seasonings.

Stir in the canton first, then add the sotanghon. Add the shredded chicken and cilantro. Cook for about 10 minutes but be sure not to overcook the noodles.

Serve and enjoy!
You can garnish the dish with sliced hardboiled eggs. You can also add your favorite spices and vegetables to give it your favorite taste.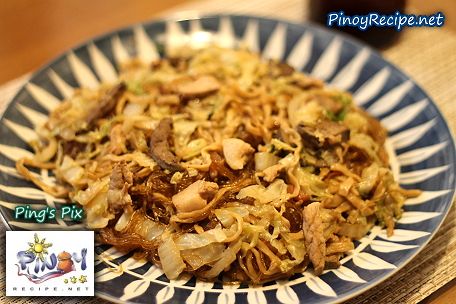 Pansit Bam-I; photo from pinoyrecipe.net
Be a Pinoy Wanderer!
Choose Philippines encourages writers, photographers, travelers, bloggers, videographers and everyone with a heart for the Philippines to share their discoveries and travel stories.
Share Your Journey
Other Stories by Belle Piccio