Recipes
Iloilo's Favorite Tinuom: A Soup Dish Wrapped Banana Leaves
, Iloilo,
Tinuom is an Ilonggo dish that is popular in Cabatuan, Iloilo. It is a soup dish wrapped in banana leaves where its main ingredient is a native chicken, marinated with tomatoes, garlic, onions and lemon grass.
Cabatuan is located in the heart of Panay Island. It is a first class municipality in Iloilo Province that is politically subdivided into 68 barangays.
Tinuom is local term that means "wrapped" or "balot." There's no secret ingredient in making tinuom, all it takes is to master the proportion of the ingredients that suits your taste.
Chicken Tinuom
Ingredients
1 pc large-size onion
2-4 pcs tomatoes
lemon grass
ginger
salt
vetsin or msg (optional)
half chicken (preferably native), deboned and cut into bite-size chunks
water
banana leaves (preferably saba) for wrapping
bamboo string for tying
Instructions
Place the chicken in a pot. Add the onion, tomatoes, vetsin (optional) and salt. Pour in water just enough to cook the chicken. Boil for about 30 minutes to 1 hour depending on the chicken used. An older chicken usually takes longer to cook.
In a separate bowl. Prepare the wrapper by lining the banana leaf on the bowl. Note: saba leaves affects the aroma and flavor of the tinuom compared to other banana leaves.
Place the boiled chicken together with the rest of the ingredients into the bowl. Gather the ends of the banana leaves, making sure that the ingredients won't drip by tying it with a string.
Steam the wrapped ingredients and wait for a few minutes. (Another process is to place the wrapped ingredients again in a pot filled with water.)
Remove the tinuom from heat. Serve and enjoy!
TIPS: You can add chili fingers before wrapping the basic ingredients to make your tinuom spicy. You can also add batwan to give the dish a hint of sourness.
(Special Tinuom photos courtesy of Antoine Greg Flores | Café Ilonggo)
---
VIEW: Explore Visayas with the Choose Philippines Iloilo Map:

---
How to Get There
From Manila, you can fly to Iloilo (estimated cost of PhP3,000++, round trip, one hour). You can also opt for a bus trip (estimated cost of PhP875++ per head, air-conditioned bus and boat fare, 17 hours plus).
VIEW: See what else to bring home from Visayas with the Choose Philippines Pasalubong Guide: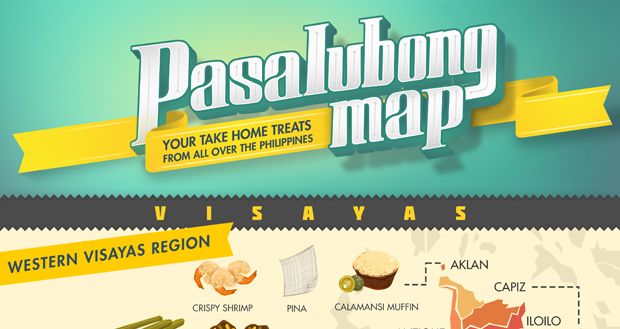 ---
Related Stories
Be a Pinoy Wanderer!
Choose Philippines encourages writers, photographers, travelers, bloggers, videographers and everyone with a heart for the Philippines to share their discoveries and travel stories.
Share Your Journey
Other Stories by Belle Piccio