Recipes
Black Rice Macaroons
Black Rice Macaroons; photo by Dustin Mijares
Black Rice Macaroons; photo by Dustin Mijares
Black Rice Macaroons; photo by Dustin Mijares
Black Rice Macaroons; photo by Dustin Mijares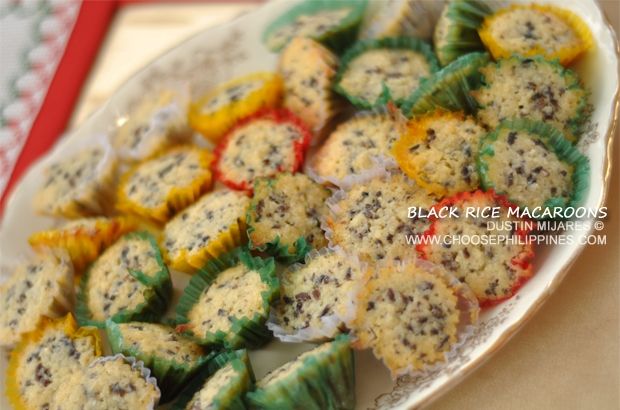 Ingredients
1 cup roasted black rice
1 cup sapal
1 small can condensed milk
2 medium egg
½ cup refine sugar
½ cup flour
¼ bar butter
Procedure
Soften butter until it is creamy in texture.
Add sugar alternately with egg.
Add milk.
Add sapal and roasted black rice.
Bake in moderate heat for about 15 minutes.
recipe by Mrs. Josie Parcon of Ramon Torres National High School – Bago City
Be a Pinoy Wanderer!
Choose Philippines encourages writers, photographers, travelers, bloggers, videographers and everyone with a heart for the Philippines to share their discoveries and travel stories.
Share Your Journey
Other Stories by Belle Piccio