Restaurants
8 Dazzling Dishes From Rockwell's Kulinarya Kitchen
Seafood Salmon Maki
Seafood Salmon Maki: the best maki in town
Prawns Thermidor
Prawns Thermidor
Salmon Gravlax Antipasti
Appetizer Salmon Gravlax Antipasti
Crispy Pork belly con Chorizo Paella
Crispy Pork belly con Chorizo Paella
Tender and Juicy Beef Salpicao
Tender and Juicy traditional salpicao
Suman Latik Fritters and Mango Flambe
Suman Latik Fritters and Mango Flambe
Yummy Hot Cheese and Chorizo with Bread
Yummy Hot Cheese and Chorizo with Bread
Salmon Beurre Blanc
Salmon Fillet with white wine butter cream sauce
With the many restaurants that have sprouted all over the various cosmopolitan areas of Metro Manila, one stands out and has continued to provide quality food and meet excellent standards throughout the years.
The Kulinarya Global started with their first diner along Katipunan in 1999, a restaurant with an unpretentious menu selection and a new world charm.
In 2001, it relocated to the prominent Rockwell Power Plant Mall, and now, 14 years later, it has evolved and established a name for a wide range of clientele, from the families and couples yearning for tasty food, to the busy corporate group wanting a good meal amid their hectic schedules, famous socialites, balikbayans, tourists, and members of the diplomatic community.
Those who frequent this place know that the Kulinarya Kitchen is a must-try when looking for exquisite meals, impeccable service, and relaxing ambiance, all at an affordable price.
Here are my top recommendations:
1) Seafood Salad Maki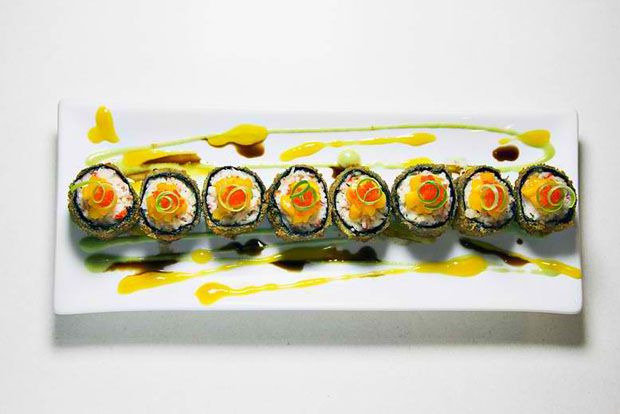 This has become my favorite starter dish, which is a taste of Japanese with a unique twist. It's made of seafood and crabstick salad rolled in nori, breaded and deep fried ebi drizzled with Wasabi vinaigrette, soy balsamic reduction and mango coulis. This amazing creation which you won't find elsewhere gives you a unique version of maki.
2) Salmon Gravlax Antipasti
If you're a fan of salmon just like me, this appetizer can give you a medley of flavors. The freshness of fish mixed with tomatoes, herbs, and shallots with wasabi dressing and balsamic glaze is truly delectable.
3) Flat Bread or Nachos with Hot Cheese and Chorizo Dip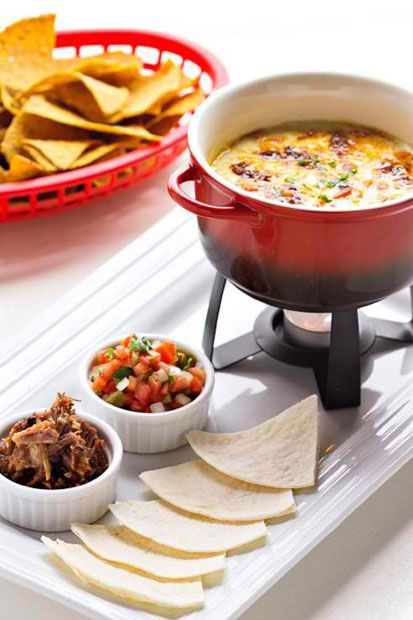 Something to share with the gang to pair with beer or their house wine.
4) Crispy Pork Belly con Chorizo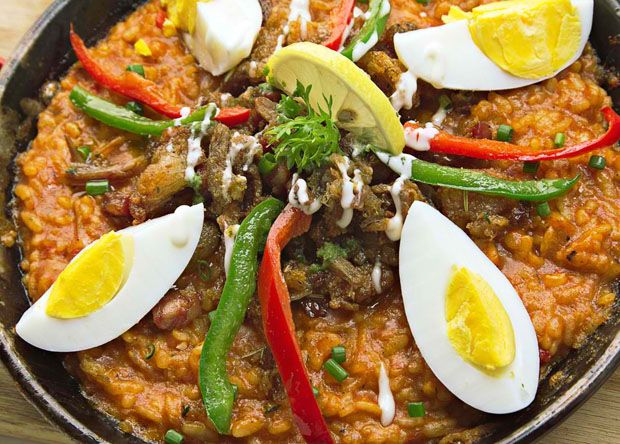 Prepared with creamy risotto on tomato seafood broth topped with tasty garlic infused pork belly.
5) Prawn Thermidor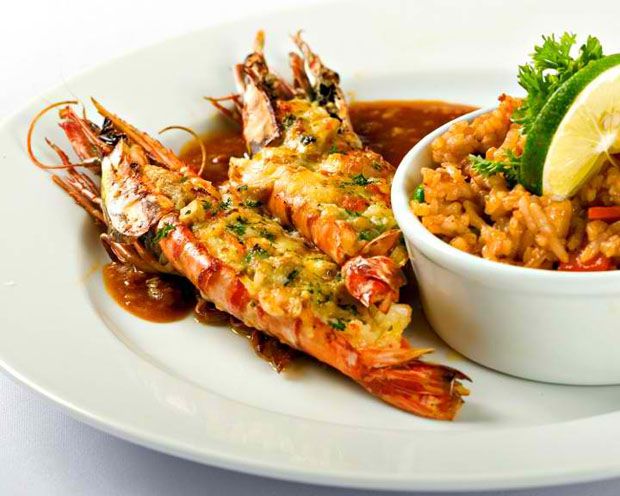 For seafood lovers out there, you should try this delicious prawns on chorizo sauce served with Spanish rice.
6) Salmon Beurre Blanc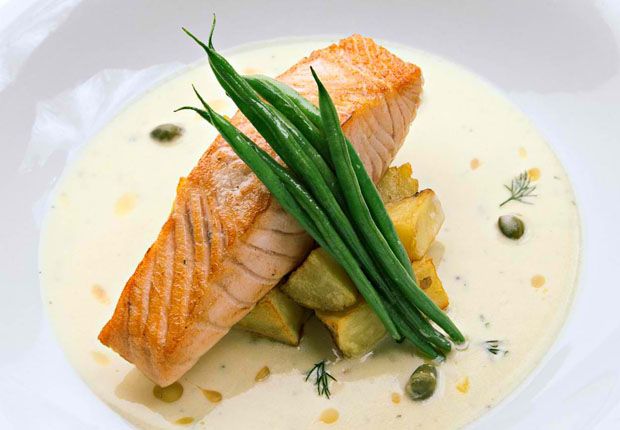 Fresh salmon with white wine butter creamy sauce, capers, and lemon. This seductive entrée will exceed your expectation with its distinctive taste.
7) Special Supreme Beef Salpicao
Special supreme beef salpicao, sautéed tender juicy angus with special sauce, accompanied with fresh baked bread. Enough said.
8) Suman and Latik and Mango Flambe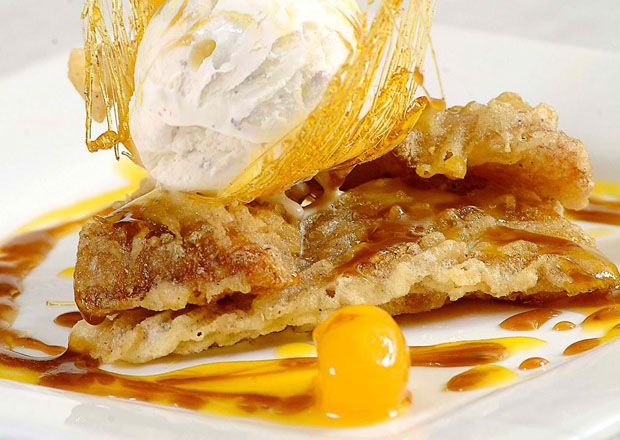 For dessert, try their Suman and Latik and Mango Flambe, a Filipino dish that will satisfy your sweet craving. Crispy coated rice cake and flambered mangoes drizzled with sweet coco jam and served with vanilla ice cream -- a modern variant of our classic Filipino delicacy.
Chef Patricia and husband Carlos Mesina incessantly do their research and innovate exceptional dishes with the influence of East and West to satisfy the insatiable taste of customers.
Their menu consists of a gamut of choices, such as salads, pasta, pizza, family platters, seafood, and Filipino dishes with a twist, as well as limited specials for the week or month.
They truly live to their motto of "Serving Good Food Everyday." Kulinarya Kitchen is located at Rockwell Powerplant Mall. They also have a newly opened branch, Kulinarya Experience, at the Commerce Center of Filinvest Alabang. They provide catering and accept private functions.
Be a Pinoy Wanderer!
Choose Philippines encourages writers, photographers, travelers, bloggers, videographers and everyone with a heart for the Philippines to share their discoveries and travel stories.
Share Your Journey
Other Stories by Fabi Carino