Restaurants
Where to Eat in Baler: Angela's Café
Baler, Aurora
Baler, Aurora is a place that works up your appetite. Surfing for hours on end (whether you're a beginner testing the waters at Sabang Beach or a pro pulling off the "hang ten" at Cemento Beach) is a great way to get hungry. And so is touring Baler's heritage sites, hiking to the Mother Falls, and building friendships with the warm townsfolk.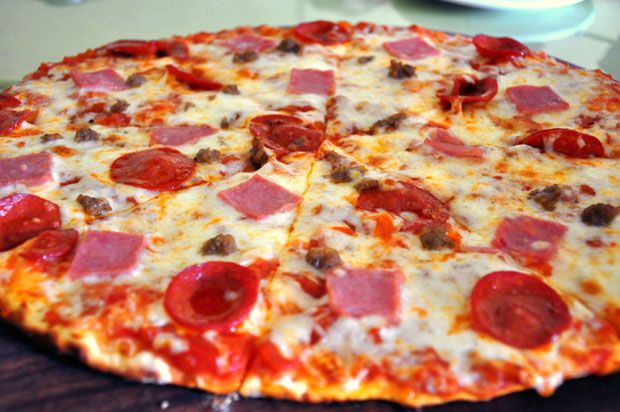 Angela's pizza can contend for the title of "Best of Baler."
This begs the question: when in Baler, where's a great place to eat and chill?
Admittedly, we found ours by accident—during our first time in Baler, we were onboard a tricycle bound for the town plaza. We spotted a small, cozy-looking resto a street corner from the park. The tricycle promptly screeched to a halt. It would turn out to be one of our best decisions of the trip.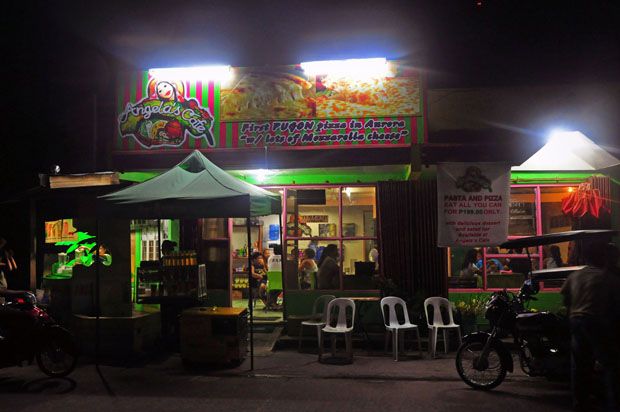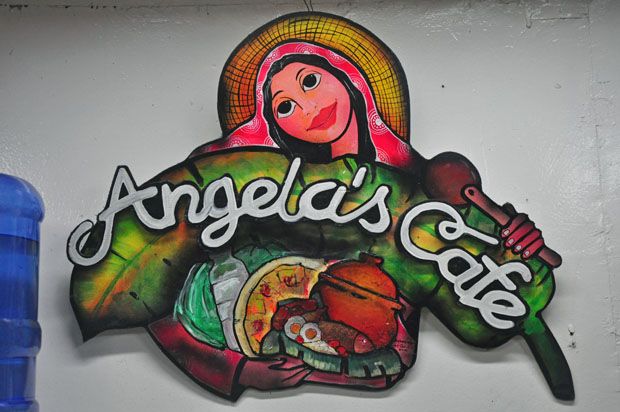 The angel is in the tomatoes
The saying goes that "the devil is in the details." In Angela's, the key to heavenly pizza is found in their fresh tomatoes. Then you've got the fact that their pizza is baked in a pugon (brick oven), making for sumptuous slices that make you feel that you're living the life, especially since you're still basking in the glow of your sun-kissed skin and the memory of riding the waves.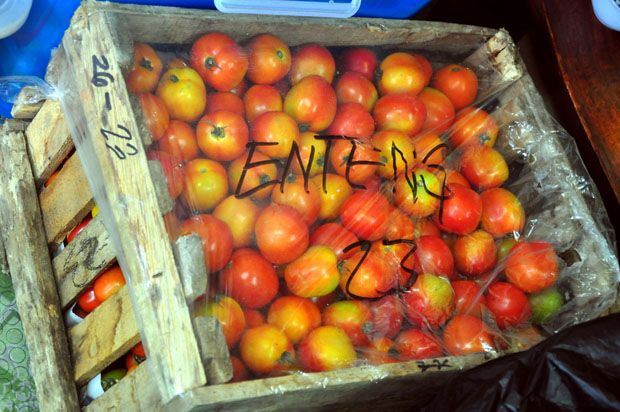 At this point, this writer will shut up and let these pizza photos do the talking.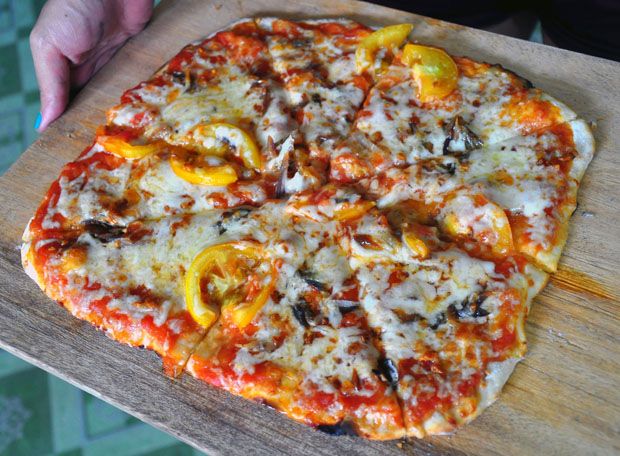 Anchovy pizza. See the fresh tomatoes on top?
Meaty pizza.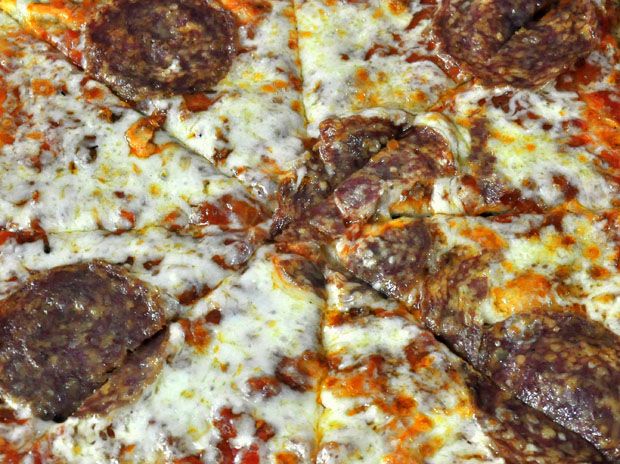 Meat, cheese, and tomato sauce overload!
Pepperoni & mushroom pizza.
You can go half-half to please everyone's taste.
Now I have a craving to ride the next bus to Baler just to eat some Angela's pizza.
A chili sauce that really packs a punch
Angela's pizzas go well with another homemade product—its "Akkaw Pahang" chili sauce.
We were warned not to put too many on our pizza. Perhaps excited by the prospect of sampling something new, and something unique to Baler, we slathered the sauce on our slices—and ended up with burned tongues. Haha. It was that strong.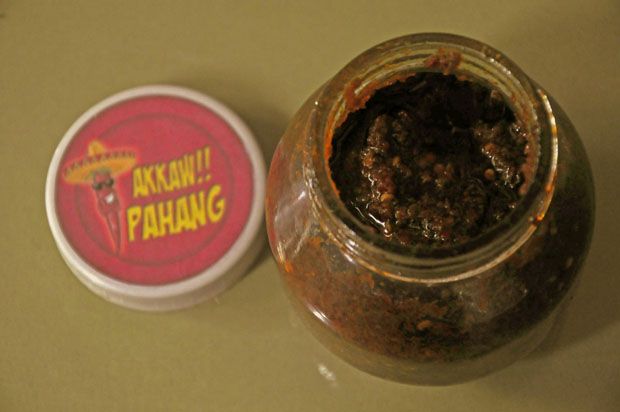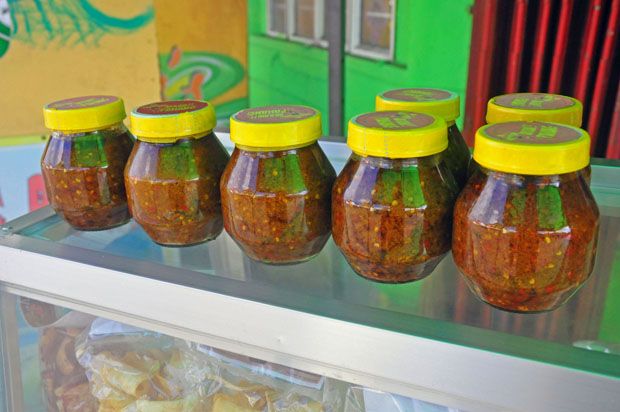 Spicy pasalubong.
That just means that it's the perfect gift to your spicy friends—let me rephrase that, friends who love their food spicy. A jar that costs a mere Php 100 will last a looong time, as only a few dabs are enough to satisfy the craving for hotness.
Definitely more than pizza
Angela's Café might be particularly proud of their pizza creations, but the rest of their menu is also solid. For the rice addicts out there, they have set meals. For those who want to load up on the carbs, they offer pizza and pasta all-you-can on certain times of the day.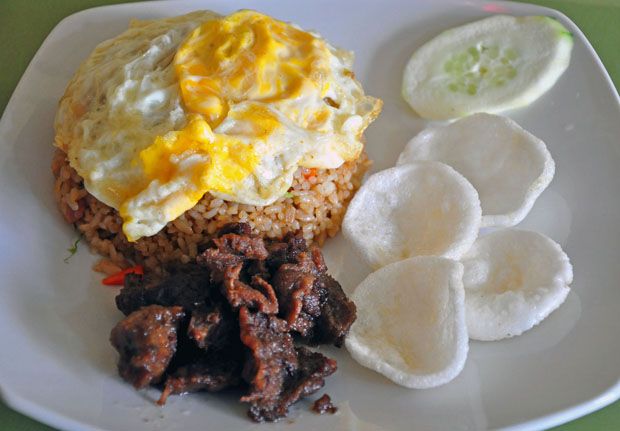 One of Angela's rice meals.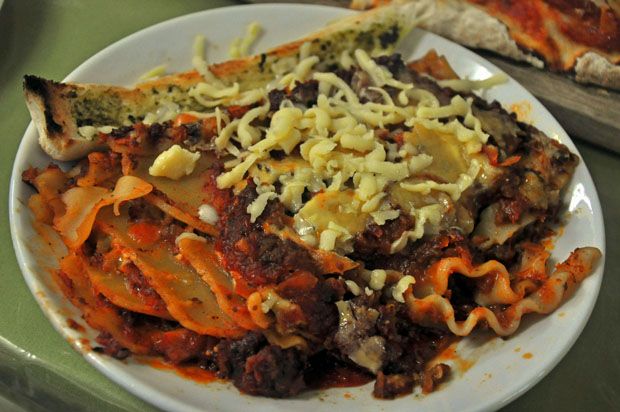 Angela's lasagna.
There are healthy options for those looking to rejuvenate their bodies after all the surfing and exploring. The restaurant has a roster of fresh fruit shakes to choose from. You can also buy and take home their special sukang tuba (coconut vinegar).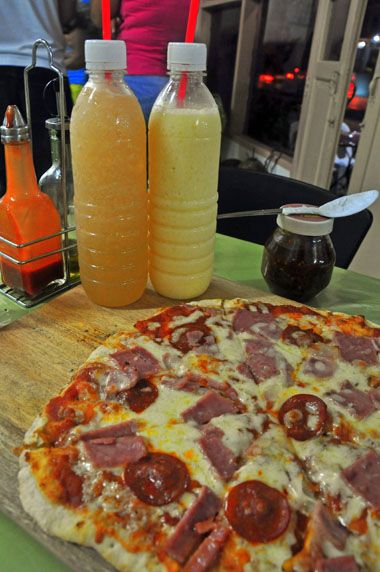 Melon & mango shakes to go along with your pizza.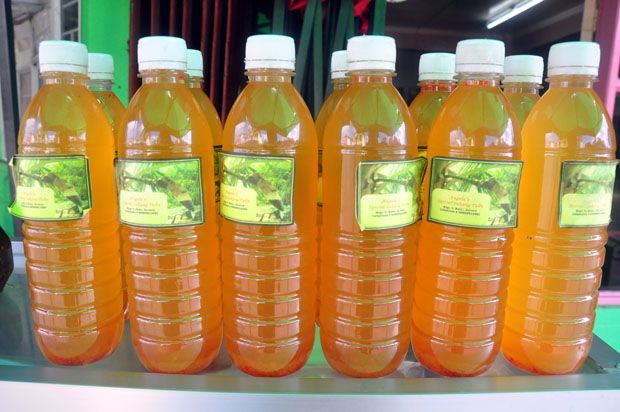 Homemade sukang tuba.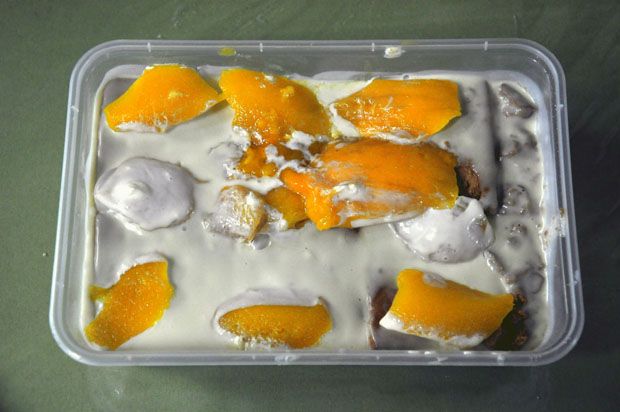 Their take on the mango Graham cake.
Okay, we're sold. How to get there?
Baler, the capital of Aurora, is located on the eastern seaboard of the Philippines. It's a 5 to 7-hour bus ride from Manila, with the travel time depending on which bus you'll take. The Joybus deluxe bus from Genesis liner has no stops and takes around 5 hours. You can also ride the regular Genesis A/C buses, which can take up to 7 hours to reach Aurora.
If you run out of trips straight to Baler, you have the option of traveling to Cabanatuan City (on Genesis or ES Transport) then transfer to Aurora Bus Line at the Cabanatuan terminal. Joybus, Genesis, and ES all travel from Cubao, Quezon City.
Angela's Café is a short walk from the town plaza.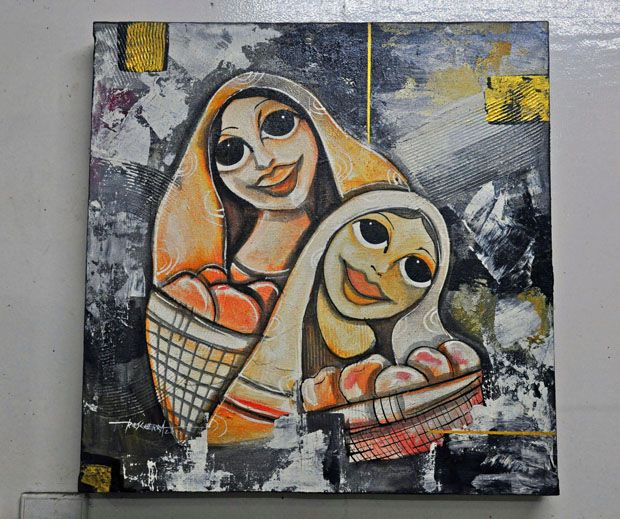 Angela's artwork by R. Esguerra.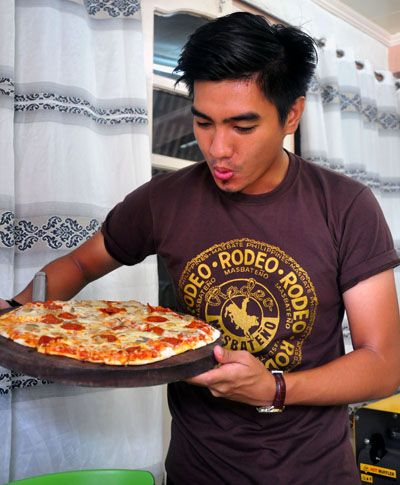 The writer and Baler's choice pizza; photo by Ina Abuan.

(All photos, unless otherwise indicated, were taken by the author.)
Be a Pinoy Wanderer!
Choose Philippines encourages writers, photographers, travelers, bloggers, videographers and everyone with a heart for the Philippines to share their discoveries and travel stories.
Share Your Journey
Other Stories by Phillip Kimpo Jr.