Restaurants
Banana Sisig? Banana Bibingka? Banana Everything? Go Bananas at SagingRepablik!
Going Bananas at the SagingRepablik!
---
Just imagine having cinnamon-flavored banana long chips for appetizer, then pochero for the main dish with rice, and end with dessert such as banana walnut torte and banana shake?
Or you can also choose from "Gigingka" (saging na bibingka), "Create Your Own Bananacue (toppings galore!), "Turondue" (turon fondue), "Sabadobo" (adobo with saba banana), "Humbananaque" (humba with banana), and "Sisag" (sisig with saging)?
You'll go bananas with how many dishes you can think of with banana ingredients, and how many ways banana can be served!
Of course, the brainchild behind the "let's-do-all that-we-can-do-with-banana" is the chief "Sagingero," Gatchi Gatchalian. He's a Manileño whose heart and soul is Davaoeño. He brought us Durian Republic and BluGre Coffee (which gave us the Durian Coffee).
So why the name Saging Repablik? Why not, says Gatchi. The Davao Region, after all, is the main producer of bananas, and Filipinos create the most exciting dishes from or with this fruit. So it's really up to us to innovate and enjoy the fruits (pardon the pun) of our creative banana-induced juices.
The industrial interiors and exterior of SagingRepablik blend well with the homey "bananese" food.
And to complete the Filipino experience of dining and sharing the experience to friends and family, you can bring home pasalubongs of chips, gigingka, bread, and various dishes, as well as Saging Repablik shirts and mugs.
VIEW: See what else to bring home from Davao with the Choose Philippines Pasalubong Guide:
All in all, this savory resto-state isn't your usual "banana republic" wherein the state's economy largely depends on exporting a limited-resource product (like banana) and exploits the working class. This Saging Repablik does exploit all the possibilities of banana culinary delights, and shares the experience with all classes.
And so, again -- why not Saging Repablik?
---
VIEW: See what else to eat with the Choose Philippines Davao Food Guide: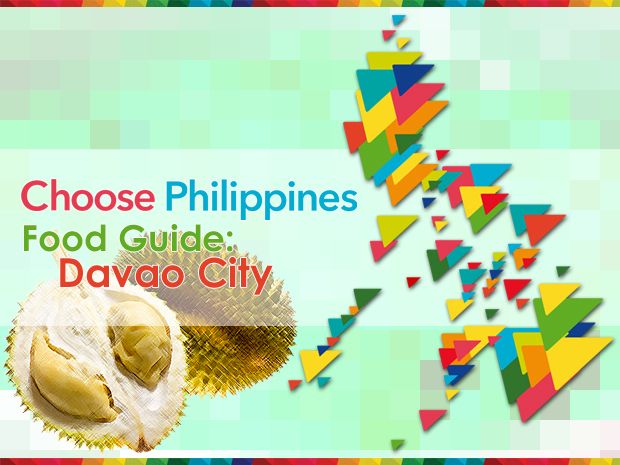 VIEW: See what else to do with the Choose Philippines Davao Map:
How to Get There
Saging Repablik is at the corner of Tiongko and V. Mapa Streets in Davao City. It's 15-30 minutes away from the Francisco Bangoy International Airport, depending on traffic flow.
PAL and other major airlines fly daily to davao City from Manila and Cebu.
Taxi Flag down rate is PhP40 and jeepney fare starts at PhP8.
Be a Pinoy Wanderer!
Choose Philippines encourages writers, photographers, travelers, bloggers, videographers and everyone with a heart for the Philippines to share their discoveries and travel stories.
Share Your Journey
Other Stories by Ida Damo