Restaurants
Palabok Pizza, Anyone? How About 'Midnight in Pares' & Balut Deluxe?
One of Makati City's newest nightlife destinations is known for its odd (but sumptuous) menu. Imagine your balut served with spices one can only find in the most well-prepped kitchen, or your lasingan staple, pares, served with expensive scotch.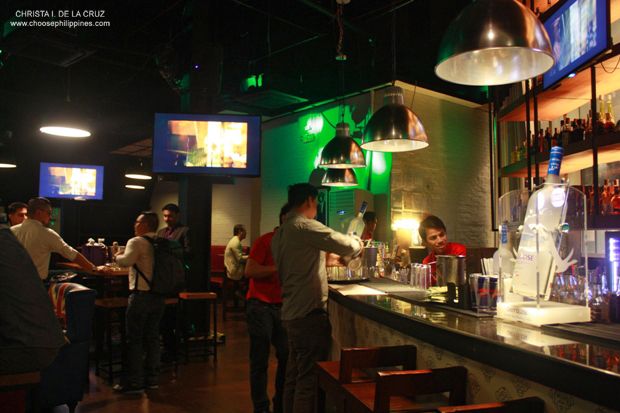 12 Monkeys Music Hall & Pub boasts of this craziness exemplified by its roster of owners — 12 in all, of course. It's almost a list of who's who in various industries:
♦ Raymund Magdaluyo - veteran restaurateur who owns Red Crab, Sumo Sam and Seafood Island;
♦ Chito Miranda - vocalist of Parokya ni Edgar;
♦ Champ Lui Po - former vocalist of Hale;
♦ Cesca Rivas - has previous managing stints in successful clubs like Opus and Privé;
♦ DJ Keith Haw - businessman and car aficionado;
♦ Jerico Fernando - JB Music Philippines head honcho and Vask co-owner;
♦ DJ Tony Toni Bueno - veteran radio man of Magic 89.9;
♦ Jinno Rufino - sports tv personality;
♦ Neil Paras - owner of Big Bad Wolf;
♦ Neil Arce - co-owner of 71 Gramercy and Tipsy Pig;
♦ Mike Gelacio - co-owner of Publiko and Universe;
♦ JM Rodriguez - owner of Privé;
♦ GP Reyes - creative director of Century Properties; and
♦ Yuri Allado - one of the prime movers behind Gallo's/19 East.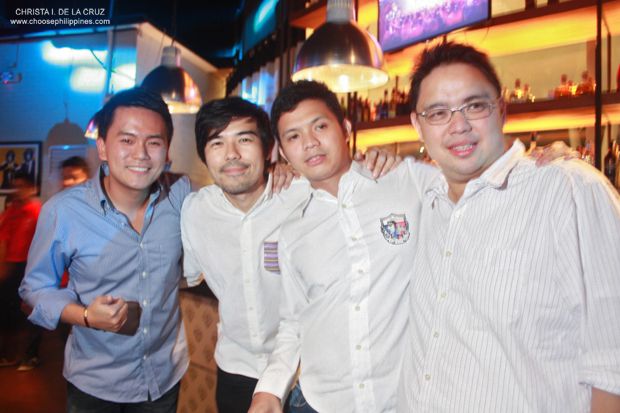 (L-R) DJ Keith Haw, Champ Lui Po, Neil Paras, and Chef Peter Ayson
With a number of the partners involved in the music industry, it's no wonder that one of highlights of 12 Monkeys Music Hall & Pub is live music. Unlike DJ-driven nightclubs and bars, this one is, first and foremost, a music hall complete with comfortable couches to complement the venue's intimate ambiance.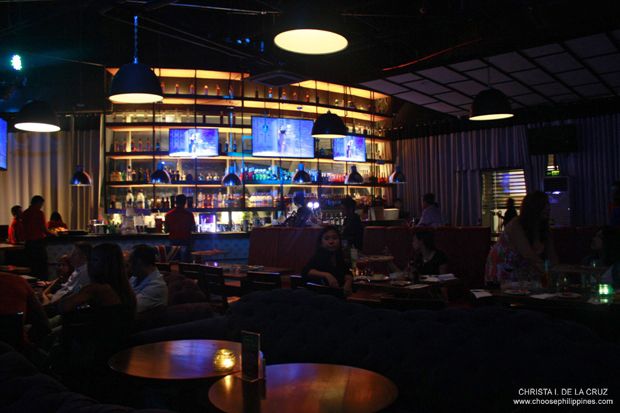 From Monday to Saturday, the stage features live bands of different genres, from young indie acts to up-and-coming bands, from the rock musicians to solo performers.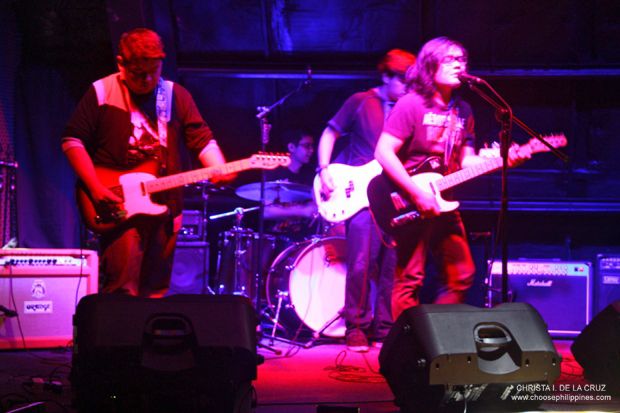 Good food is the other side of the coin for 12 Monkeys. The menu was conceptualized by the whole team through the initiative of Chef Peter Ayson, who asked for partners' personal favorites and, later on, incorporated it into the food list.
1) Spam Fries
Spam is probably most dorm-/condo-owners' best friend especially for tiresome evenings when cooking a decent meal seems to be a Herculean task. At 12 Monkeys, spam is served tempura-style with three types of dip: honey mustard, cumin ketchup, and kimchi mayo.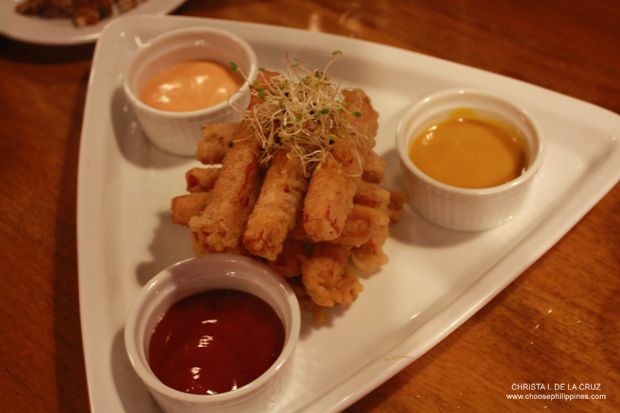 2) St. Peter's Eggs
The menu says that this dish has sizzling duck eggs with Pampanga's crab fat sauteed in garlic chili butter sauce. In other words, balut. Yes, that same balut you slurp on, pick with your fingers, and gobble down. (Sometimes, with eyes closed just to avoid the underdeveloped chick's stare.)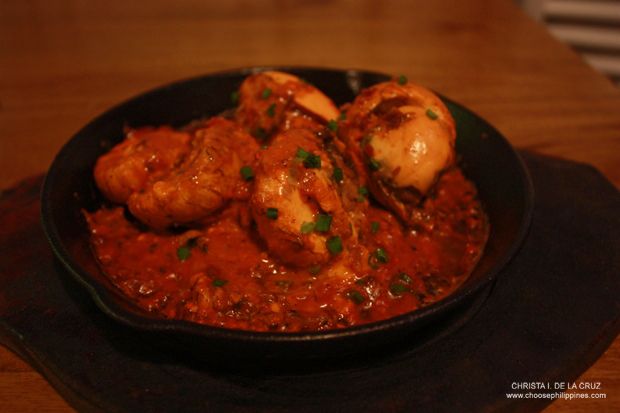 3) Chito's Street Corner Picha Pie
"At first I was afraid to eat a picha pie, kept thinking this is not good, this is a picha pie.."
Most of us have that childhood memory of the 5-peso slice of pizza at the school canteen or even those peddled on the streets. This no-frills pizza topped only with sweet tomato sauce, ham, and cheese is one of Chito Miranda's favorites, thus its name "Picha Pie" — from the artist's band repertoire.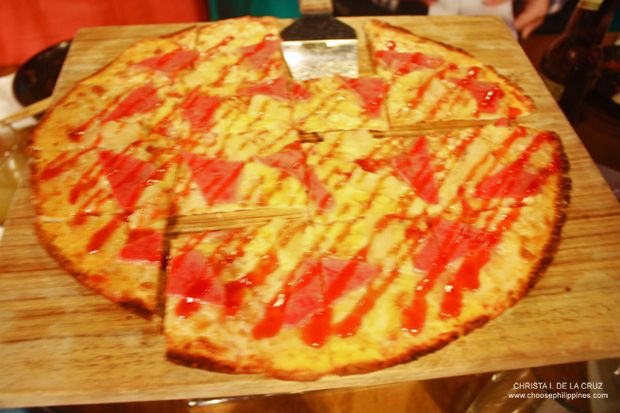 4) GP's Parma Ham & Truffle
A sophisticated pizza topped with truffle cream cheese, asparagus tips, roasted mushrooms, parma ham, mozzarella, and shaved parmesan.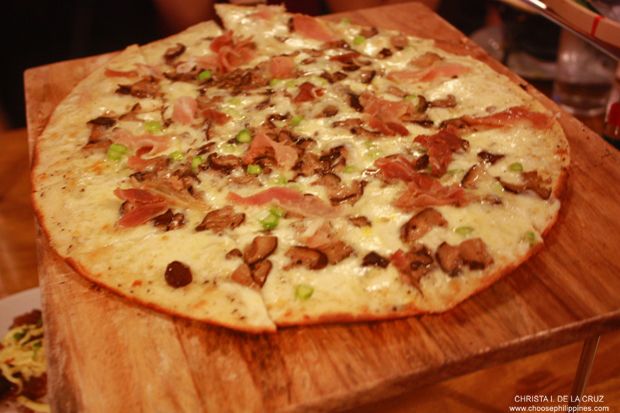 5) Illuminati
Topped with spicy pomodoro, salami, prosciutto, pepperoni, peppers, and mozzarella cheese, a slice of the Illuminati is almost sinful.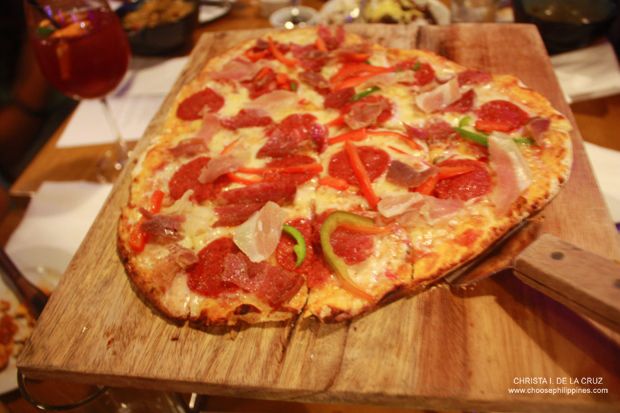 6) Ivan's Palabok Pizza
Is it palabok? Is it pizza? Ivan's Palabok Pizza is every bit of both. Served in a bilao, this pizza crust topped with palabok's basic ingredients — shrimp sauce, calamari, boiled egg, chicharon, grilled shrimp, and white goat cheese — is just a sample of 12 Monkeys' unique menu.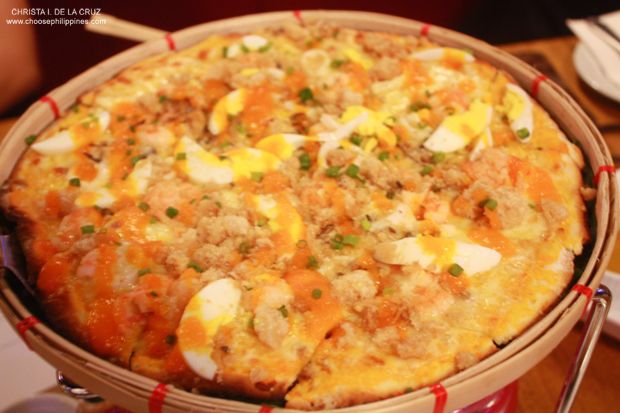 7) Midnight in Pares
Pares would always remind me of hangover food. Peddlers usually line up across hole-in-the-wall types of bars, their carts painted with the food they sell — goto, mami, lugaw, and, of course, pares. This braised beef dish topped with Tamago and served with garlic rice and homemade chili oil proves to be a drinking favorite.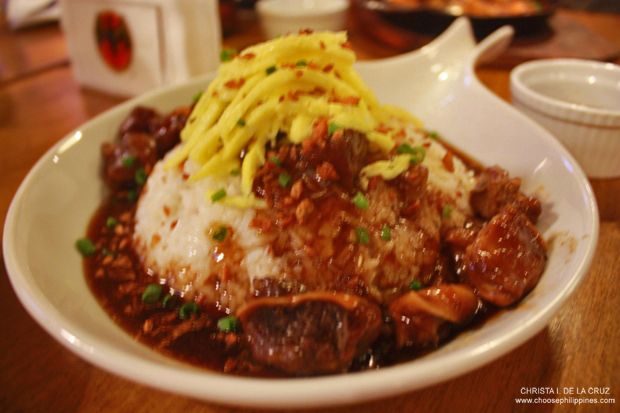 8) Chunky Monkey Pie
Choc-nut is one of those once-you-pop-you-can't-stop type of treats. The childhood favorite has made its way into the kitchen of 12 Monkeys as one of the toppings for a dessert. Along with crushed choc-nut, the whipped cream and chunky peanut butter make the cream-filled banana cream pie very delectable.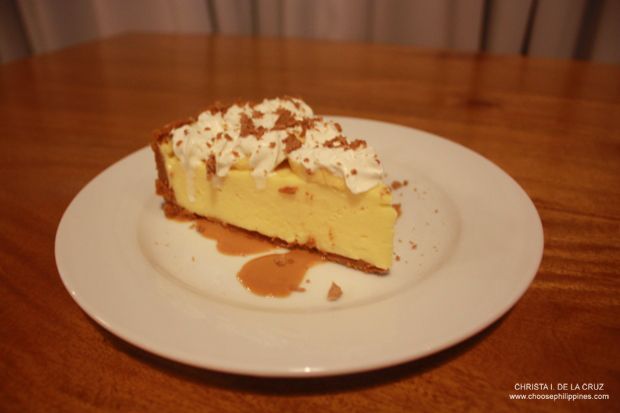 9) Ivan's Secret
One of 12 Monkeys signature cocktail drinks. And the menu doesn't say anything about Ivan's Secret. Because why should it?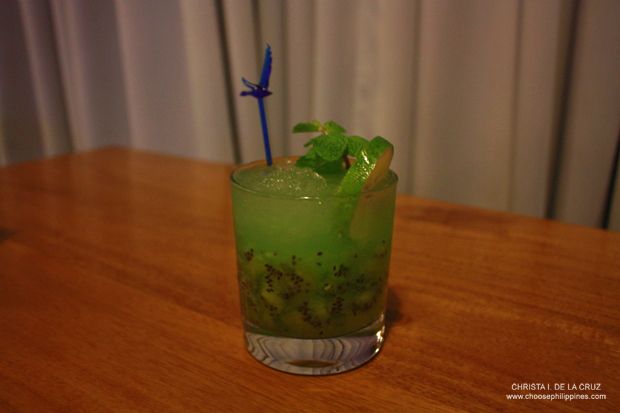 10) Very Berries
The berries in this cream-based cocktail drink just make you want to order for more!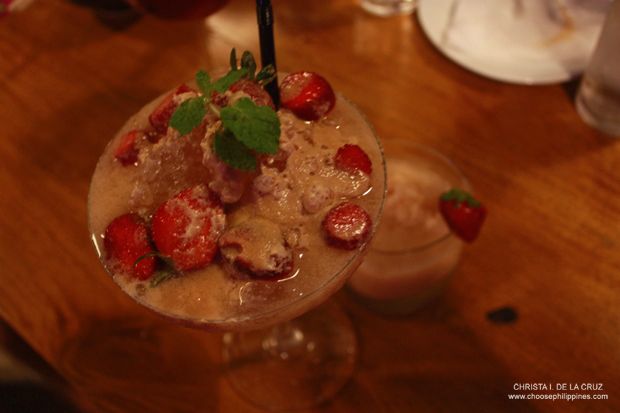 ---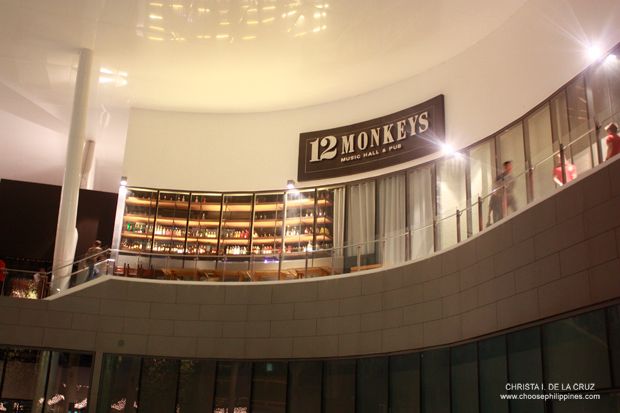 12 Monkeys Music Hall and Pub is located at the 5th Level, Century City Mall, Kalayaan Avenue, Makati City. Doors open at 5 pm.
---
More on Makati City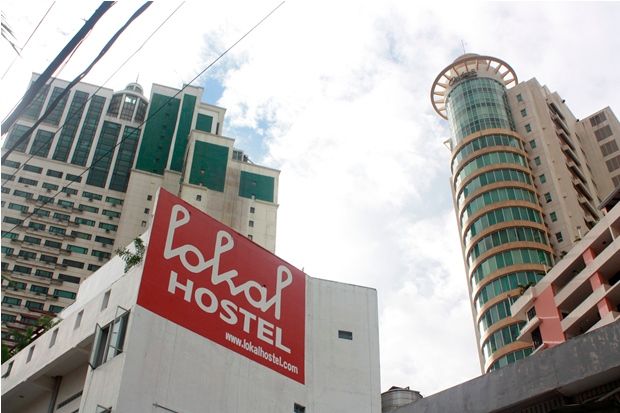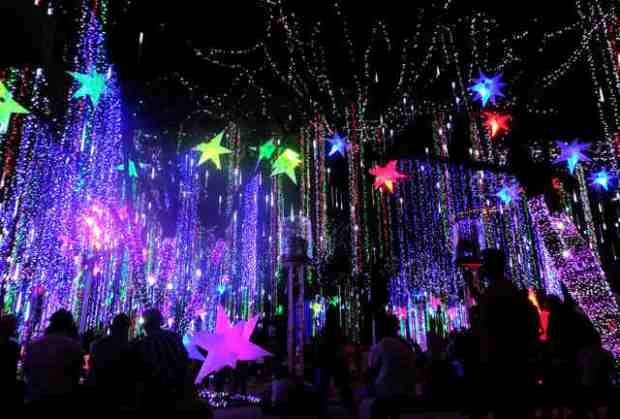 Photo credit: rebarcena, via shadowness.com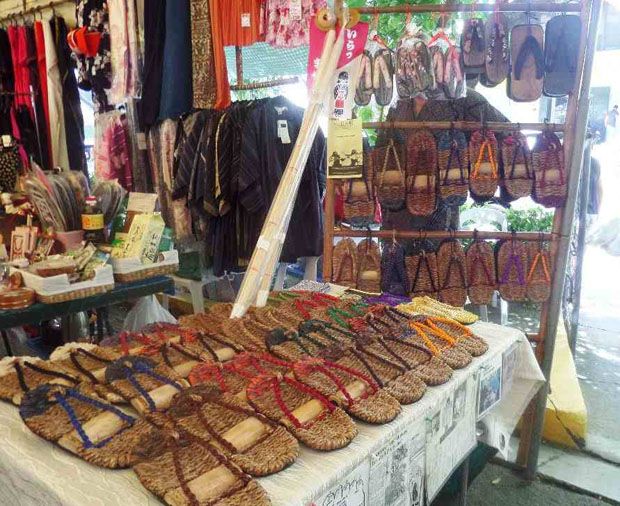 Photo and story by Fabi Carino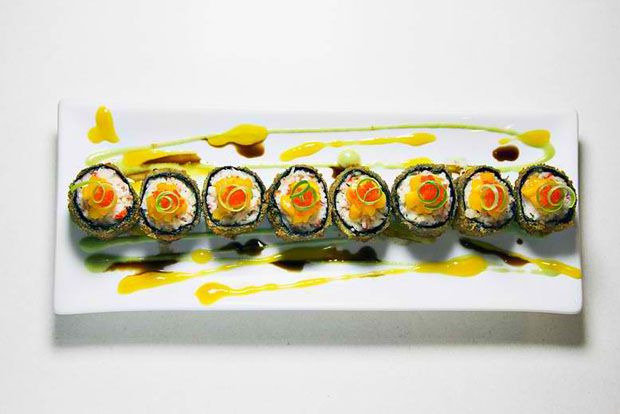 Photo and story by Fabi Carino
Photo and story by Carmina Reyes
Be a Pinoy Wanderer!
Choose Philippines encourages writers, photographers, travelers, bloggers, videographers and everyone with a heart for the Philippines to share their discoveries and travel stories.
Share Your Journey
Other Stories by Christa De La Cruz