Restaurants
Where to Go on #TakawDates in Baguio City
Baguio
---
Baguio City in North Luzon, in all its idyllic glory, could very well be one of the most romantic places in the Philippines.
May it be trying to find forever...
or looking for your tadhana,
the City of Pines' chilly mountains seem to be always enveloped in love-struck bliss.
We even came up with nine ways to take your lover to Cloud 9 while in this famous city of love, flowers, and art.
From walking hand-in-hand along Session Road to enjoying a warm cup of hot chocolate in cozy cafés, we can only hope that the powers-that-be of the Cordilleras are on our team unless they plan to cradle the sulking mess that we could be if all else fails — from Manila to Baguio to Sagada, and then back.
For the hopefuls, here's a list of dining spots for your #TakawDates if you're up there and want to be lost in a dream.
Trying to mend your broken heart? Bring a stuffed toy like this little tiger named 'surfcub' and a whole lot of hugot.
1) Cafe by the Ruins
25 Chuntug Street
Mon-Sun (7am-9pm)
Café by the Ruins is an all-day breakfast restaurant and features Filipino cuisine. A classic in the Baguio food map, it maintains its countryside ambiance with its bamboo fences, sculpted furniture, and greenery amidst the broken down wall of what was once the house of the first American Governor General of Benguet, Phelps Whitmarsh. The site was bombed during World War II and its scars remain on the foundation as part of the rich history of the café, even giving it a romantic jungle-in-the-city feel.
Another claim-to-fame is that it was one of the film locations of your favorite Tadhana movie. Remember when Mace and Anthony clinked thair mugs of choco together as they wish for "the great people that [they] will be"?
2) Anywhere in Baguio: Strawberry Taho
Unlike the usual cup of taho we buy every morning from the local manong, the Baguio-style cup is topped with generous amounts of strawberry jam instead of the caramelized sugar or arnibal. If you're not a fan of this soya-filled goodness (and we don't know why you're not), you should try the strawberry variant.
3) Tsokolate de Batirol
Gate 2, Igorot Park, Camp John Hay (near Baguio Country Club)
Mon-Thurs (9am-8pm), Fri (9am-9pm), Sat-Sun (9am-10pm)
Tucked away in a garden, this Filipino café uses the traditional process of tsokolate-making, which is using a wooden rod called the "batirol" for mixing the concoction of local cacao beans. This produces the hot, thick, and bittersweet drink. The café sometimes features live music you can dance along with while under the moonlight.
4) Pizza Volante
82 Session Road
Open 24/7
Other branches: Ayala Land Technohub (Camp John Hay) and Wright Park
This pizzeria has always been a lifesaver everytime I arrive in Baguio during the ungodly hours of 3-4 AM. While the rest of the city is tucked under the covers, Pizza Volante never fails to fill my empty tummy with my choice of omellete, bread, pie, and more.
P.S. They have a dessert named "choco vanilla affair" described as "a temptingly sweet liason between rich hot choco cake and cool vanilla ice cream."
5) Hill Station
Casa Vallejo Hotel, Upper Session Road, Luneta Hill
Mon-Sun (7am-11pm)
Other branch: Ayala Land Technohub (Camp John Hay)
Voted as one of Asia's finest restaurants and included in two editions of the Miele Guide, Hill Station in Casa Vallejo offers dishes that reflect Baguio's history as a colonial hill station. It brings together both the flavor of Pinoy platters and a taste of the West. Some of the house favorites are Steak and Prawn Peri-Peri, Slow Roast Beef, Picado, and Succulent Lamb Ribs.
---
---
6) 50s Diner
92 Upper General Luna Road cor. Brent Road
Mon-Sun (7am-11pm)
Other branch: Military Cut-off Road
Offering hefty servings of comfort food, 50s Diner is one of the "institutions" in Baguio City when it comes to restaurant listicles. A more spacious first branch was right across Burnham Park until it moved to its present location (which is rumored to close shop soon).
With its jukebox, movie posters, and booth-style seats, the interiors seem to be right out of the movie Pulp Fiction, Back to the Future, or any other movie that features a diner, of course!
7) Oh My Gulay!
5/F La Azotea Building, 108 Session Road
Tue-Sun (11am-8:30pm)
Right smack in the busy Session Road scene is a 6-storey building that nestles an eccentric art space and organic restaurant on the topmost floor. In this Narnia-like world, there's half-a-galleon, a small house, turtles and lizards made of rocks, and sticks and twigs shaped like fishes floating overhead.
Opened in 2004, the art space was conceptualized by alternative filmmaker and Philippine cinema icon Eric de Guia (a.k.a. Kidlat Tahimik) as a tribute to the late Victor Oteyza, one of the "Thirteen Modernists" who ushered in Philippine modern art after World War II. Since then, it has become a venue for various art-related events and cultural performances.
On regular days, guests indulge in the trademark salad of the in-house restaurant while savoring the art pieces on the walls.
8) Ocha Asian Cuisine
Session Road
Mon-Sun (11am-10pm)
Ocha is a one-stop shop if you're craving dishes or a fusion of everything Asian — Chinese, Filipino, Indian, Pakistani, Japanese, Korean, Thai, and Vietnamese. Finish off your #TakawDate with big scoops or a tub of their Premium Ice Cream, just because the chilly weather in Baguio isn't as cold as your ex' heart.
9) Ketchup: The Food Community
Romulo Drive, Barangay Lualhati (Near Wright Park)
Mon-Sun (10am-9pm)
Just beside top destinations Wright Park and The Mansion, this new take on a food court features Baguio-based start-up businesses alongside established restaurants. If you can't settle on one decision on where to eat, Ketchup brings together Canto, Green Pepper, Happy Tummy, Rancho Norte, and Rumah Sate.
This puts a stop on that "Saan-tayo-kakain?-Bahala-ka" ping-pong conversation.
This is definitely not a comprehensive list but it's a start. Maybe you can create your own #TakawDates route as you savor Baguio's best meals and satisfy your happy hearts.
---
Where on Earth is Baguio City?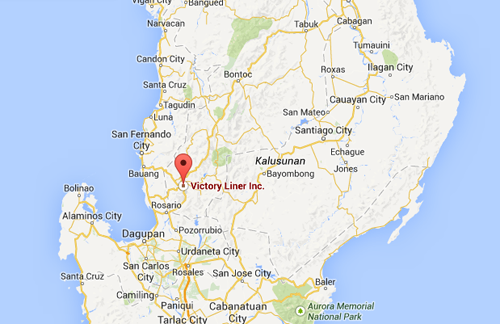 How to Get There
Baguio is a 4 to 7-hour bus ride from Manila, with the travel time depending on the schedule of the trip you'll take from Cubao, Quezon City or Pasay City. It is best to leave around midnight to arrive just in time for the sunrise at Mines View Park.
Option 1: Victory Liner - First Class
has no stops
4-5 hours
10:15am / 12:20pm / 8:15pm / 11:15pm
PhP 750
Option 2: Victory Liner - Regular A/C Bus
has two stops
6-7 hours
leaves every hour, 24 hours
PhP 450
Explore the rest of Baguio: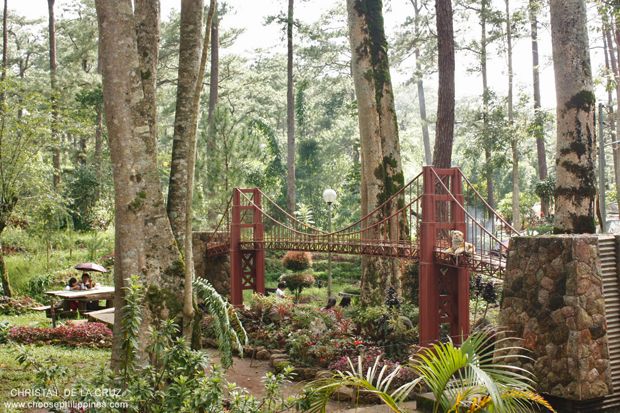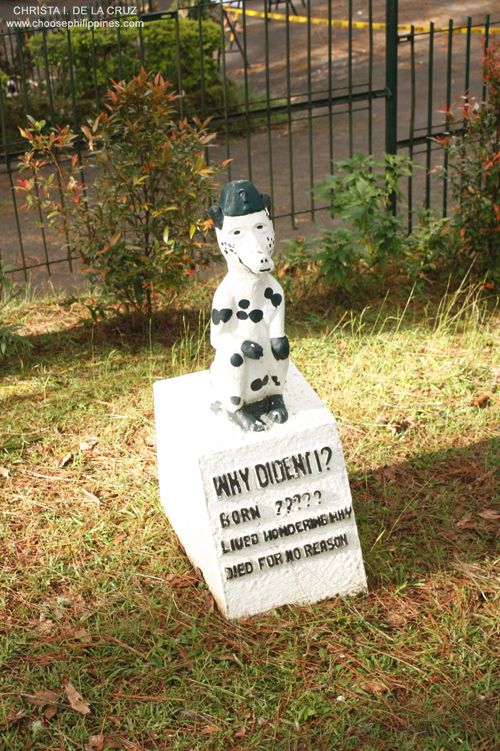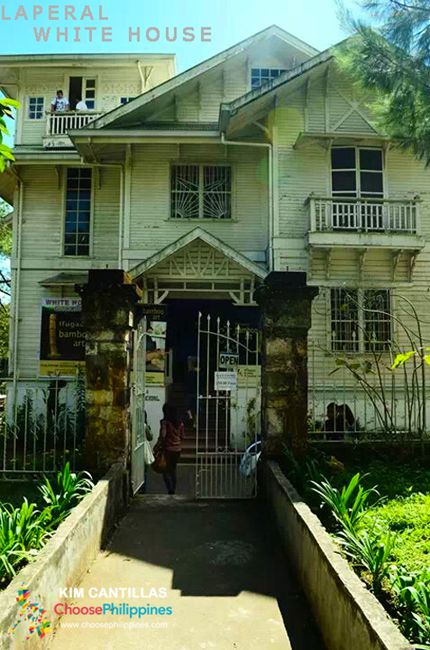 Make Baguio City your jump-off point to nearby places in the Cordillera Region: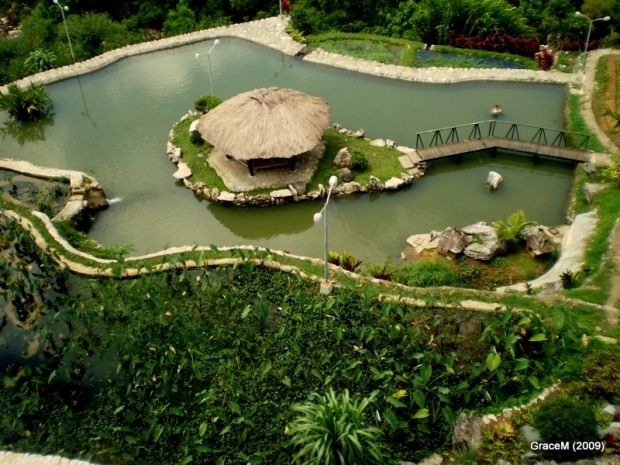 Use our Pasalubong Map as guide and take home some Baguio treats: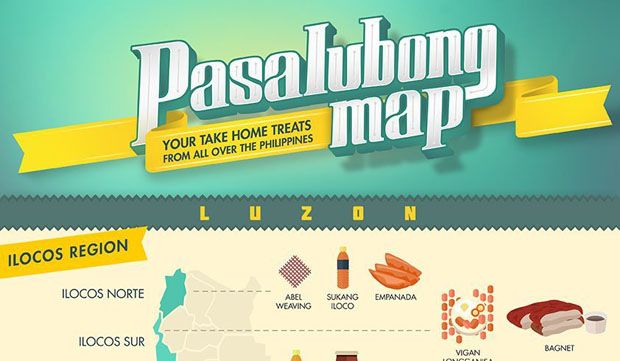 Be a Pinoy Wanderer!
Choose Philippines encourages writers, photographers, travelers, bloggers, videographers and everyone with a heart for the Philippines to share their discoveries and travel stories.
Share Your Journey
Other Stories by Christa De La Cruz