Restaurants
Frog and Snake: Pinoy Exotic Food to Challenge Your Mouth & Tummy
Rizal
Have you ever considered savoring a plate of uok (beetle larvae) or biting off frog meat until the bones?
Angono can offer you this and more through local restaurant called Balaw-Balaw.
Established in 1983 by Perdigon N. Vocalan and Luzvimin L. Vocalan, the restaurant is named after a popular Angono sauce concocted out of fermented rice, shrimps, and bamboo shoot. It offers an all-Filipino cuisine specializing in fresh seafood like kanduli and shrimp.
But what it's famous for is its menu of exotic dishes of various animals like uok (beetle larvae), frog, tapang kabayo, usa, bayawak, and sawa. (The last three, however, have been flagged as endangered and are not anymore served.)
Owned by a Master
Rows of paintings and sculptures make up the interior of Balaw-Balaw, which doubles as a gallery. Most of these creations are by the late Perdigon, one of Angono's second generation artists. Angono is the birthplace of two National Artists—visual artist Carlos "Botong" Francisco and composer Lucio San Pedro—and the restaurateur is a prodigy of Botong himself.
An orphan, Perdigon discovered his talent while making visual aids for teachers during his elementary and high school years. He tried his luck in Manila where he worked as a painter of billboards for moviehouses. This is where he developed his talent in painting in spite of not having formal schooling in the arts. After high school, he was employed as a house boy for Botong who saw his potential and paid for his college education. Unfortunately, the old artist died after Perdigon's first semester in school. Decorating the carosa, making props for movies, and designing backdrops for theatrical performances then became the young artist's training grounds.
His early works of realism were heavily influenced by the masters Botong and Blanco until he eventually developed his own technique in the surreal. He also found his own identity and signature themes of fairies and dwarves for his paintings and religious icons for his sculpture. His largest creation is a sculptured currently housed at the University of the Philippines-Los Baños.
From A Small Studio to Restaurant
The site of Balaw-Balaw started out as a small studio, which is often frequented by Perdigon's fellow artists. He'd often cook for them, thus the birth of the restaurant. As for the inspiration of exotic food, it was the hunters and the Mangyan who travel through Tanay who contributed to Perdigon's inkling for the unique. His visitors would often use his kitchen to cook their catch for the day.
Now, the restaurant has become a favorite of families, celebrities, businessmen, food critics, the adventurous, and the curious. If you're looking for your next food challenge (and satisfy your art craving), Angono is just a couple of hours away from the city!
Balaw-Balaw Restaurant is located at 16 Doña Justa Subdivision, Manila East Highway, Angono, Rizal. It is open from 10 am to 10 pm.
Where on Earth is Angono?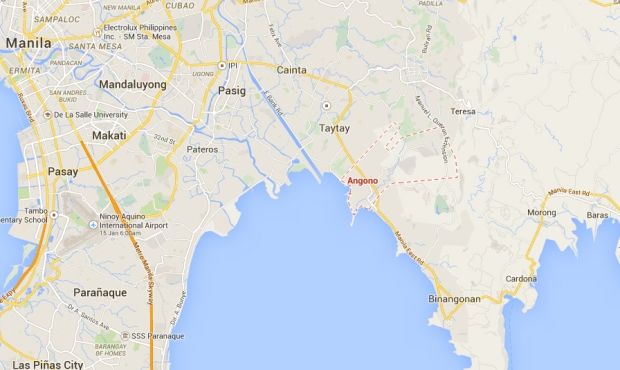 How to Get There
Jeepneys and FX vans with the signage 'Tikling' can be found plying the streets of Makati, behind the Farmers' Market in Cubao, and near EDSA Central/Crossing in Mandaluyong. From Tikling, ride a jeepney going to Angono.
Be a Pinoy Wanderer!
Choose Philippines encourages writers, photographers, travelers, bloggers, videographers and everyone with a heart for the Philippines to share their discoveries and travel stories.
Share Your Journey
Other Stories by Christa De La Cruz